Why Choose Our Double Glazing for your Home?
The standard of our double glazing guarantees that they will be a fantastic and beautiful addition to any Harrogate homes. By ensuring outstanding levels of thermal efficiency, security and durability, satisfaction is guaranteed with Select Products.
When you choose to upgrade your home with us, you can enjoy our superior quality double glazing for a wide range of home improvements. We provide homeowners in and around Harrogate with the best available windows and doors, so you can design your dream home in any way you choose. We offer uPVC doors, front doors, composite doors, wooden doors, aluminium doors, French doors, stable doors and aluminium bi-fold doors. Window styles available include uPVC windows, sash windows, wooden windows, casement windows and aluminium windows. You can also extend your property with a stunning conservatory or orangery, and upgrade an existing extension with our conservatory roofs.
Be sure to use our experience and experience to help you make the right choice for your home. Here at Select Products, we want you to receive a quality double glazing service, which is why all of our fitters are fully certified. Some of the many benefits of choosing us include:
Our company employs no high-pressure sales tactics.
Free, no-obligation,  quotes.
Written quotations on all our work.
Highly experienced, vetted and approved installers.
Excellent after-sales service and care.
---
Accredited Double Glazing Benefits
Similarly, we offer products that are officially accredited in a number of ways and by many of our regulated partners. Some of our other such partnerships include:
We are FENSA registered: No, 25947.
Our uPVC, timber and aluminium windows are BFRC energy rated so are highly energy efficient.
10-year guarantee which is insured by HomePro.
Our offer high security SynerJy fourth generation window profiles.
We offer Planitherm Super Spacer 2DB noise reduction and Super Spacer Warm Edge technology.

---
Highly Secure and Adaptable Double Glazing
These locks effortlessly combine steel shootbolts and mushroom-headed steel cams and will keep you, your family and your property safe. We also cover all of our double glazing with a 10-year guarantee, which means we have you covered in the long run.
The locks that guarantee your  home security are endorsed by the Master Locksmith Association, which means that the installation of the locks will be completed by a locksmith that has an exam based qualification from the MSA. Rest with the peace of mind that a trusted service can bring, with Select Products.
---
Fantastic Quality Double Glazed Windows
Select Product's FENSA accreditation ensures the quality of your windows. This means that we are a vetted and monitored company, and all of your windows will be fitted safely and efficiently.
Buying windows from us will give you access to a range of benefits. Here at Select Products, we are in complete compliance and competence with government regulations. Your windows are created with high quality materials so you'll experience the best performance.
We'll do all the hard work so you don't have to. We'll make the whole process and smooth and easy and possible, meaning you'll be able to enjoy your new windows quickly, while you sit back and relax in your  home.
---
Keep Warm with our Double Glazed Windows
Our double glazing offers a standard of thermal efficiency that will significantly improve the heat retention of your home. This is done by using Planitherm glass throughout our range. You will get a strong and durable product.
It achieves an outstanding Window Energy Rating of B-A+, which means that when you put the heating on, your property will not only get warmer, it will stay warmer for extended periods. Our standard of quality will save you money on your heating bills, and reduce your carbon footprint!
All our products are specifically designed to be utterly resistant to rotting, warping or discolouring for homes exposed to the British weather. We also offer the option of specially engineered wood, which is designed to resist warping and twisting, giving you the perfect addition to your home.

---
Outstanding Double Glazed Doors Harrogate
All of our doors benefit significantly from our FENSA accreditation, as it means that when we fit our doors into your home, it will be undertaken by our vetted and monitored craftsman. With Select Products, you won't have to settle for less.
We are also in complete compliance with all government regulations and will take the reins on the whole installation process. This means that you'll be enjoying high-quality doors in no time, and you won't be left wanting.
---
Thermally Efficient Double Glazed Windows, Harrogate
Double glazed windows can significantly enhance the thermal efficiency of your Harrogate property. A substantial increase in heat retention allows the warmth to stay in your house for more extended periods, which will result in money being saved on your heating bills.  Our windows will not only enable you to save on your energy bills, but they will also cause a notable reduction in your carbon footprint.
The use of Planitherm glass helps keep your home warmer. This glass design delivers an exceptional Window Energy Rating of B-A+. The universally respected authority gives this measurement on the matter, The British Fenestration Rating Council. The windows will always be performing at the highest levels and will continue to prove themselves to be a worthy investment for your home.
---
Highly Secure Double Glazed Doors
Our doors are fitted with multipoint locking systems and shootbolt systems, which are created to ward off intruders. These locks are wholly endorsed by the Masters Locksmith Association, which means they are installed by a locksmith who has an exam based qualification from MSA.

---
Double Glazed Doors to Keep You Warm
High quality doors can enhance the heat retention of your home. Thanks to Planitherm glass, our whole range benefits from incredible standards of design, performance and durability.
The doors' thermal efficiency is measured via a Window Energy Rating system. All of our doors achieve an outstanding WER of B-A+, which means that they'll keep the warmth inside your home where you want it.
---
Double Glazing Prices – uPVC and Cost-Effective Home Improvements
uPVC windows and doors are one of the most cost-effective options for your home.
This stunning protection provides superb style combined with impressive value for money.
Our uPVC windows and doors come from Synseal, the state of the art Synergy range of double glazing.
Feel confident that your windows will look fantastic.
You will benefit from superior energy efficiency, keeping your home warmer and saving you money on your energy costs. You will also be able to enjoy the peace of mind that comes with a secure property.
Our Synseal double glazing comes in a wide range of styles and designs, all of which are uniquely tailored to you.
Double Glazing Prices – Premium uPVC Windows and Doors
As well as our standard range of uPVC products, we also work with the StyleLine range to provide a premium range of double glazing.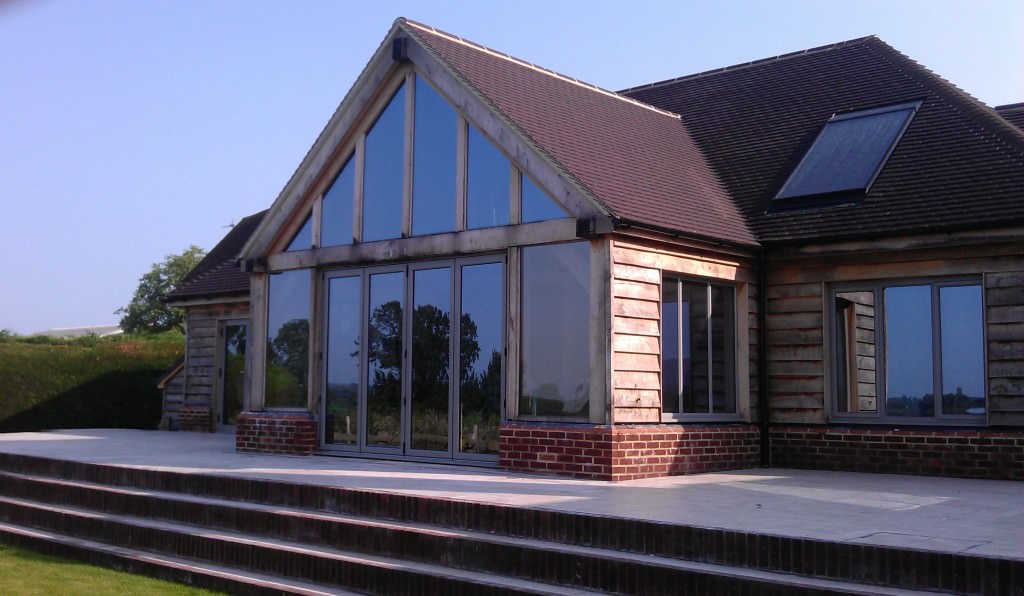 The StyleLine design uses a revolutionary manufacturing technique to create a fusion between technology and art.
This results in a seamless finish, a sturdier profile and a more insulating structure.
Our StyleLine windows and doors are inherently stable, making them fantastic for security. The innovative design creates a genuinely insulating profile, protecting your home from the cold.
The prices for our premium range of uPVC windows and doors are exceptional, giving you high-end double glazing that is incredibly cost-effective and looks just like traditional timber construction.
Timber Double Glazing Prices – Keeping with Tradition
If you live in a period property or perhaps a home in a conservation area, then aesthetics are just as important as function. You need windows and doors that ultimately tie in with your home.
Our range includes stylish, high-quality wooden windows and doors that are precision engineered for strong all-round performance.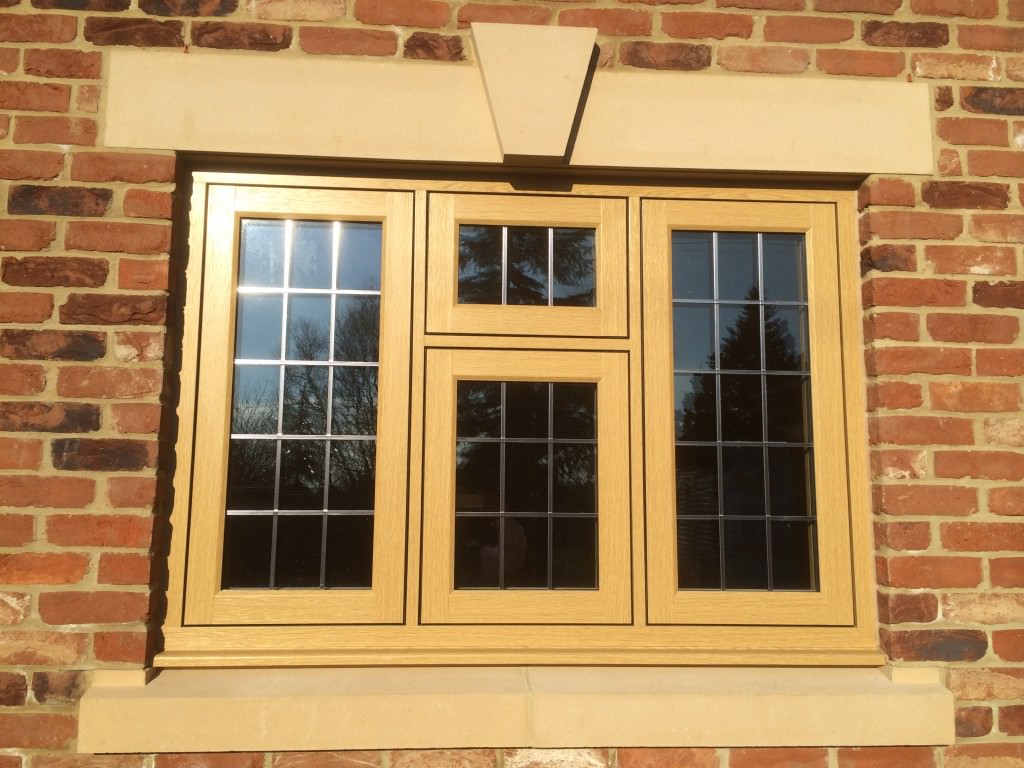 Our wooden windows can be tailored to your home with a choice of timber, and they even come with a 5 year guarantee that is backed by Home Pro for your peace of mind.
When you choose double glazing for wooden prices,  you get traditional craftsmanship, outstanding style and an authentic replacement for your heritage windows and doors. So much comes with these windows, it is easy to see the excellent value for money they offer.
Aluminium Double Glazing Prices – Invest in Your Home
Aluminium double glazing prices may be more expensive than other materials. But with aluminium, you are making a long term investment.
One of the reasons aluminium windows and doors are fast becoming the most sought after home improvements is that they offer stylish, contemporary designs that last for years to come.
Aluminium is robust, strong, and weatherproof.
We work with Smart Architectural Aluminium so that you can count on a range of styles and outstanding  performance.
Our aluminium windows and doors are thermally efficient, highly secure, and will help your home.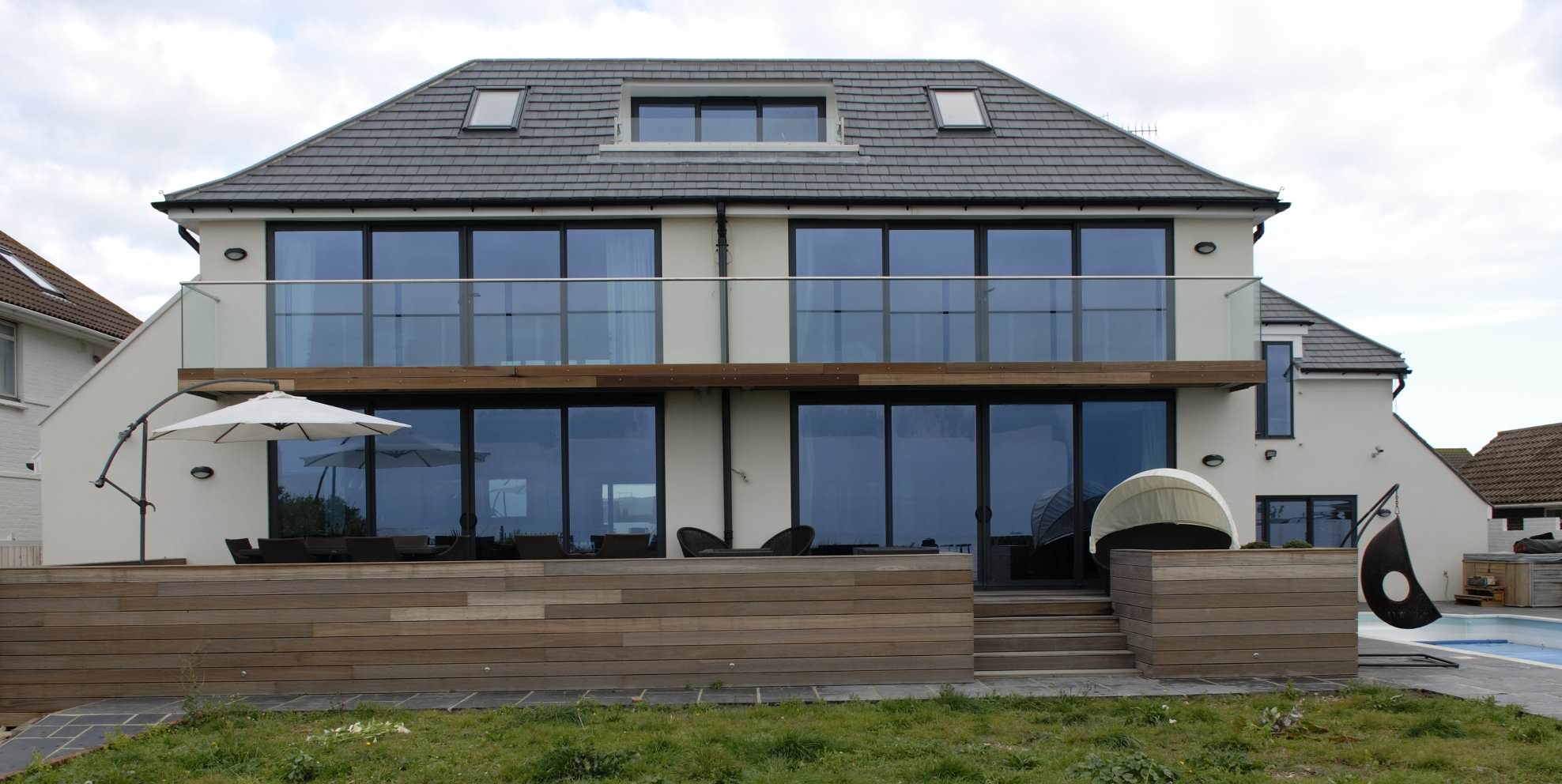 Double Glazing Prices in Harrogate
If you are looking for double glazing in Harrogate, then Select Products can offer you outstanding products and services. Get in contact with our team today to find a quote that is specific to your exact needs and requirements.
Alternatively, you can utilise our online quotation tool. a quick and straightforward to use an online product that allows you to cater your price to your specific home improvement project. This is by far the fastest way to begin your project.