House Extensions
We offer a wide range of bespoke House Extensions to customers in West Yorkshire and the surrounding area. As an official Ultra Installer, you can be confident in the professional quality of our products, service and installation of our House Extensions. Being an Accredited Ultra Installer means we have passed testing to install their products to the highest standards. This gives you the peace of mind you are getting a high-quality and durable addition to your home.
Our House Extensions are made bespoke and tailored to you and your needs, we guarantee we have the right design and choices for you and your home. You can also get a free online quote using our house extension cost calculator.
What is a House Extension?
A House Extension is a cost-effective solution to giving your home the extra space it has always desired. In recent years it has become increasingly popular amongst homeowners to add an extra room to their home rather than buying a larger property. This is more money efficient but also adds value to your property if you were looking to move in the future.
With several different types of house extension available, and bespoke deisgns you will find the perfect addition to your home. Many people add a single-storey extension to their property giving you and your family the extra space you have always wanted. You can use your extension the best way to suit you, from a dining room to kitchen, living space or playroom, the choice is yours!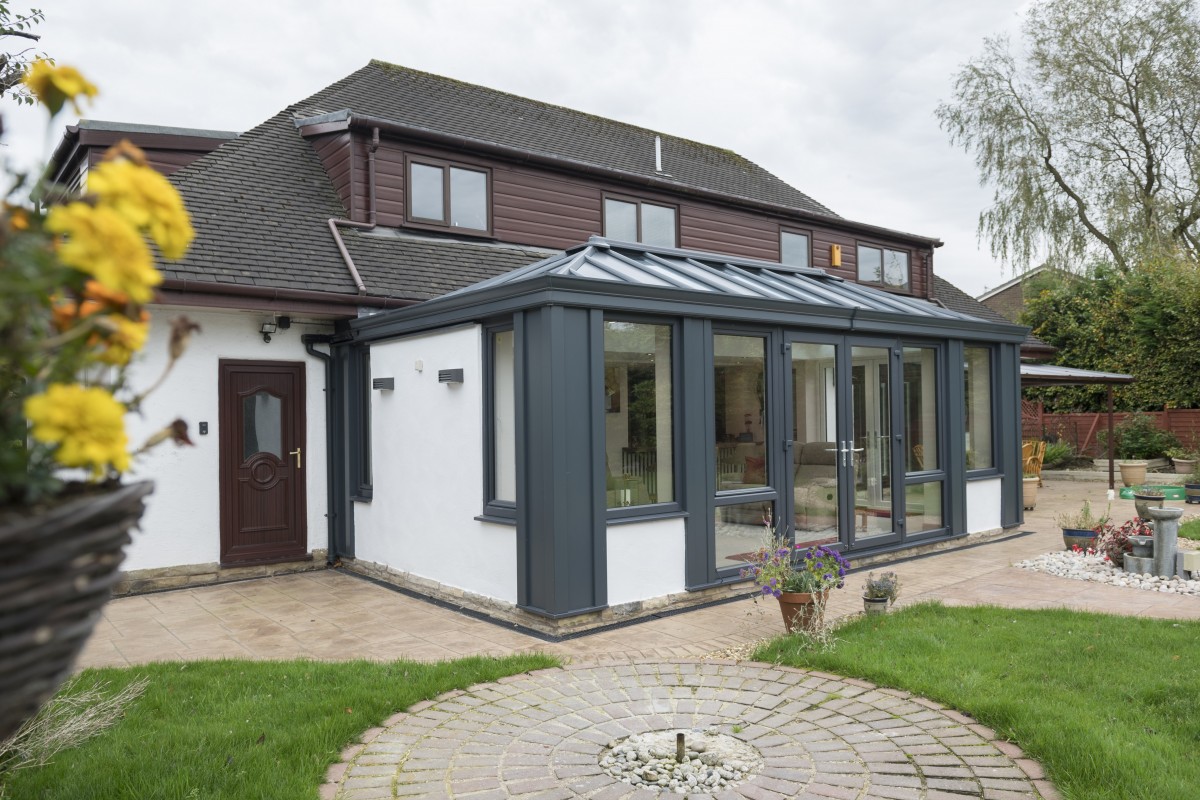 Types of House Extensions
House Extensions have a wide range of uses and can be specifically designed to meet your requirements. There are many designs of House Extensions to choose from and bespoke options to make sure it is the perfect addition fo your home and will suit your individual needs. Our fully bespoke service allows you to pick from a broad range of designs, styles and colours.
While getting a House Extension may seem daunting, our team are on hand to help you throughout the design and installation. The installation is a quick and simple process, carried out by our Accredited Ultra Installer team, you know you are getting a high-standard and durable addition to your home.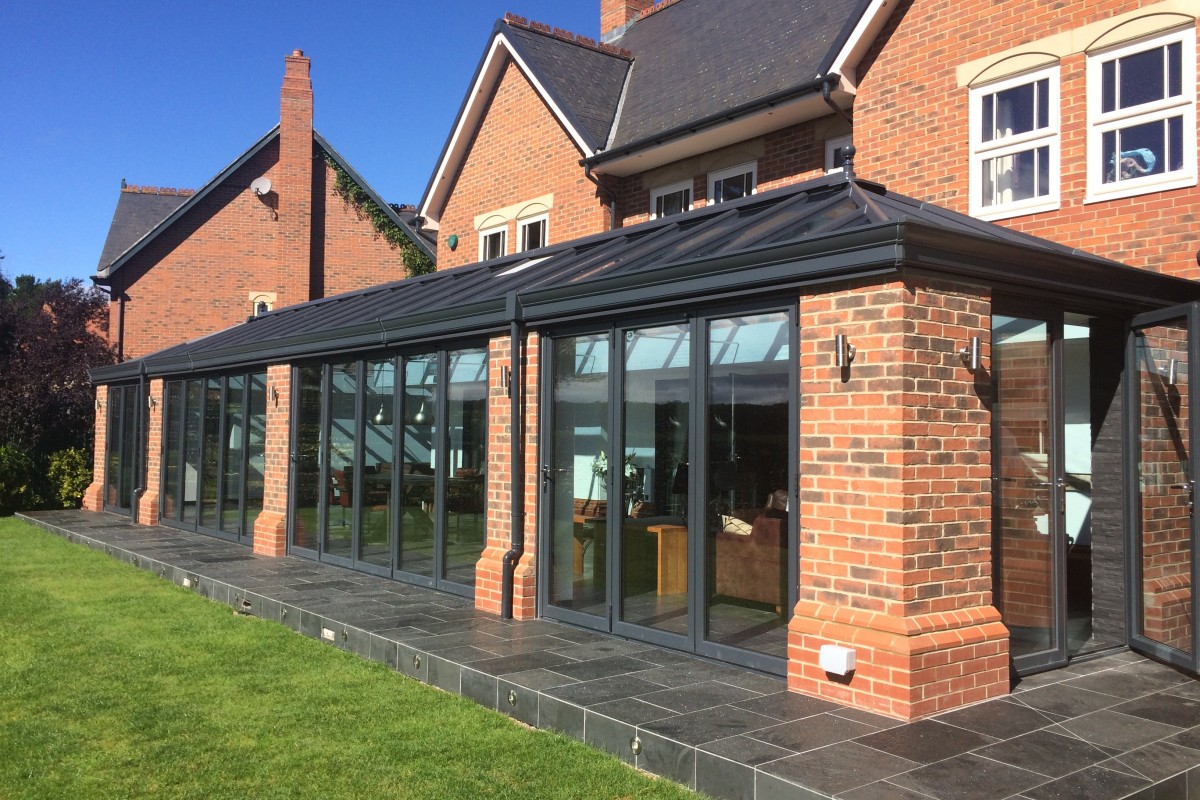 Thermally Efficient Design
House Extensions need to remain fit for purpose and comfortable throughout the entire year. Our extensions are thermally efficient and super-insulated to the highest standard while remaining aesthetically pleasing. Even in the coldest winter months, our House Extensions remain a warm and cosy space for you and your family to enjoy throughout the year.
You can also watch your heating bills decrease after installation too as they help to keep the warm air trapped inside your home for longer!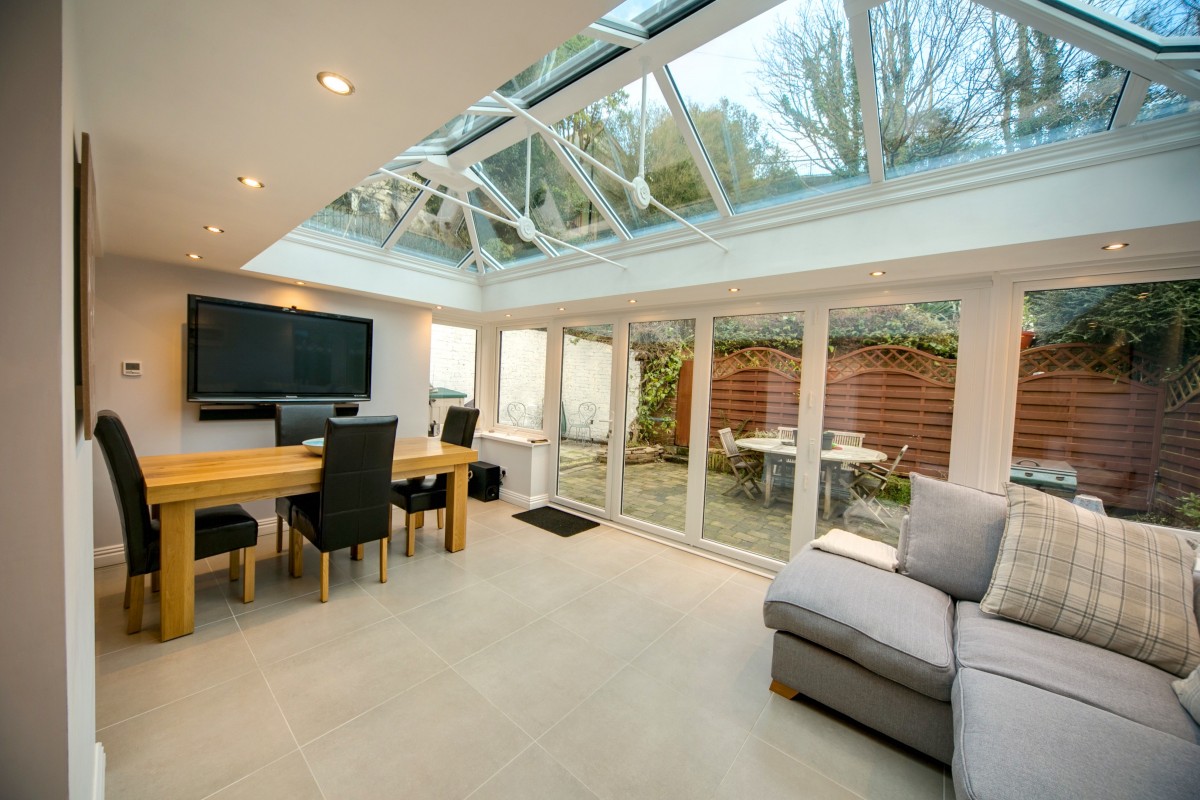 Professional Design and Installation
We offer bespoke designs that are tailored to the style of your home for a consistent aesthetic look. We strive to help you to make the most of your available space, with customisation down to the smallest detail. We work closely with our customers to ensure their extension fits seamlessly with the style of their home or requirements. As an official installer of Ultraframe, we provide unrivalled installations services to customers based in Leeds and the surrounding areas. Our expertly qualified fitters offer exceptional service to our customers throughout the installation.