A-Rated Wooden Windows
Enhance the look and feel of your home with gorgeous timber windows from the double glazing experts at Select Products. We're proud to install A-rated, energy efficient home improvements in Leeds and the surrounding areas. If you're looking to bring a touch of class and elegance to your home, our beautiful timber windows are the ideal solution.
We partner with market-leading manufacturers such as Dempsey Dyer and install their classic, high performance profiles to the highest standard. Here at Select Products, our experienced double glazing installers have been improving homes across Leeds for many years. As a result, you will benefit from our exceptional workmanship and knowledge during your installation.
Our wooden windows are made with durable, high quality timber. This means they offer exceptional levels of thermal retention, keeping your home warmer and cosier in the cold winter months. You'll be more comfortable all through the year. Impressive standards of modern performance, combined with the timeless and classic appeal of timber, make our wooden windows the perfect investment.
If you have a traditional property and want to maintain its authentic appeal, timber windows are the ideal choice. Choose profiles installed by Select Products to benefit from classic aesthetics coupled with cutting edge performance. Choose from our vast and comprehensive range of beautiful wooden windows that are available in a variety of styles, colours and designs. Get an exquisite and entirely bespoke look for your home.
Stunning Options for your Wooden Casement Windows
Our wooden casement windows are available in a vast range of different timber species and finishes to suit the style and flavour of any home. If you're looking for a simple, modern style, you can look to our European Redwood timber or universally flattering Accoya framing. In contrast, more traditional properties' period features could be enhanced by our classic European Oak or dramatic Sapele Wood.
No matter which timber species you decide on to heighten your home's individual appeal, there is a wealth of different wood finishes and colours available to you to choose from. Don't settle for second choice with your replacement window. Personalising your property's timber windows has never been easier with our impressive assortment of additional decorative options to complete the look and customise your style.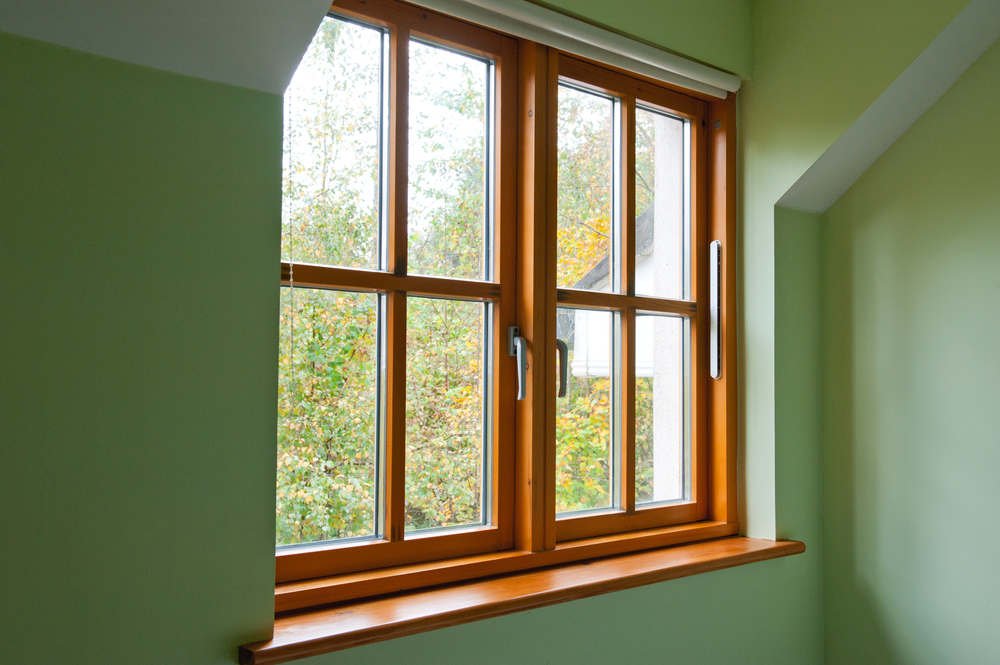 Excellent Local Reputation
We have installed timber windows across Leeds, Harrogate and surrounding areas for many years and have countless satisfied customers. Select Products offer a truly outstanding service from start to finish. With years of experience fitting new and replacement wooden casement windows under our belts, we are committed to improving your home in the way that's right for you.
Our friendly and professional team of expert fitters utilise their years of experience, providing quick and efficient service with minimum disruption to your busy schedules. Our team of installers are able to draw upon their industry knowledge to discuss your possible options with you and help you decide on the right recommendations for your renovation, so you can truly enhance your home with new timber windows.
Leaving customers happy is important to us. So that is why we are extremely proud to have earned numerous positive reviews on Checkatrade. Our commitment to you is that your wooden casement window will be of outstanding quality and fitted by expert professional installers.
Sustainable Timber
We understand that sustainability is an important factor for your home improvement plans. At Select Products, we're committed to using timber for our wooden windows that is sustainably sourced and will also offer you the levels of performance that you need to stay cosy and comfortable all year round.
Timber windows bring a look of natural beauty to any property, and they're better for the environment than other designs such as uPVC. They're also easier to repair and maintain, so you're making an investment for your own future as you will be less likely to need to replace the entire window.
Wooden windows boast an impressive lifespan, so you can enjoy their beautiful appearance for longer, without needing to worry about replacements. You will also benefit from their naturally energy efficient properties, which means you'll be able to save on your energy bills too for an excellent investment and total peace of mind.
Highly Secure
Security is a top priority for all our valued customers, which means it's important to us as well. At Select Products, we install wooden windows that combine style and security without compromising on either. That way, you can enjoy all the benefits of traditional stylings alongside state-of-the-art performance when it comes to staying safe.
Our timber windows can be enhanced with a range of hardware accessories, such as internally-integrated multi-point locking mechanisms and highly secure handles, as well as shootbolt locks as standard. These are capable of resisting the most prevalent forced entry attempts, so you and your loved ones can relax indoors, safe and sound.
At Select Products, we're committed to giving you total peace of mind in every way. That's why we're proud to say that our timber windows are some of the toughest and most durable timber profiles on the market. Our wooden windows are strong, secure and thermally efficient, meaning you can save money with an excellent investment as you enjoy their beauty in total relaxation and comfort.
Energy Efficient
Our industry-leading range is developed with an innovative structural design that increases the window's heat retention without the need for expensive glass and spacers. This means that our timber windows can hold multiple pockets of warm air that work to prevent heat from leaving your home and keep you warm inside.
These creative solutions will not just save you money on your initial purchase, the extra insulation will save you money on your heating bills throughout the year. Our efficient designs make ideal replacement windows for your property. Whether you're looking to retain your existing style or refine your classic appeal, you can enjoy excellent thermal performance.
Choosing to buy your windows with us will not only benefit you but is better for the environment. Reducing the amount of energy, you use will lower the carbon footprint of your property, and we are proud to supply timber windows that are 100% lead-free as part of our commitment to using sustainable materials.
Wooden Windows Prices, Leeds & Surrounding Areas
So if you're looking for wooden replacement windows for your home, Select Products offer very competitive prices.  Get an online quote via our contact form or contact the team on 0113 257 8933 and one of our friendly team will be happy to help you directly.
Alternatively, pop into our showroom and browse through our outstanding collection of timber windows. Meet the replacement window company Leeds customers know and trust. Find the perfect addition to your home with us, because selecting the right window for you has never been easier.