Fascias, Soffits and Guttering
Select Products offer a wide range of roofline products including uPVC fascias, soffits and guttering. Our roofline selection offers premium quality protection, function and aesthetic whilst using high quality and maintenance free uPVC.
Our exceptional selection of fascias, soffits and guttering is available throughout, Leeds, Harrogate, Ilkley, Yeadon, Bradford, Horsforth, Otley, Wetherby and Pudsey. Using our extensive experience, we'll transform your roofline so that it communicates a better aesthetic and delivers much-improved levels of performance.
The benefits of replacing your guttering, soffits and fascias are manifold. Your new guttering and fascias will stop stagnant water from building up, while the soffits will ventilate your roof space and stop condensation from building up.
Guttering
Made with high-calibre uPVC, our range of guttering for roofline is completely maintenance free. This avoids the need for any costly gutter cleaning services. Excelling in versatility, our guttering is available in a range of designs. Featuring the half-pipe appearance, the popular 'round' gutter design is ideal for houses and small offices.
Larger in size, the 'square' gutter design specialises in conservatories and rooflines with high-flow rates. Catering for high-capacity needs, the 'ogee' design features a widened gutter with reinforced corners to ensure the efficient handling of a rapid run-off rate. The 'deep' gutter contains a higher capacity for increased flow.
All our guttering ensures a consistent standard of free-flow, preventing build-up and water stagnation. As standard, our uPVC guttering is predominately manufactured from top-grade recycled materials. Available in a range of beautiful colours and finishes, our guttering can be tailored to match the aesthetic of your property.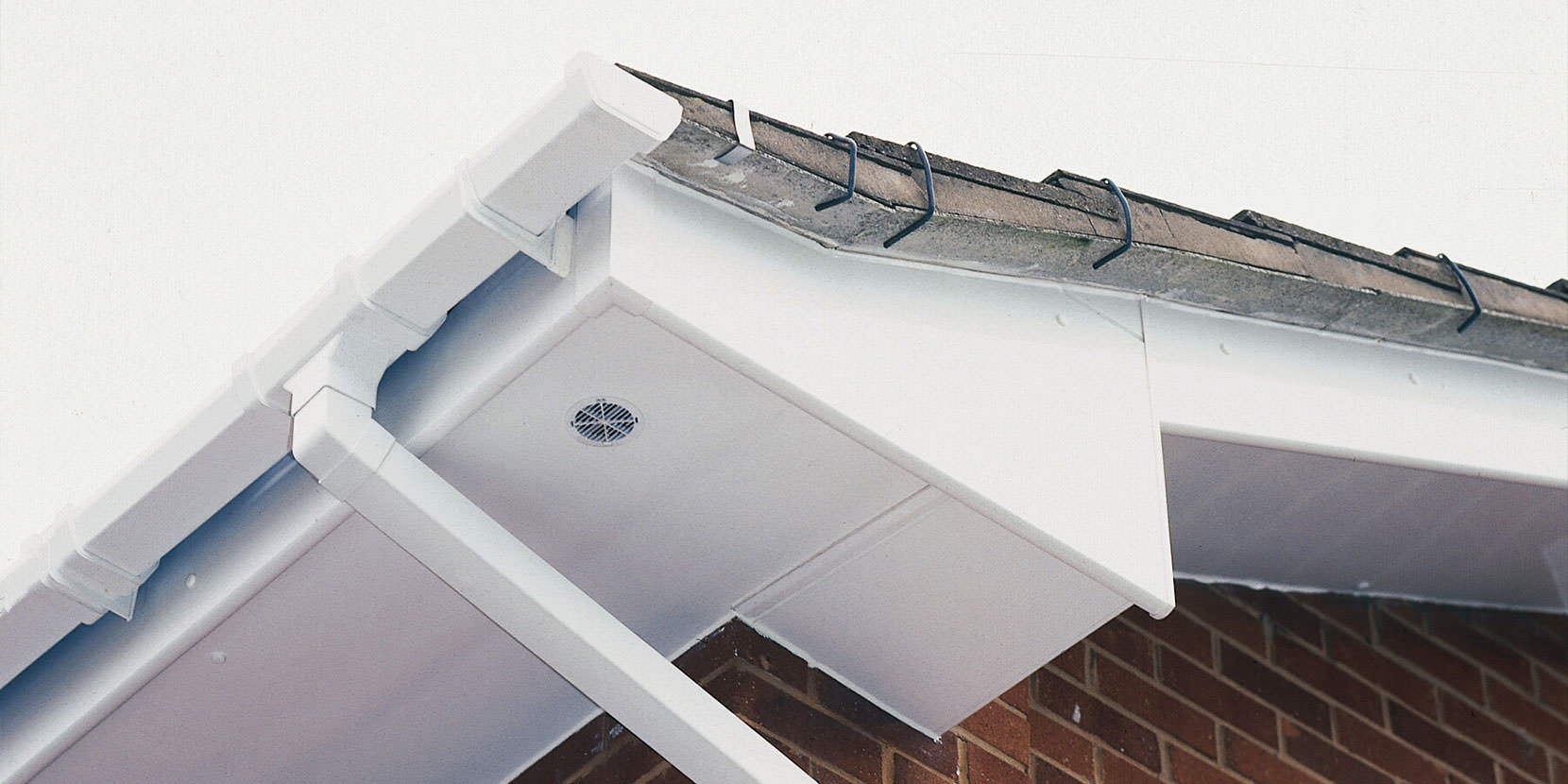 Soffits
When installed in conjunction with new guttering and fascias, our expert soffit installation ensures neat finishing, and improved aesthetics on your roofline. Covering the framework of the fascia mount, soffits prevent your home from looking unfinished. As well as aesthetic benefits, our soffits excel in function.
Intelligently designed for ventilation, premium quality soffits from Select Products will prevent condensation build-up. Without adequate ventilation, condensation will form in the roof void and increase the risk of timber decay, which will be expensive and time consuming to replace at a later stage.
Made with 84% premier grade recycled materials, our guttering, fascias and soffits are environmentally friendly. Our soffits can accommodate for any property and fascia, due to the fact they come in a versatile range of colours and finishes – so you'll be able to find a product that meets your needs.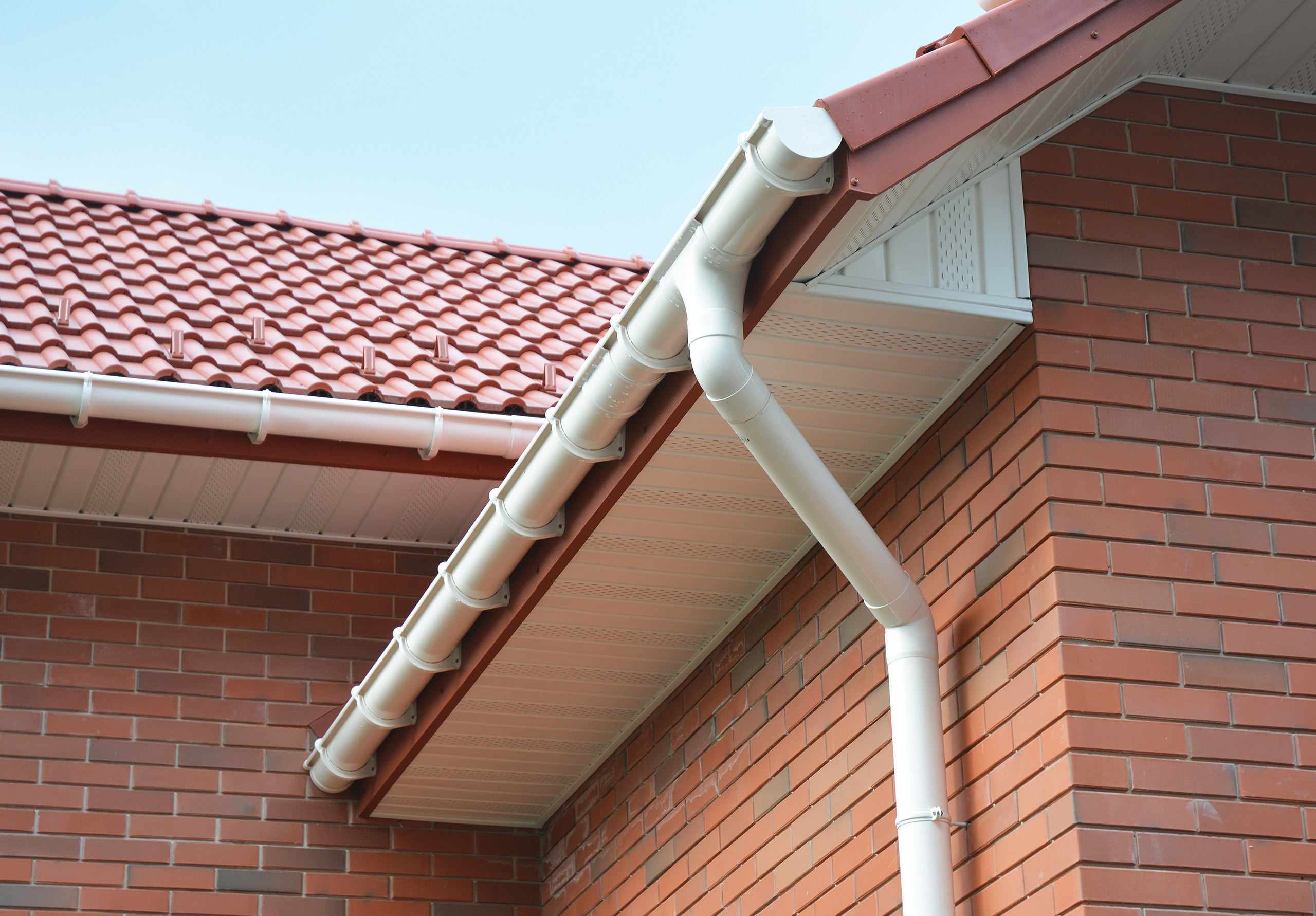 Fascias
Top-Quality fascia board is essential for effective rafter protection. Our superior fascia boards and roofline services shield your rafters from the elements, elongating their lifespan and preventing them from rotting or warping. Installed in tandem with uPVC guttering and soffits, our fascias will protect your roofline.
Mounted where the roof meets the outer wall, our fascias will effectively support the lower roof tiles, while simultaneously carrying the guttering. Fascia installation can be adapted to contemporary or traditional properties, as they are extremely versatile and, therefore, a perfect choice for any home in Leeds.
A heavy downpour could cause your roof to be running several gallons of water per second into your gutters. Our premium uPVC fascias will maintain guttering integrity, even in the most intense weather conditions. Environmentally friendly, our Fascia boards are made with 84% first-rate recycled material.