Canopies & Awnings
Here at Select Products, we're proud to provide a range of modern canopies and awnings for homeowners in Leeds, North Yorkshire, West Yorkshire and the surrounding areas. Our canopies and awnings make a wonderful addition to any outside space, letting you enjoy the fresh air and your outside space for longer.
While these terms are often used interchangeably, there are some key difference between canopies and awnings, so we want to make sure homeowners in Leeds stay fully informed about the choice of products available for their properties.
If you're already confident in the differences between canopies and awnings and want to find out more, you are welcome to contact our team online or call us on 01132 578 933. Our friendly and expert team is always on-hand to discuss the options you have available and help you to get your project started today.
Canopies
Canopies in Leeds and the surrounding areas are most often seen at the entrance of homes, providing shelter when you go to leave the house or when you return home after a long day. They help to protect from the rain as well as provide shade from the harsh sunlight. As a result, they're sure to make any homeowner most comfortable all year round.
Canopies are an excellent way to make your home in Leeds stand out from the crowd. Extending outwards from the front of your property, they truly add an extra dimension to any property. They provide an additional opportunity to bring a unique touch and some bespoke style to the entrance of your home, available in a range of colours and configurations.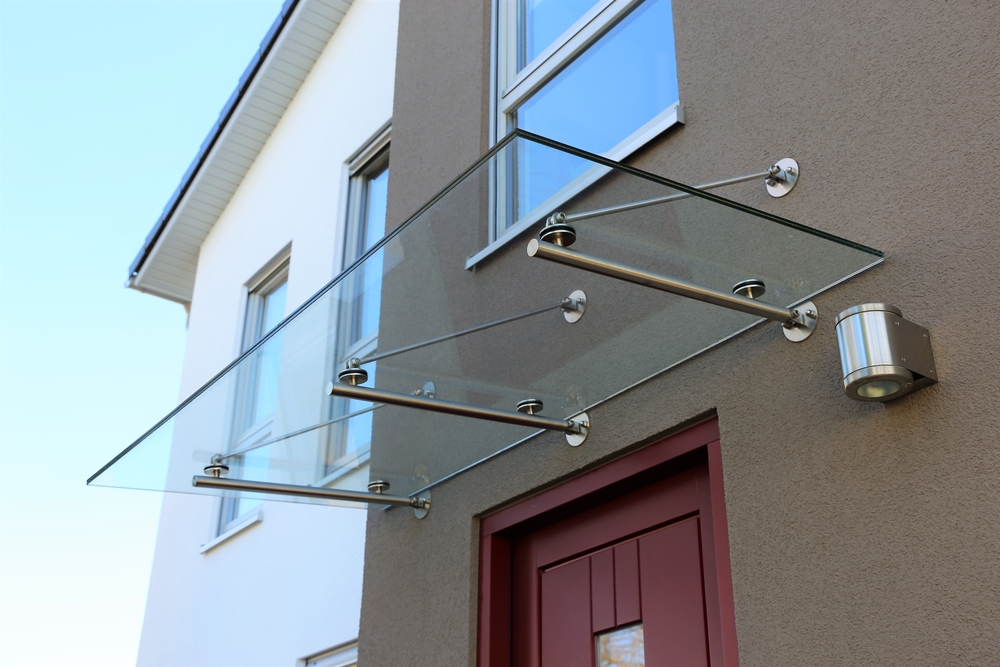 Awnings
For homeowners in Leeds awnings are soaring in popularity. While canopies are often seen at the front of a property, over a front door, and can be free-standing, awnings on the other hand are usually mounted above patio doors or rear windows. This means they're most often seen at the back of a property. So, while they are used in different ways, they offer similarly high levels of performance.
Awnings are striking secondary coverings that help to protect you and any visitors to your property from heavy downpours or harsh sunlight. This means they're an excellent investment that you will be able to make use of in all weather, whether rain or shine. Choose our bespoke awnings to customise another element of your property, express your personality, and impress friends and family with this elegant and quirky touch.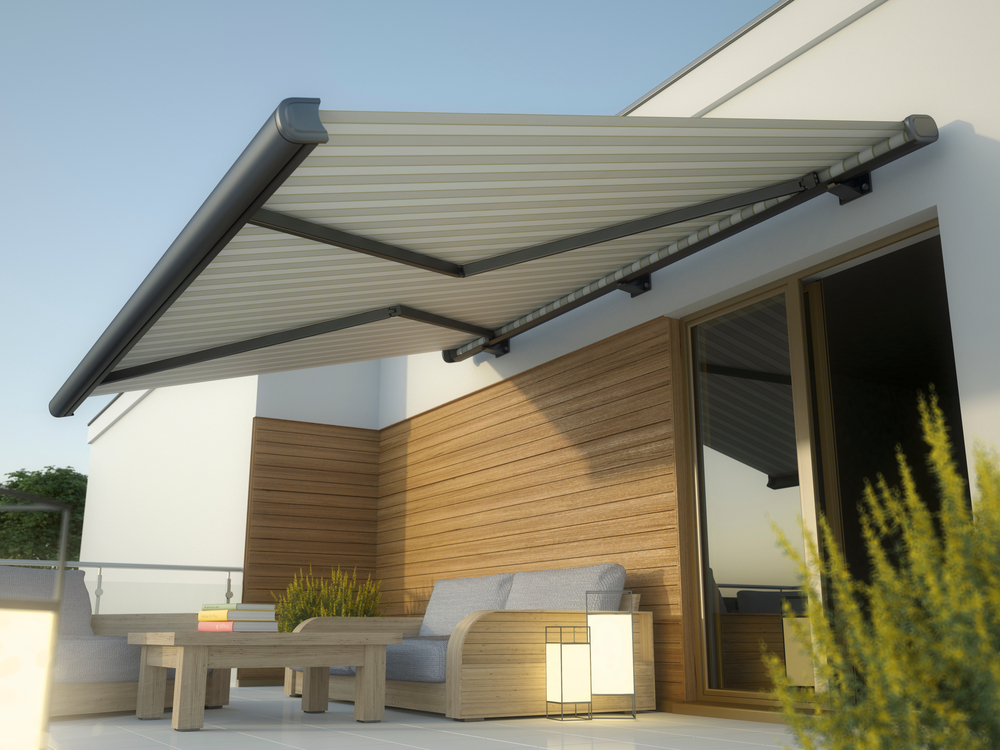 Advantages of Canopies & Awnings
Awnings and canopies in Leads are one of the most popular home improvements on the market, increasingly so as homeowners become aware of their unique style options and high-performance capabilities that make you more comfortable in all weathers.
Since canopies and awnings are often installed over windows and doors, they help to not only protect you but also your other home improvement projects as well. On very hot or very cold days, we all know how welcome it is to get inside and shelter from the sun or rain. Our front doors, however, don't have the same luxury. They are exposed to the elements all year round, with no let-up, which can often affect their performance.
In extreme heat, some lesser front doors can start to warp or bow, and even start creaking and cracking as the temperatures shift from hot to cold, inside and out. The same goes for windows, protected by awnings, as they would otherwise come under threat from wind and rain. If you want to preserve your front door as much as possible and ensure your investment stands the test of time, our canopies and awnings are the perfect solution.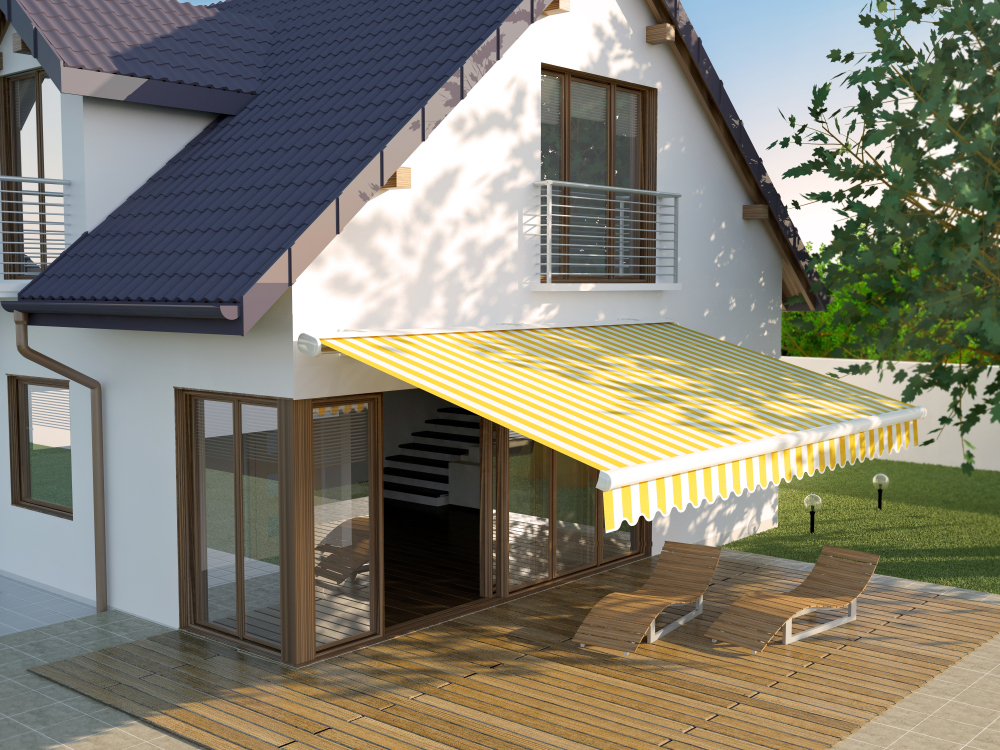 Bespoke Canopies & Awnings
There are many other reasons to invest in canopies and awnings, not only the performance enhancements they provide. Awnings make a perfect shelter under which friends and family can gather if you're hosting a party or gathering, connecting your inside and outside space seamlessly.
You can customise the look and feel of your new canopy or awning with your choice of colour, material, structure and more. Create a buzzing and vibrant safe space, shielded from the sun or the rain, ideal for your guests to gather on hot and cold days alike. No matter how you want to use your canopies and awnings, design it your way.