Verandas
Our range of verandas is constructed using a premium design. This brings an attractive harmony between the classic aesthetics of colonial design and the innovation and improvements of modern design.
Weatherproof, contemporary, spacious, durable and secure, verandas are a true achievement when it comes to home improvement. Having been updated in design, verandas are highly adaptable in their installation. This allows them to accommodate the needs of your property.
Our verandas also come in a variety of colours, to effortlessly extend your property in keeping with its character. These colours are available internally and externally for maximised customisation. Our exceptional range of verandas is available throughout, Leeds, Horsforth, Harrogate, Pudsey, Yeadon, Bradford, Ilkley, Wetherby and Otley.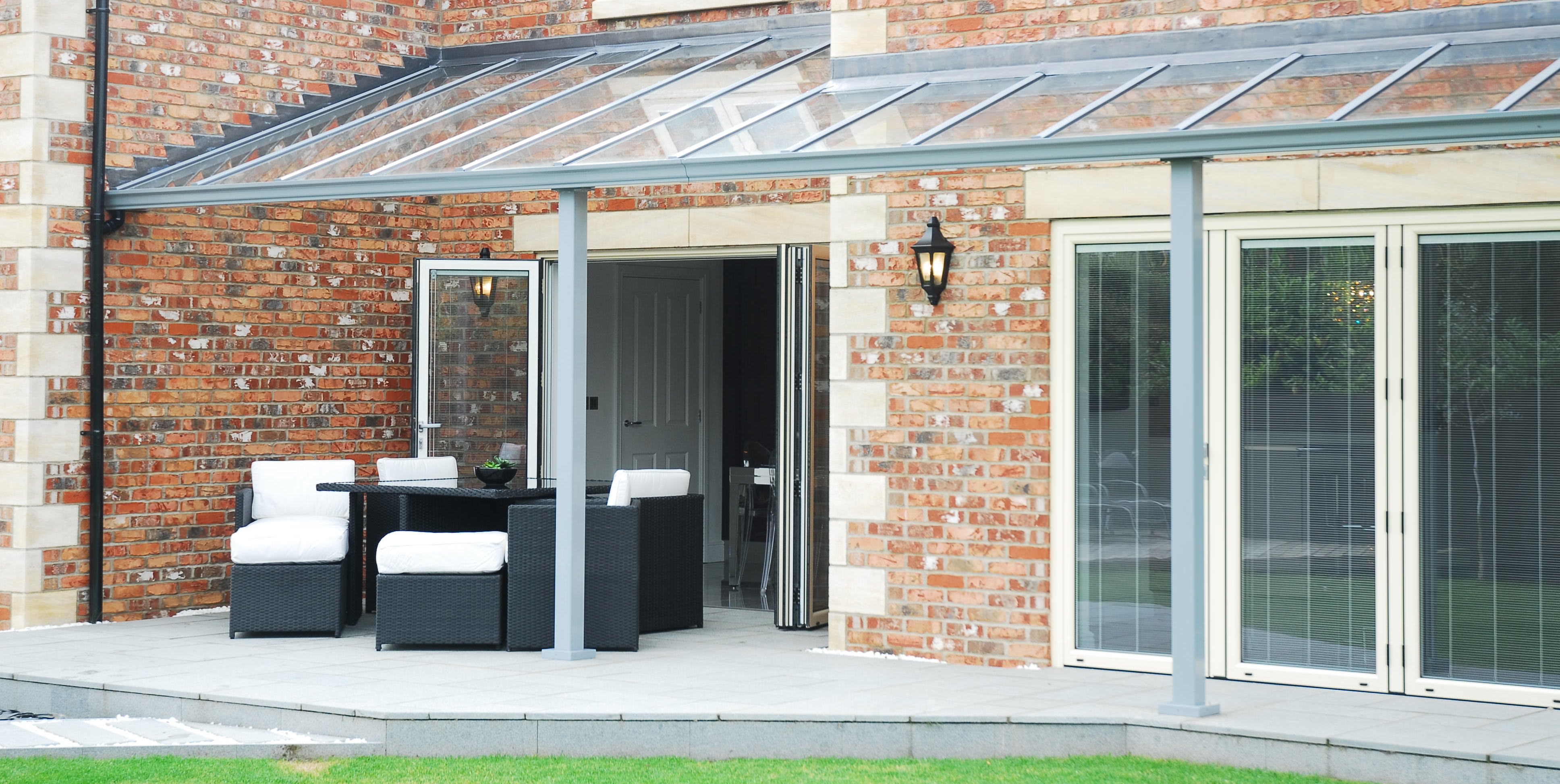 Veranda Conservatories: An Overview
Classically designed, veranda conservatories date back to the colonial times when their unique architecture featured in many terraced and commercial properties. They were commonly built around a central structure which featured a roof open gallery or porch. Veranda conservatories have been adapted into a new style of a lean-to conservatory. Verandas combine height with bi-fold sliding doors to create a stylish extension.
Here at Select Products, our veranda conservatories feature the very latest roof designs. Our verandas feature built-in tracks for fabric panelled blinds or shades, allowing you to customise your extension. The outside of your conservatory will feature a strong, weatherproof fabric whilst the inside of your conservatory is designed to match your home furnishings with soft fabric shades.
Construction
The main beam is constructed from powder-coated aluminium which consists of integral gutters and a supporting beam. The oak posts feature gasket stipends which lend high structural support. Our veranda conservatories are available in a variety of internal and external finishes, including a wide range of RAL colours. Verandas are like no other type of conservatory.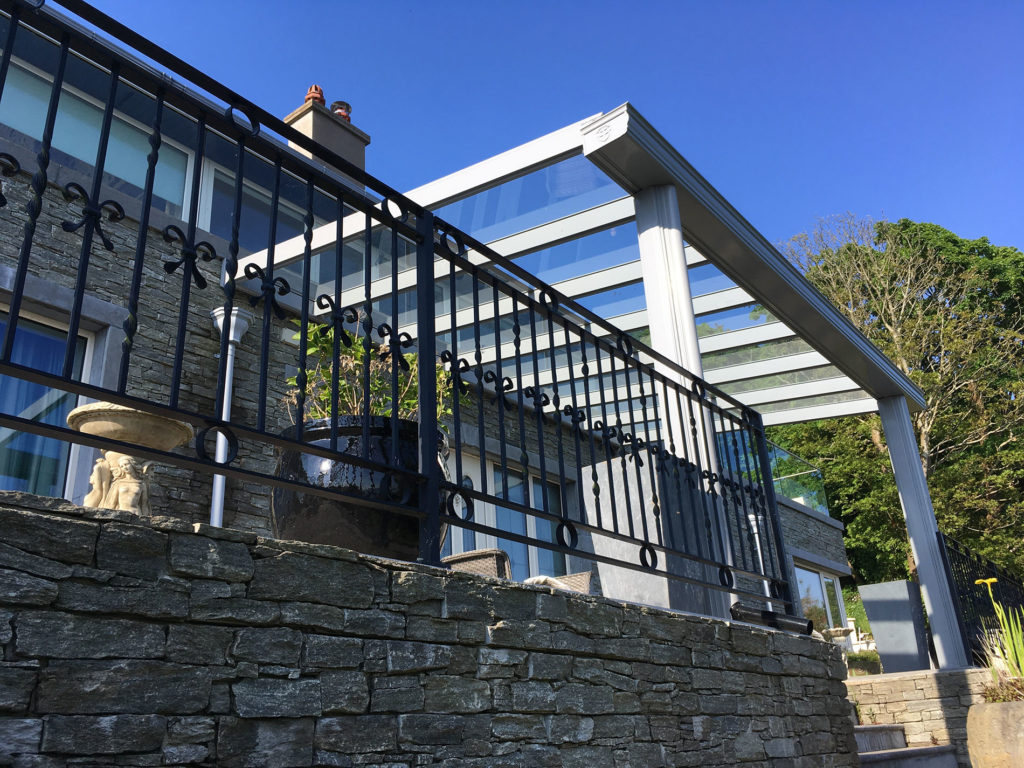 Classic or Classic Plus Roof?
The Classic and Classic Plus Roof system you use as a basis for your conservatory is up to you. You will be able to choose from seven stylish veranda designs, including Alfresco Contemporary, Lifestyle, Traditional, Simplicity 6, Simplicity 16, Simplicity 35 and the Simplicity Xtra. Each of these designs ensures we have the perfect addition to your home.
The soft fabric theme they use will tie-in with any other furnishings you've used to populate your conservatory. Shades is an extremely hard-wearing product and is weatherproof – so it won't deteriorate when exposed to harsh weather in autumn or winter.
What Type of Wall do You Want?
One side of your conservatory can be built from masonry, the other can be glazed. Alternatively, masonry can be used to construct both sides of the wall – it depends on your preferences.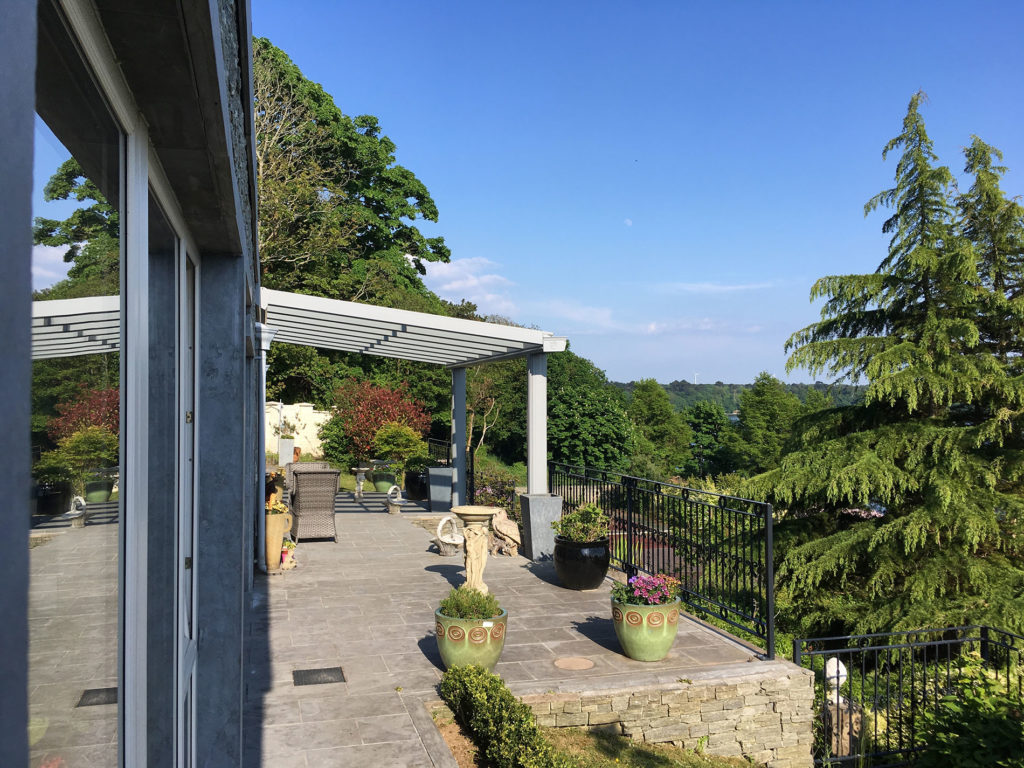 A Choice of Colours for Your Home
You can choose from a wide range of RAL colours for your veranda, so you can be confident that it will match the design of your home perfectly.
Why Choose Our Verandas?
If your family enjoys spending time in the garden, you'll love the fact that the glazing bars in the roof oversail to create a shelter that will protect you when it's raining – which means you'll be able to relax with a book or entertain friends, no matter what the unpredictable British weather is doing. Verandas come into their own when bi-fold doors are used as part of your conservatory's design. Because this style of door can be opened to almost threshold length, you won't have to keep opening and closing it when the weather changes. A bi-fold door will be the perfect accompaniment for your new veranda.