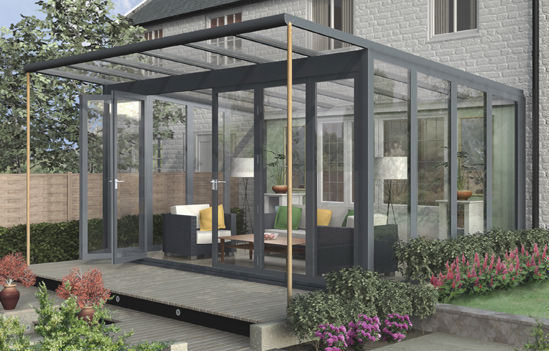 Our range of verandas is constructed using Ultraframe's premium design. This brings an attractive harmony between the classic aesthetics of colonial design, and the innovation and improvements of modern design. 
Weatherproof, contemporary, spacious, durable and secure, verandas are a true achievement when it comes to home improvement. Having been updated in design, verandas are highly adaptable in their installation. This allows them to accommodate to the needs of your property.
Our verandas also come in a variety of colours, to effortlessly extend your property in keeping with its character. These colours are available internally and externally for maximised customisation.
Our exceptional range of verandas is available throughout, Leeds, Horsforth, Harrogate, Pudsey, Yeadon, Bradford, Ilkley, Wetherby and Otley.
Why Choose Our Veranda Conservatories?
Classically designed, veranda conservatories date back to the colonial times when their unique architecture featured in many terraced and commercial properties. They were commonly built around a central structure which featured a roof open gallery or porch.
Today, veranda conservatories have been cleverly adapted into a new style of lean-to conservatory. The veranda conservatory combines incredible height with beautiful bi-fold sliding doors, to create a modern and stylish extension. The perfect space for barbecues on those warmer days, these conservatories provide a covered outside area – allowing you to receive a refreshing outdoor experience.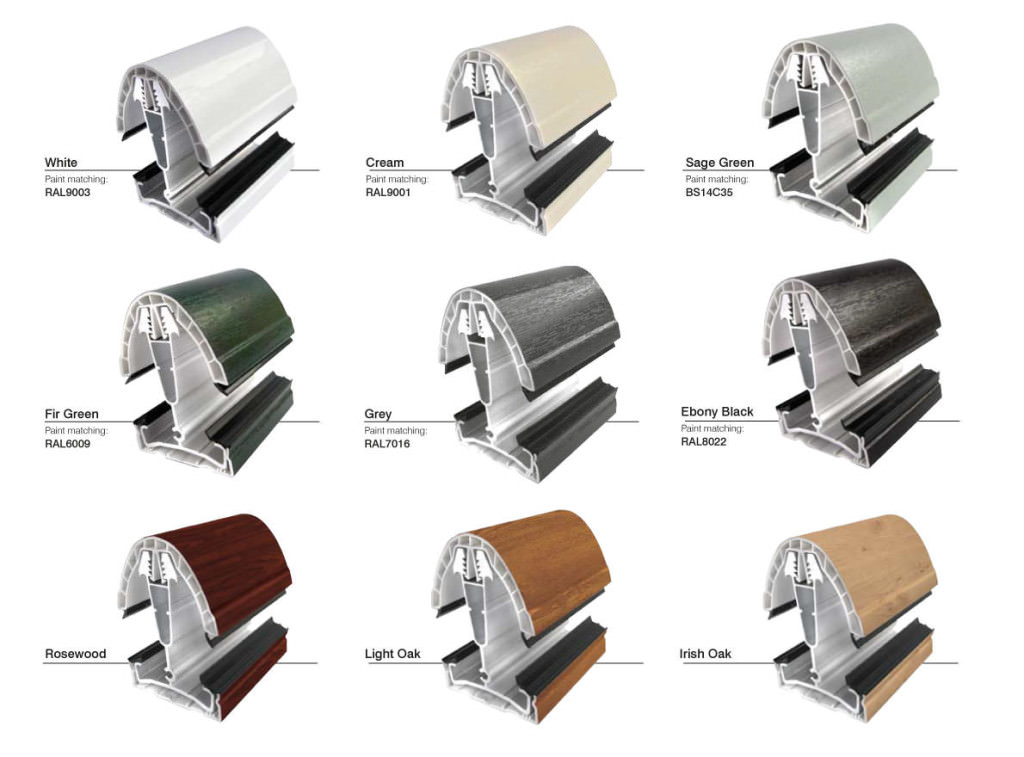 Roof Design
Here at Select products, our veranda conservatories feature the very latest roof designs. Our conservatories feature built-in tracks for fabric panelled blinds or shades, allowing you to customise your extension. The outside of your conservatory will feature a strong, weatherproof fabric whilst the inside of your conservatory is designed to match your home furnishings with soft fabric shades.
Construction
The main beam is constructed from powder coated aluminium which consists of integral gutters and a supporting beam.
The oak posts feature gasket stopends which lend high structural support.
Our veranda conservatories are available in a variety of internal and external finishes, including colours such as: White, Cream, Sage Green, Fir Green, Grey and Ebony Black.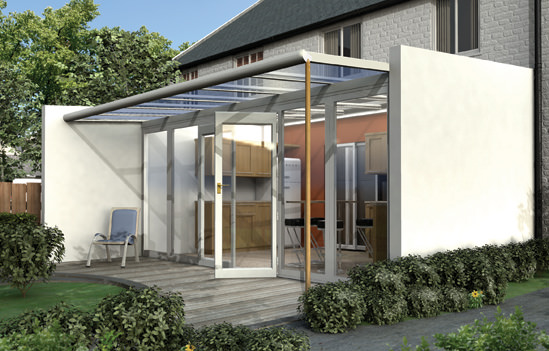 Veranda Conservatory Prices
Get in contact with us today for a quote. You can use our online contact form or call us on0113 257 8933