Our Aluminium Windows
Aluminium windows are designed to achieve the highest standards of function, without compromising on style. Select Products offers a wide range of aluminium windows. This includes versatile multi-functional designs, such as tilt and turn, which enhance the user experience by providing an assortment of opening functions.
All our aluminium windows are installed with the unparalleled profile from Smart Architectural Aluminium, ensuring premier product quality and performance. Aluminium window frames have made great strides in window performance innovation, becoming unsurpassed in strength, versatility, energy efficiency and security.
Upgrading your home with sleek aluminium windows from us will give you the benefit of combining the UK's leading window supplier with the exceptional skill of our expert professional installers. Our extraordinary selection of aluminium windows is available throughout Leeds, Ilkley, Yeadon, Harrogate, Horsforth, Pudsey, Bradford, Wetherby, Otley and West Yorkshire.
Highly-Rated Aluminium Window Installation
Select Products ensures we employ only the most highly skilled window fitting experts. Our team of installation professionals possess many years of aluminium window fitting experience, meaning you can be sure not to encounter some of the common issues caused by improper installation, such as unexpected draughts or leaks during poor weather.
We understand that renovating your property can be a stressful time. To minimise disruption to your day we always aim to provide a quick, efficient installation service to all our customers. We pride ourselves on leaving satisfied customers and are thrilled to have achieved excellent reviews on Checkatrade, praising our reliability, courtesy and workmanship.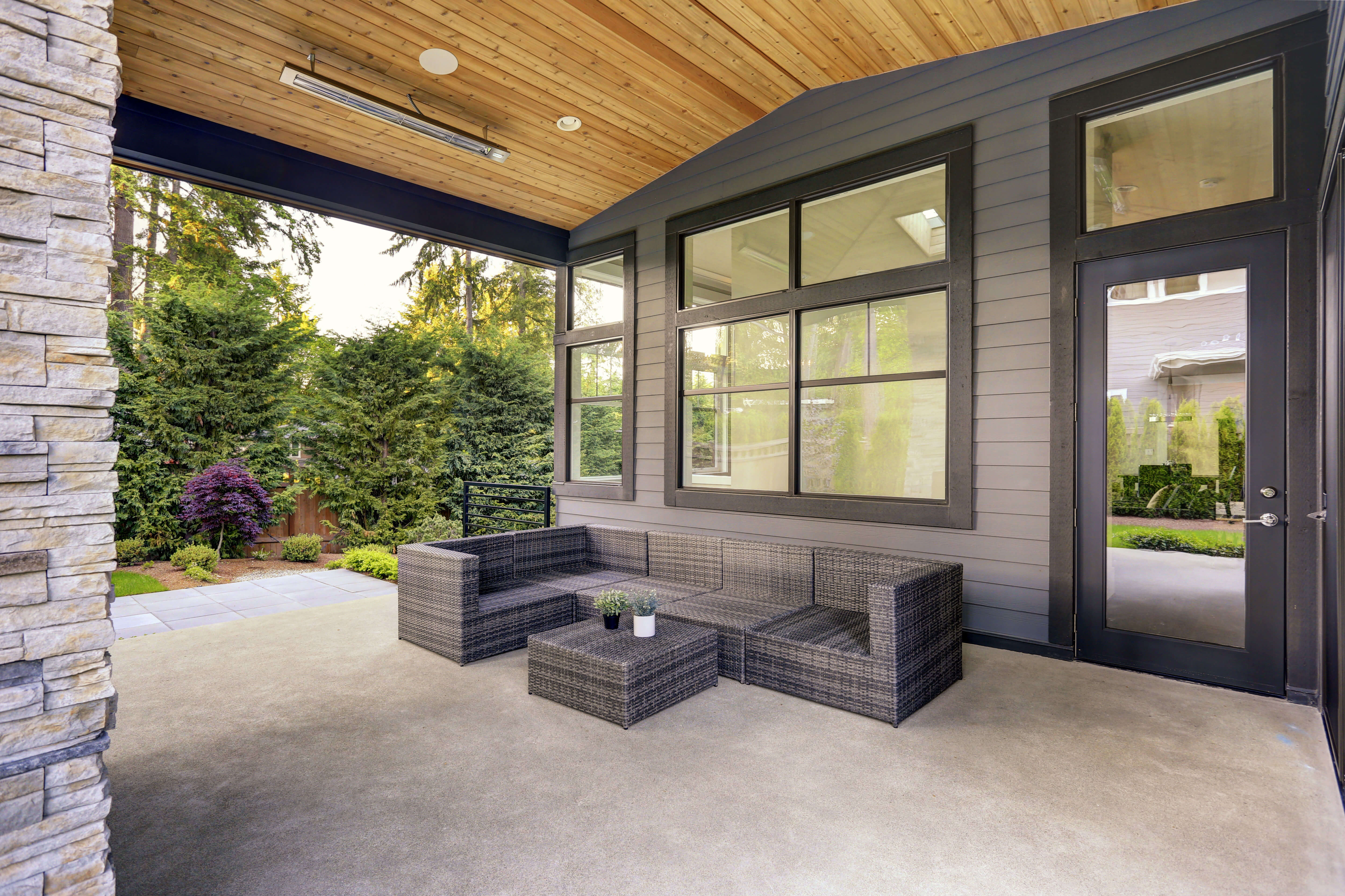 Why Choose Our Aluminium Windows?
Highly Secure
Aluminium's inherent strength allows it to neatly mould into shape, ensuring a smooth, sleek appearance throughout. Once installed there will be no need for time-consuming re-painting or re-varnishing. So you can be sure that your aluminium windows will never discolour or rust.
When compared to uPVC, aluminium has proved to hold greatly increased standards of strength and durability. They rely upon as a worthy investment for your property. High performing and low-maintenance, aluminium windows are an ideal hassle-free option for any home and budget.
We understand home security is paramount, therefore our aluminium windows are manufactured with resilient, long-lasting hinges and panels. This assures a long-lasting product resistant to tamper with or attack by any potential intruders. Our contemporary, modern designs offer the perfect blend of safety and style.
Thermal Efficiency
An increase in heat retention means a house that stays warmer for longer. This is ideal for customers that want to see a decrease in their annual heating bills. A more energy-efficient property benefits both homeowners and the environment alike. Saving you money whilst reducing the carbon footprint of your property.
Tilt and turn windows are a perfect response to variations in weather. Therefore allowing controllable ventilation for simultaneous comfort and classic elegance. However, aluminium sliding sash windows give a modern-day twist on the 19th century inspired style.
A Window to Suit all Homes
Aluminium windows also create the illusion of space with their reduced bulk and therefore will fit seamlessly into your property. An open, airy atmosphere is flattering to any home, be it traditional heritage houses or modern builds alike.
We understand that making a house a home requires a personal touch. That's why our versatile colours allow your aluminium windows to be an extension of your taste and home's character. Combining our various decorative options will allow you to create windows as unique as you.