Ultrasky Flat Skylight
Give your home a well-deserved transformation with our Ultrasky Flat Skylight. Effortlessly combining beautiful form with practical functionality, your home is guaranteed to benefit from more natural light than before, making it brighter while creating the illusion of extra space. Transform and enhance the area inside your home with our exceptional Ultrasky Flat Skylight.
Select Products offer the Ultrasky Flat Skylight as the perfect addition to almost any room inside your home. With its clean lines and minimalistic form, it is guaranteed to suit style home. It is ideal for kitchens, dining areas or any room where light is restricted. Give your home the love and light it deserves with our beautiful Ultrasky Flat Skylight.
You will also benefit from an incredible reduction in noise, as well as enhanced thermal efficiency that you will feel almost instantly. Utilising the best technological advancements, we are able to provide you with an Ultrasky Flat Skylight that beats all others on the market. Designed with your best interest in mind, you cannot go wrong with this stunning architectural piece.
---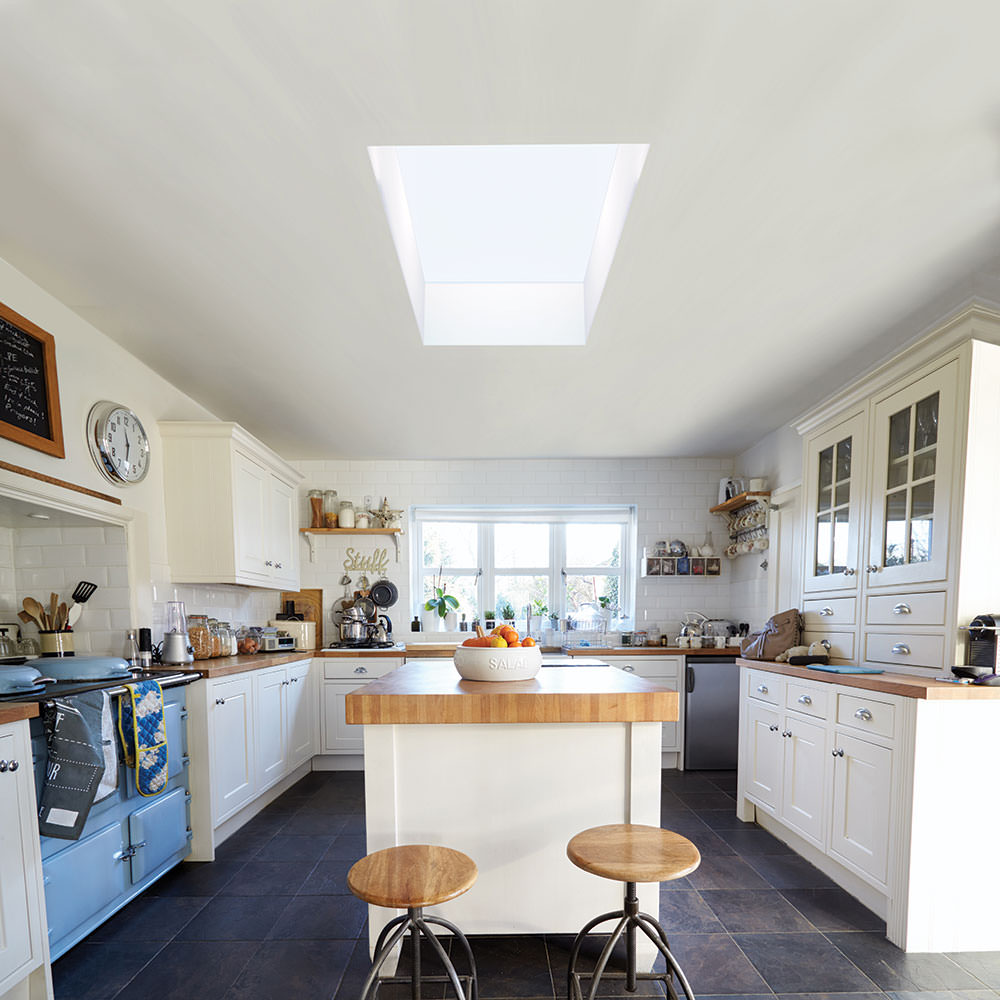 ---
Minimalistic Design
We understand the importance of having a home that is bright and spacious, which is why the Ultrasky Flat Skylight is designed with your best interests in mind. Made with the best materials on the market, the Ultrasky Flat Skylight is lightweight and highly durable.
Featuring frameless glass technology and edge to edge double glazed panels, the Ultrasky Flat Skylight looks smart from the inside, creating the appearance of being frameless. The Fineline plasterboard creates a smarter finish, making it more aesthetically pleasing.
Warmer
If your home is feeling a bit chilly in the winter months and too hot in the summer months, we have the perfect solution for you. By installing our stunning Ultrasky Flat Skylight in your home, you will benefit from an area you can use all year round.
We utilise an insulated core to provide you with the highest level of heat retention possible, gently warming your home to the optimum temperature. With this in mind, we also have a thermally efficient kerb option available for you to install alongside your Ultrasky Flat Skylight.
---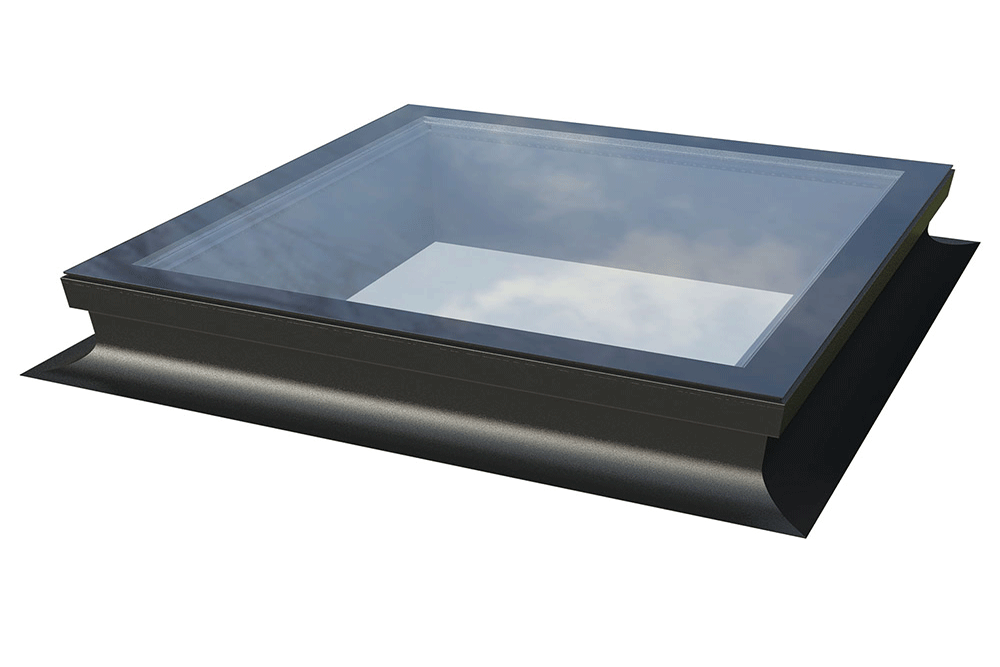 ---
Technological Advancements
To achieve a frameless appearance on the inside of your home, the Ultrasky Flat Skylight sits flush on the inside plasterboard, giving your room a modern and more contemporary feel. By creating bespoke Ultrasky Flat Skylight options, we can ensure the frame is weather resistant, which means potential water ingress is eliminated and your home is kept warm and dry.
The high-performance glass used is double glazed, using 4mm and 6mm stepped panels. Not only does this protect you from the outside elements but it also ensures you are retaining as much heat as possible. Your Ultrasky Flat Skylight is perfect for creating a peaceful setting inside your home, using the best noise cancelling glass to achieve this.
---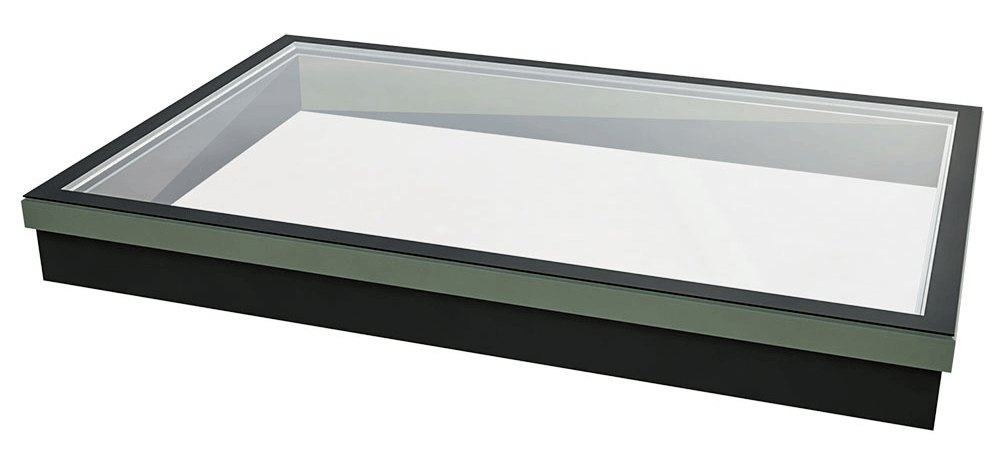 ---
Our Glazing Range
Utilising the latest advancements in the industry, we provide our customers with toughened, double glazed glass panels as standard with our Ultrasky Flat Skylight. By using Conservaglass, a thermally efficient, high-performance glass, your home is better protected against the outside elements, giving you added peace of mind.
Our stunning Conservaglass is also incredible for retaining heat, making your home more thermally efficient, whilst helping to reduce your heating bills. Combining the high-quality Conservaglass with the aluminium frame means we are able to provide our customers with an Ultrasky Flat Skylight that is incredibly low maintenance.
---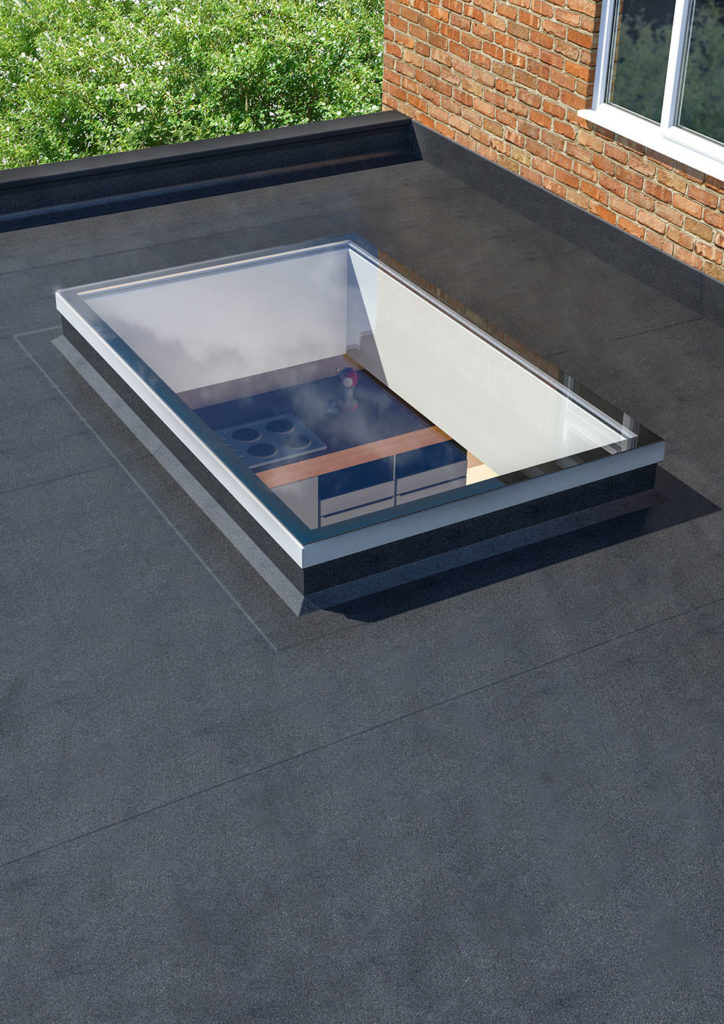 ---
Your Guarantee
We understand the importance of knowing you are getting a quality product at an affordable price, from a trusted manufacturer. We also know you would have done your research before buying your next home improvement product.
Manufactured in factories using tried and tested methods, you can be sure to rely on the Ultrasky Flat Skylight to provide you with exceptional results. There is also a 10-year manufacturers guarantee to give you added peace of mind.
---
Ultrasky Flat Skylight Leeds Prices
Our Ultrasky Flat Skylight options are designed to suit the aesthetic of any home. With a range of customisation options, you can tailor your Ultrasky Flat Skylight to blend seamlessly into your home, creating the perfect look. Choose from a range of colours, including a variety of sizes to ensure you are getting the best product for you.
To find out more about the range of stunning Ultrasky Flat Skylight options on offer, give us a call on 0113 257 8933, and we will be on hand to answer all your questions. We will also provide expert advice that is tailored to your situation. Our members of staff have years of experience in the industry, so you can rely on their advice.
Alternatively, you can send us an email using the contact form on our website. This will be sent directly to our team of experts, where one of them will be ready to reply as soon as possible. They will provide you with detailed responses to your questions, and a quote to get you started. They can also give you a call back at a time that suits you. Get in touch today.