Replacement Conservatory Roof Service
Our high-quality replacement conservatory roof service offers all Leeds homeowners the opportunity to replace conservatory roofs. You will need to replace a roof that has become run down, damaged or quite simply feel outdated or obsolete. By comprising modern materials and cutting edge manufacturing, Ultraframe excels in all areas of performance and design.
Conservatory Tiled Roofs
Explore a replacement conservatory tiled roof to add value to your home through the use of the latest modern conservatory technologies. Whether you are looking for a conservatory to add an influx of light in your home or to add to your homes thermal efficiency, conservatory tiled roofs can offer both.
Ultraroof Conservatory Tiled Roof
The Ultraroof is an easy to install, lightweight roof option but it is also an incredibly strong and robust roof. Offering your home the most advanced replacement roof available today.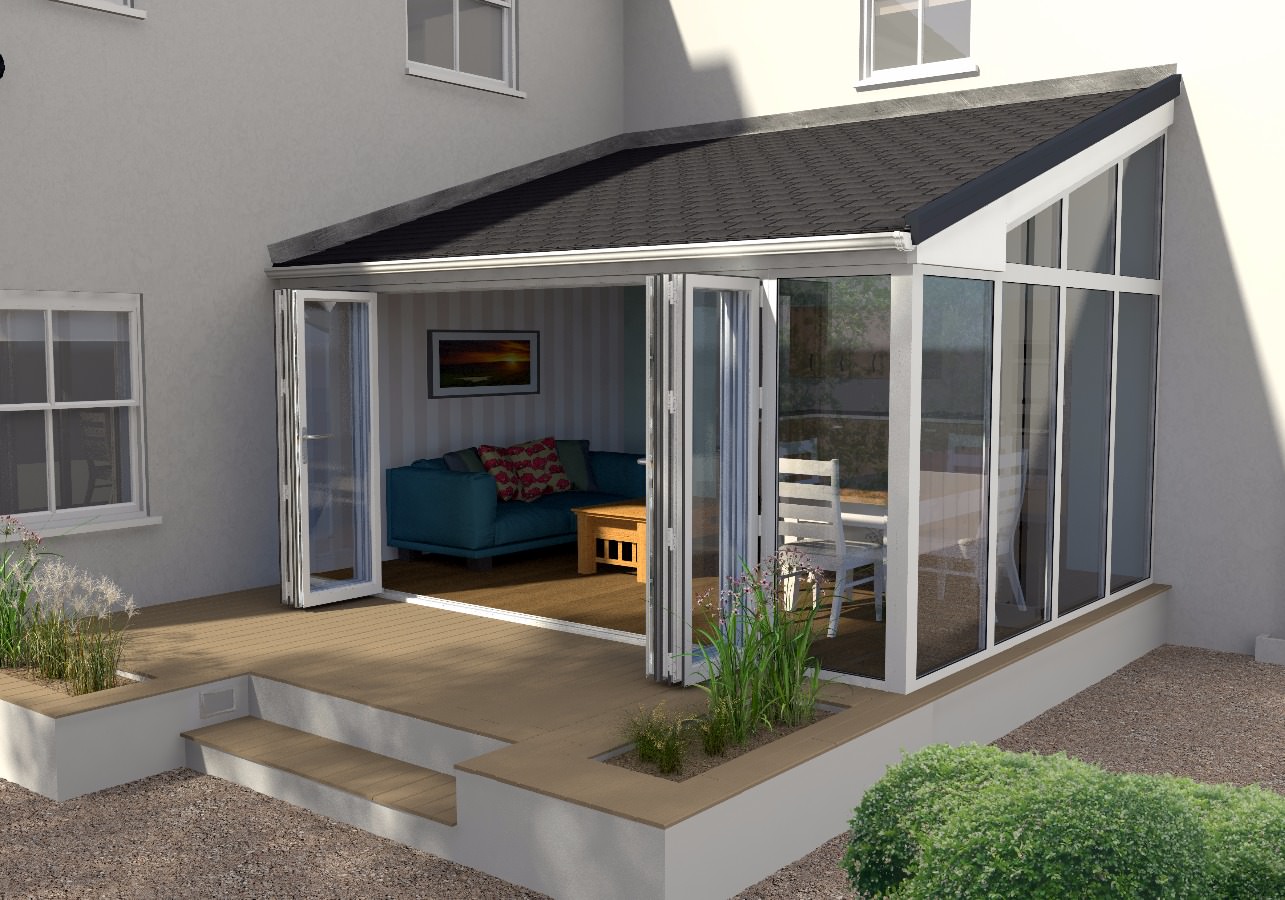 Quick, Efficient Installation
The Ultraroof tiled conservatory roof is an extremely lightweight, weighing at 38kg. This lightweight roof prevents any stress on the conservatory frame that you can receive from other tiled roofs. This profile allows for an easy conservatory roof installation throughout homes in Leeds.
Our expert conservatory installers will ensure that your replacement conservatory roof is fitted to only the highest standards of craftsmanship, professionalism and efficiency. Utilising only the best in conservatory roof design, a replacement conservatory roof from us is guaranteed to greatly increase the thermal efficiency, weatherproofing and aesthetic of your current conservatory.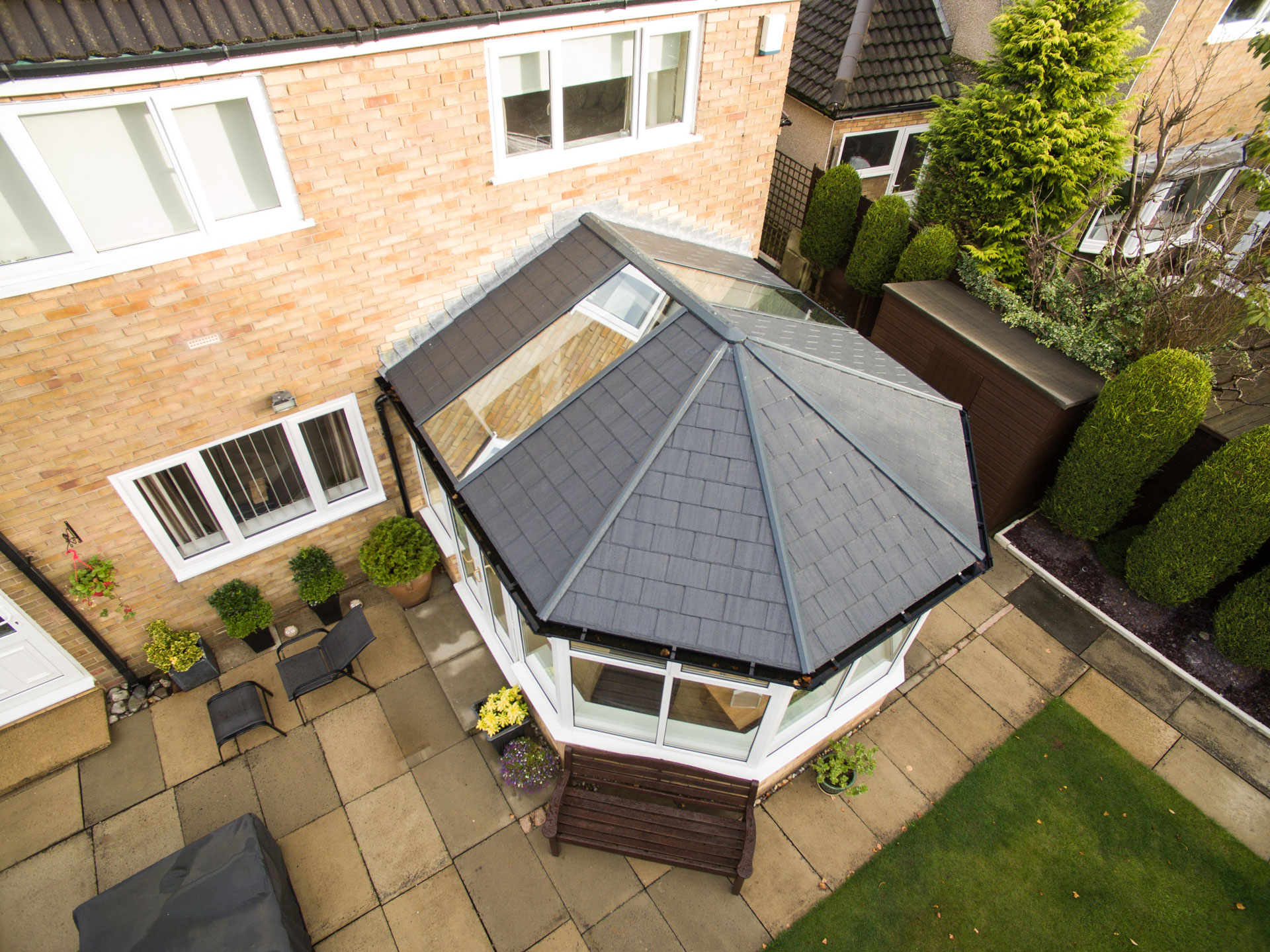 All Year Round Performance
The beautiful tiled aesthetic stands as a meticulously crafted, timeless addition to any property that is sure to complement all property styles and sizes. These roofs will prove to be a beautiful addition to your home, whether it is modern, traditional, period, heritage or new build. You won't have to miss out on the product quality that we offer. The Ultraroof projects a large amount of light into your conservatory, extension or orangery. For homeowners wanting to receive the thermal and noise cancelling benefits of a tiled roof, the Ultraroof is the perfect option.
Reward your property with a stunning space that you can use all year round with a mix of glass and solid panels combined with a conservatory tiled roof. Ideal for offering a beautiful charm to your home with its authentic tiled finish.