Composite Doors Harrogate
Composite doors are the ultimate choice for a stylish and welcoming entrance to your Harrogate home. They are simply exquisite in appearance and they are high performance too, offering outstanding levels of insulation and security. These incredible front doors will transform your home, giving it kerb appeal and elegance. We offer a range of options too, ideal for finding your perfect composite doors.
Composite doors are created with a solid core covered by a glass-reinforced plastic (GRP) skin. This makes them superb for insulation. Your composite doors will trap heat within your home, and block out the cold, making your home more thermally efficient. In addition to this, composite doors are fantastic for soundproofing your home, helping you to create a quieter and more relaxing space to enjoy.
Outstanding Security
First of all, the clever structure of the composite door means it offers impeccable levels of security, protecting your home against any physical attack. Fitted with advanced locking mechanisms, and this makes them impressively difficult to break into.
One of the most impressive features of composite doors is the authentic timber appearance they offer which makes them ideal for replacement front doors. Our composite doors are such an exact wood replica that it is almost impossible to tell the difference. However, they offer the performance, innovation and low maintenance of uPVC. They are designed to last with minimal input from you to keep them in perfect condition, making composite doors in Harrogate such a popular choice.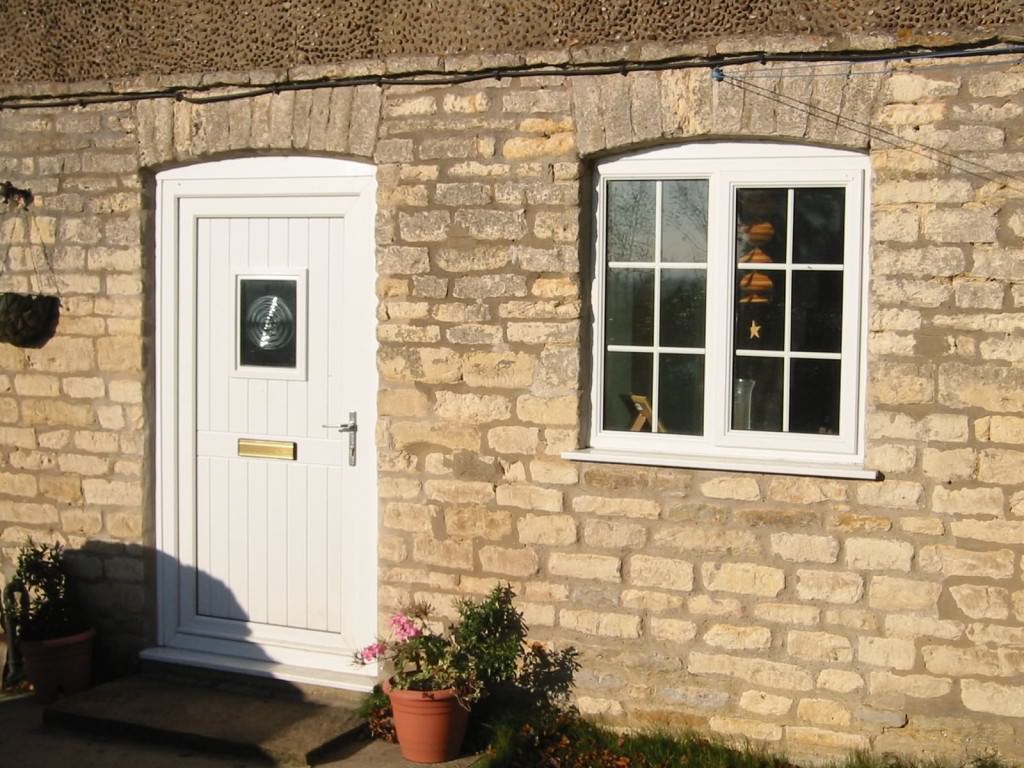 Range of Composite Doors Harrogate
Rockdoor Composite Doors – Ultimate
We offer the full range of Ultimate composite doors from Rockdoor. These doors come in an extensive range of styles and designs, including stable doors, fire doors and front doors, giving you fantastic choice. They are a superb option for a tailored entrance that completely reflects your individuality.
Rockdoor Composite Doors – Elite
The Elite collection from Rockdoor offers the perfect combination of innovation and affordability, making them a truly popular choice for home improvements in Harrogate. These stunning doors also come in an exclusive range of styles and colours and offer outstanding all-round performance.
Rockdoor Composite Doors – Select
The beautiful Select range from Rockdoor is the most affordable of the three collections. These composite doors come in six door styles, a range of colours and a selection of glazing options are available for personalisation. They are also cost-effective and great value for money.

Consort Composite Doors
Consort composite doors come in an impressive variety of designs and styles, and can be finished in a number of solid colours as well as the options of Heritage and Gemstones colour collections. They give you every opportunity to create a truly unique front door for your Harrogate home. Above all, Consort composite doors offer all the performance features you would expect from such high-performance doors.
10 Year Guarantee
Our composite doors come with a 10-year manufacturer's guarantee, enabling you to have confidence in the long term performance of your new installation. These stunning doors will never warp, rot or fade, no matter what the British weather throws at them. Ask us about Heat Shield Technology and the protection it provides for the finish of your new front door.
Our Ethos
Finally, choosing Select Products for your composite doors will enable you to enjoy outstanding customer service. Select Products provide double glazing installations of the very highest standards. We strive for incredible quality and perfection in all our installations and we work with the very best products in the industry. So you can rely on us to ensure your new front doors fit perfectly and will protect your home and family from unwanted visitors and the weather.
Composite Door Prices Harrogate
Our composite door prices in Harrogate tailor to you and the choices you make. We offer a wide range of options to help you find the perfect combination of looks and performance. Our composite doors can meet your requirements and your home improvement budget.
Get a tailored quote online with our clever design tools. It's easy to do and takes just a matter of minutes to create your personalised guide price. You can also book an appointment or get in touch with our team for more assistance and advice. So get in touch today and start the journey to creating your dream composite door for your Harrogate home.