uPVC Windows Harrogate
Transform your Harrogate home with our stunning and state of the art uPVC windows. We offer a wide variety of options to our customers, ensuring that whatever your budget and your property style, we have the perfect replacement windows for your home.
You can choose from a variety of designs, read on to find out more about the options available to you. We have an extensive range of uPVC windows for you that offer a range of beautiful styles.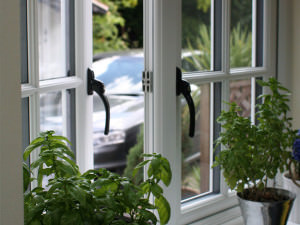 Versatile Range of uPVC Windows
Whether your property is a new build or a period home, there are no limitations to installing your perfect uPVC window. From home to conservatory, we have window styles to complement a wide range of builds.
Authentic Wood Effects
Our wood grain effect keeps a traditional look with modern benefits. You get a choice of casement, sliding sash or tilt and turn windows.
Browse through our styles & finishes today.
---
Synseal uPVC Windows
Our primary collection of double glazed windows comes from the incredible Synseal SynerJy collection, offering all-round performance and incredible style.  Choose the exact finish you want from a selection of woodgrain effects and colours. Our uPVC window styles in this collection are British made and specifically designed to withstand the British weather, meaning you'll be able to enjoy complete peace of mind.

---
StyleLine uPVC Windows
Our uPVC windows come in a premium range from StyleLine for your Harrogate property upgrade. You can choose these distinctive designs which feature a natural timber appearance thanks to the innovative and exclusive manufacturing process. These windows are crafted with a seamless join which perfectly replicates the traditional joinery of wooden windows. They are the ideal replacement windows for period properties as well as for adding character to contemporary homes.
---
Thermally Efficient uPVC Windows
Is your property energy efficient? Most of us like to think of our homes as energy efficient, but you could be losing precious energy through ill-fitted, old or broken windows.
Why replace your windows? Saving energy can not only lower your monthly bills, but it also contributes to a greener environment. In these eco-conscious times, installing energy-efficient windows has never been more critical.
Whichever bespoke uPVC windows you choose from our collection, you can count on superior levels of thermal performance, keeping your home warm on even the coldest of days. Our beautiful windows are precision engineered to ensure heat loss is minimised, and cold air is trapped outside, keeping your home warmer for longer. This is great for both your household costs and for saving the environment.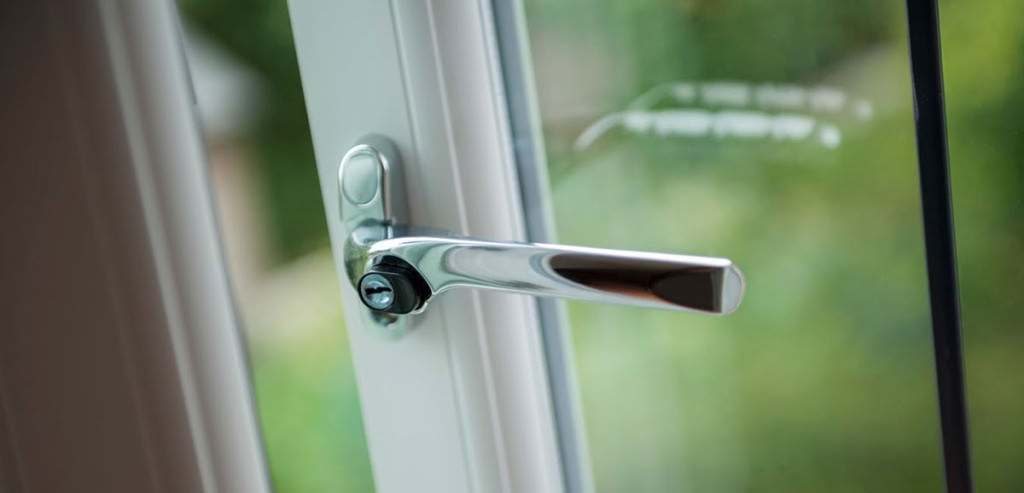 Planitherm Windows | A Rated Windows
We use the most energy-efficient glass available. Planitherm glass is the first choice of glazing for homeowners looking to improve the efficiency of their homes.
This glass is an effective insulator of heat, using advanced glass coatings to help retain warmth.
Planitherm glass will help you to cut your energy costs by up to 28%. Planitherm glass windows are far more efficient when compared to standard double glazed windows.
Our A-rated windows make use of high technology to provide you with excellent energy efficiency.
---
Premium uPVC Windows
Our traditional Styleline windows are exceptional, coming in a range of styles to suit your Harrogate home.
uPVC Casement Windows
A simple, popular and practical design, our casement windows have proved themselves to be very popular throughout the Harrogate area, and we're sure you'll see why once you see how fantastic they are.
Benefiting from Synseal's Synergy range, our Casement Windows excel across the board. You'll benefit from the fantastic design, unbeatable service and satisfaction all round. We don't offer you the average standard of double glazing, and we provide you with more.
Our Casement Windows are very strong and sturdy. By utilising Planitherm glass and high security locking systems, our Casement Windows will protect you against both the cold and any intruders.
They are one of the most popular choices as they offer style and elegance that suits any style of architecture. You even have a variety of configurations to meet your requirements.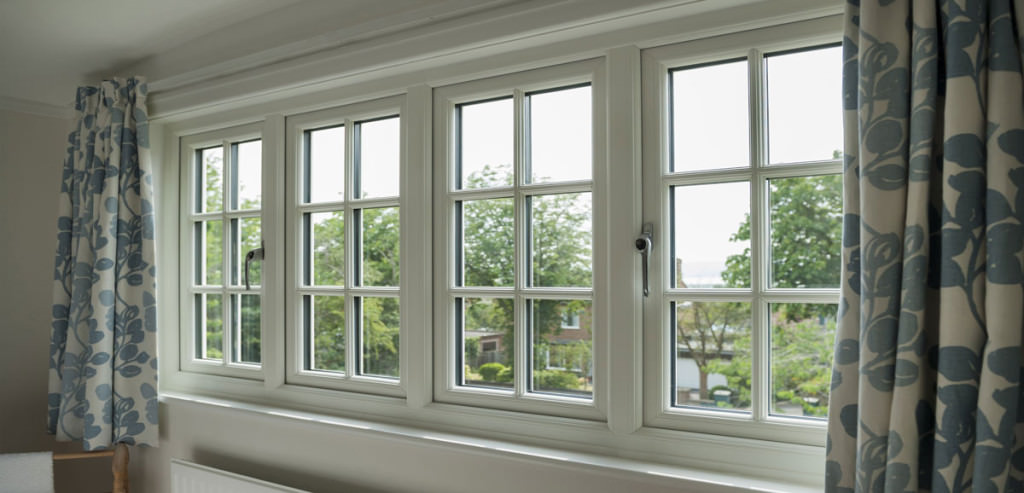 uPVC Tilt and Turn Windows
Our impressive tilt and turn windows are an excellent choice for stylish and functional Harrogate homes.
If you're looking for double glazing that enhances the functionality of your home, then you need to look no further than our Tilt and Turn Windows.
The unique tilt function that is inherent in this uPVC window design allows you to achieve lockable ventilation, which means you can increase airflow on a summer's day, without compromising on security.
These windows are therefore the ultimate choice for safety, as they can be locked in the tilt position, providing ventilation without the dangers of a wide window.
This feature also makes our Tilt and Turn Windows the perfect choice for upstairs windows, or in high rise accommodation. This is because the tilt function enables you to gain easy access to the outside of the window, and therefore easy cleaning.
To get the perfect aesthetic, we offer a wide range of furniture and hardware for your tilt and turn windows. This includes trickle vents, lockable handles and restrictors. Find what you're looking for with Select Products.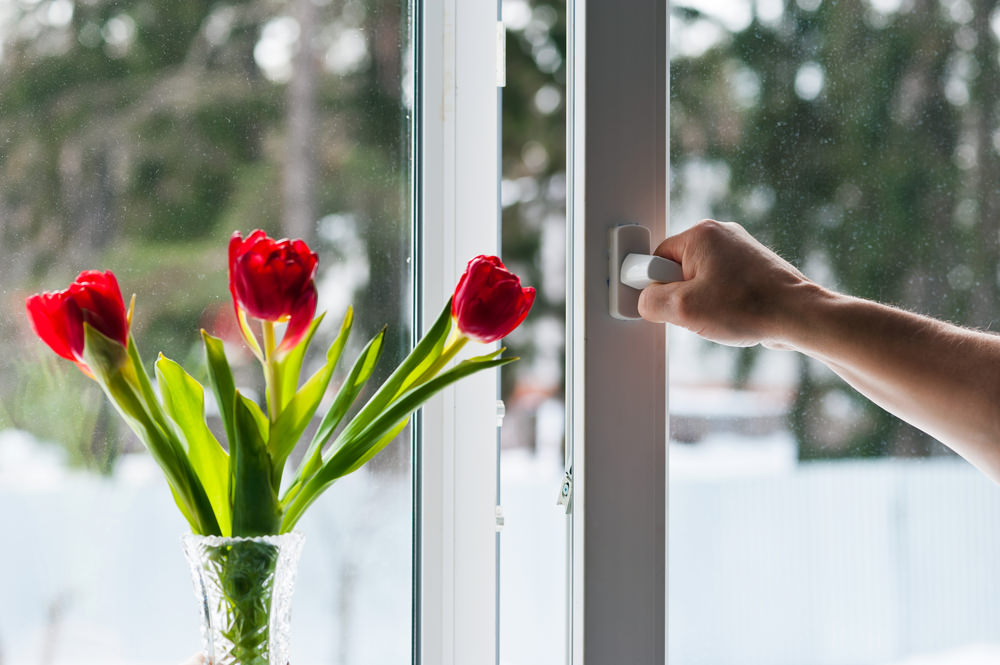 uPVC Sliding Sash Windows
Our Sliding Sash Windows are a practical way to bring a beautifully period element to both modern, and traditional homes.
Thanks to their innovative design, our Sliding Sash Windows are incredibly effective at capturing a traditional timber look, while benefiting from all the advantages of uPVC.

If you are looking to add to or enhance the traditional character of your home, then our uPVC sliding sash windows are a great option.
These are the perfect option for older properties as they maintain a traditional design.  They also benefit from energy efficiency, high security and low maintenance.
By utilising galvanised steel reinforcement, our Sliding Sash Windows not only achieve the look of timber, but they also gain its exceptional strength. They replicate the period sash design yet feature all the latest technology and innovation, making them far more secure and efficient, as well as smooth to operate.
This high level of robustness means that this design has an impressive lifespan, so you can experience high quality performance for many years.
Our uPVC sliding sash windows are available with sash horns that reflect the look of timber frames that are robust and durable, meaning there is never any painting involved.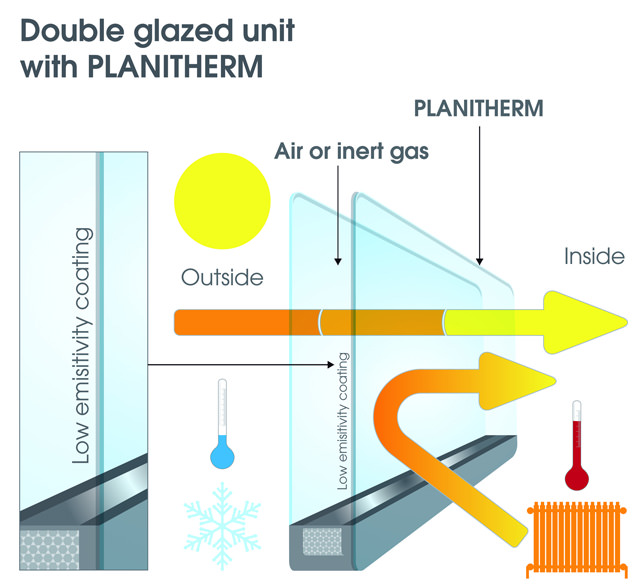 Each window comes with Low E Argon with Planitherm glass which will save you money on your heating bills by keeping more warmth inside.
For additional safety, there is the option of installing child safety restrictors, which limit the opening of the bottom sash to 120mm.
There is also the option of using obscured glass in rooms that require greater privacy.
They combine the thermal efficiency of Planitherm glass, high security locking systems and internal glazing to offer your Harrogate property exceptional levels of thermal efficiency.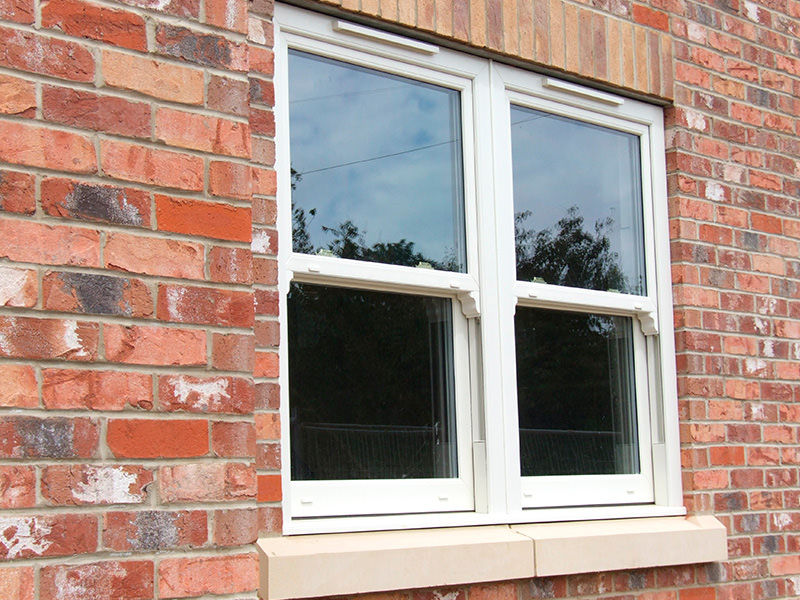 Wooden Casement Windows
If you're after double glazing that exudes authenticity, tradition and character, then our Wooden Casement Windows are the choice for you. By bringing harmony between the old and the new, our Wooden Casement Windows are a beautiful all-rounder.
Offering a choice of modern espagnolette locking and friction stays, or classic butt hinges with casement stays, you can easily bring your wooden casement windows into the modern era.  We also allow you to opt for specially engineered wood that combats warping and twisting, ensuring product longevity.
A long term guarantee also covers all of our Wooden Casement Windows from Home Pro. This means that their beautiful aesthetic and high standards of performance will continue to satisfy for an impressive number of years.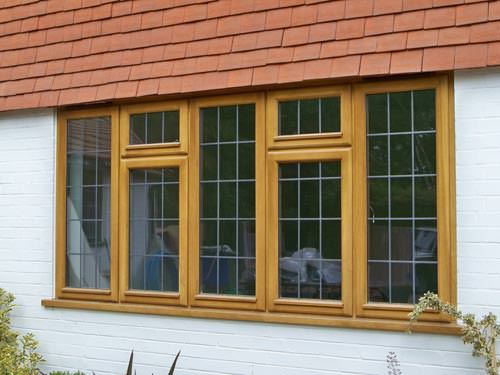 Wooden Sliding Sash Windows
Offering the best in classic double glazing design, our Wooden Sliding Sash Windows are an elegant, timeless and beautiful alternative to their uPVC counterparts. If you're looking for the full look, you can choose a pulley and weight system, or, if you're looking for a more practical option, you can opt for the more modern spiral balances.
All of our sliding sash windows are fitted with high security shootbolts and Planitherm glass, which ensures high standards of thermal efficiency and security. All our Wooden Sliding Sash Windows are guaranteed by Homepro, so Select Products can offer you more.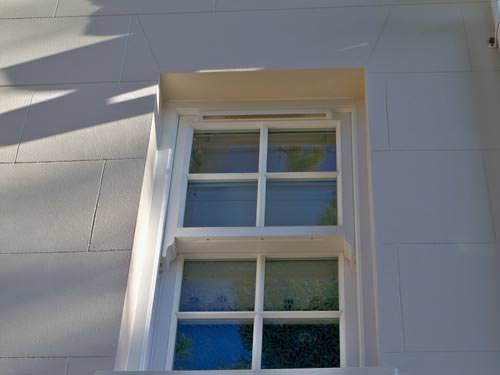 10 Year Guarantee
Our secure uPVC windows all come with a fantastic 10-year guarantee so that you know your Harrogate home improvements are designed to last. These stunning windows are precision engineered to the highest standards and are specifically created to create a cost-effective home improvement. They are low maintenance too, making them ideal for keeping your free time, free. Keep them clean, and that is all there is to it.
Our Ethos
We are committed to integrity and honesty, making us one of Harrogate's leading installers. We take a fresh approach, and our sales team will never pressurise you into buying something you don't need. We strive for perfection in every installation, working with highly trained installation teams and the very best products. You can count on us for quality and performance and excellent customer service.

Honest uPVC Window Prices Harrogate
If you are looking for uPVC window prices in Harrogate, Select Products has the perfect uPVC windows to suit your needs. Whether your home is modern or more traditional, you will find uPVC window prices to suit your budget and home.  Designed to offer the best in thermal efficiency, security and durability, our uPVC window prices practically reimburse themselves through the money you save!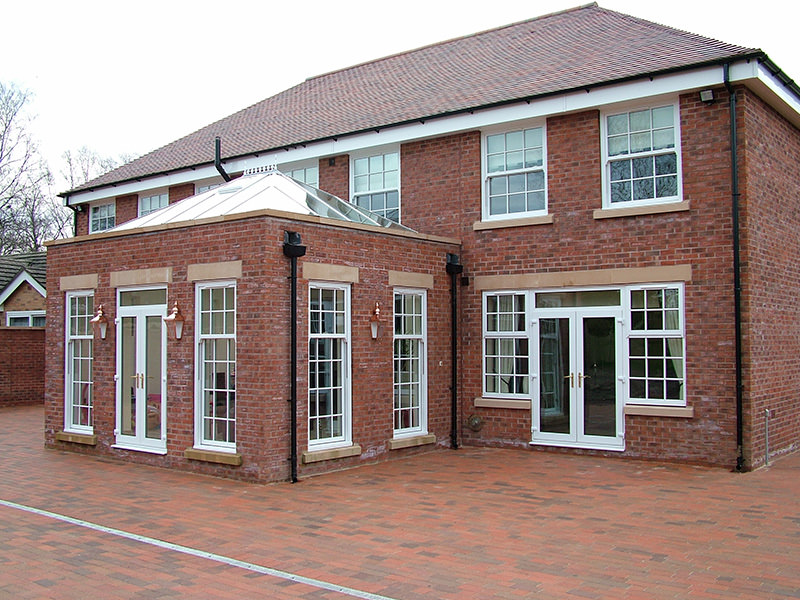 uPVC Window Prices Harrogate: Save Money On Your Heating Bill
Our uPVC windows are fabricated using state of the art Synseal profiles from their Synergy range. These profiles are designed to offer the very best in thermal efficiency. We also use only the finest Low E argon filled Planitherm glass, which is precision-engineered to retain heat inside your home. Our window prices include these high-performance materials as standard, so you can be sure that you are getting the most thermally efficient option for your money.
Our Harrogate uPVC window prices include incredible security measures as standard. Even our most cost-effective uPVC windows are innately robust and made to stand up against physical attacks.
We also offer extra security features in our uPVC window prices, such as shootbolt locks and internal glazing beads to ensure that your glass cannot be removed from its frame . With our uPVC window prices, we know you can't put a price on peace of mind.

A Range Of Styles And Colours To Suit Any Budget
At Select Products, we have a variety of uPVC window prices and styles to suit any budget and home. Our customisable uPVC windows are available in a choice of colours or tasteful woodgrain foils, and we offer decorative ornamentation that allows your uPVC windows to fit in beautifully with the rest of your home.
Watch out for some of the beautiful uPVC windows prices we offer online.
uPVC Windows Prices in Harrogate
Our uPVC windows prices are spectacular, making your Harrogate home improvements cost-effective and affordable. Get your personalised quote with our online window design tool, or book an appointment, and we will help you choose the right modern uPVC windows for you.
If you want to ask any questions or chat about our uPVC windows prices, contact our friendly team.