Front Doors Harrogate
Create a stylish and welcoming entrance to your Harrogate home with our front doors. We offer a wide range of options for your home improvements, enabling you to find the perfect combination of style and performance for your property and personal tastes. Our front doors are exceptional, and you can choose from a number of finishes to completely transform the entrance to your property.
uPVC Front Doors
One of the most cost-effective options for front doors in Harrogate is our uPVC front doors. These stylish doors are manufactured to the highest standards, coming from the SynerJy system at Synseal. There are a wide variety of panel designs to choose from as well as beautiful finishes, making these doors a fantastic choice for your home improvements.
Our uPVC doors are sure a be the perfect double glazing focal point for your Harrogate property. We offer them in a wide range of colours and styles, so you'll always get the look that you're after. Beautiful yet innovative, they won't disappoint.
Ensuring double glazing durability and resilience, all of our uPVC doors are manufactured using high-grade uPVC materials. This means that their quality and longevity is assured. Furthermore, these uPVC materials are all eco-friendly, so they'll give you the best without costing the earth.
Making use of multi-point locking systems, and an available SBD upgrade, your Harrogate home security is guaranteed by our uPVC front doors.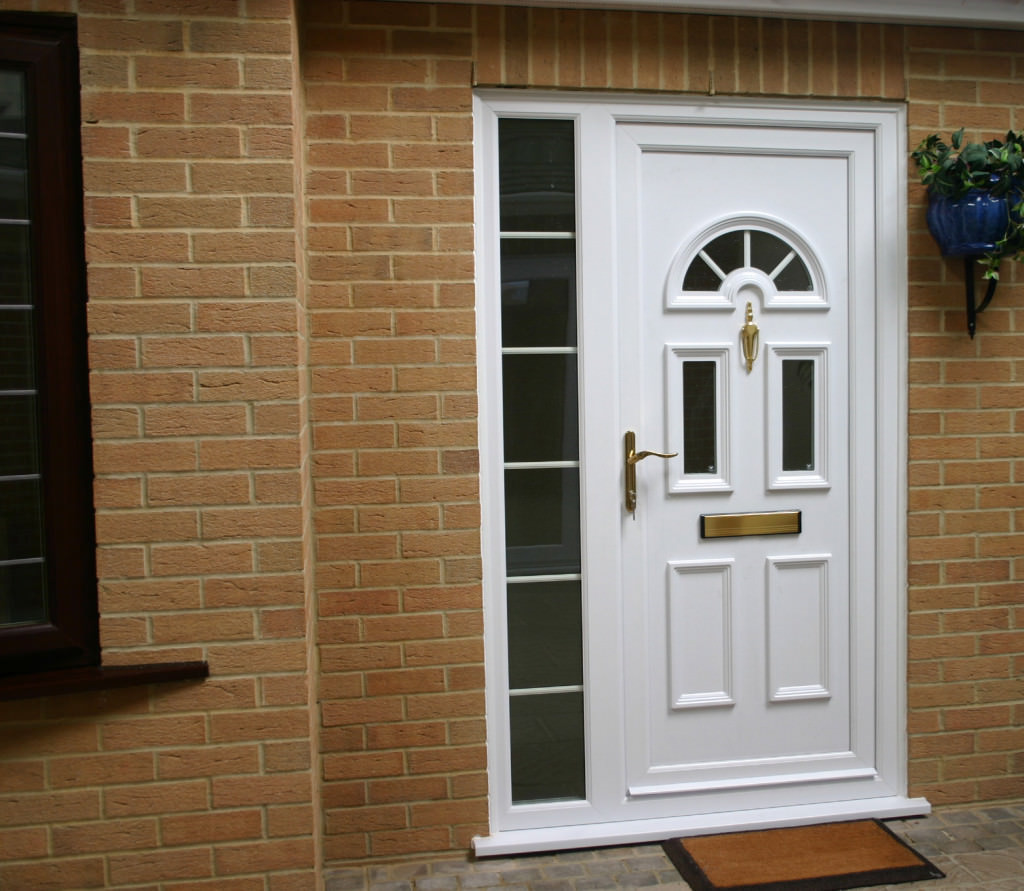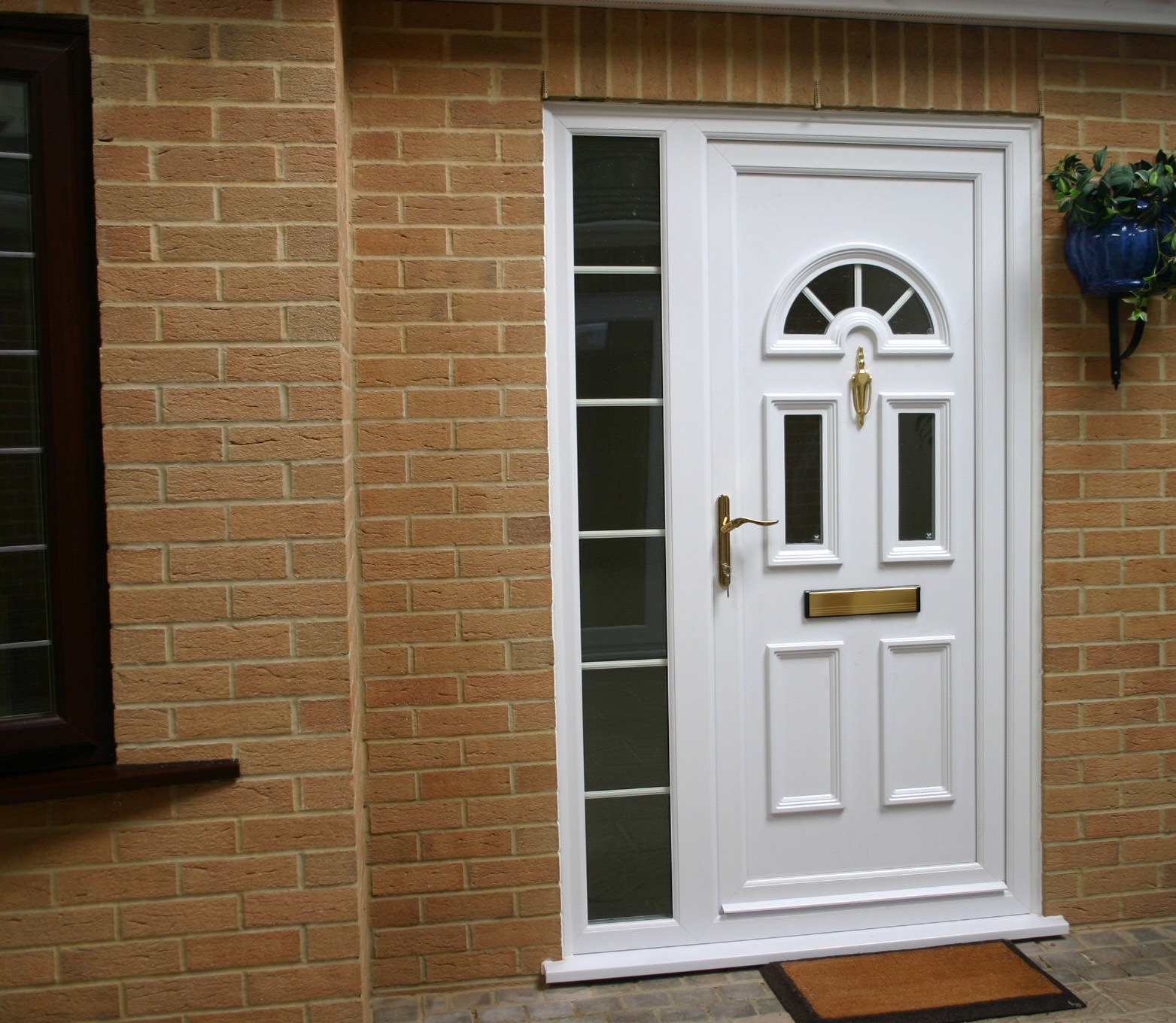 Composite Front Doors
We work with both Rockdoor and Consort to offer a range of composite front doors which will suit any property and budget. These doors come in a huge range of options for your Harrogate home, and they offer impeccable all-round performance. You can enjoy all the beauty of timber with these front doors, combined with the innovation and technology of uPVC.
Our composite front doors benefit greatly from the exceptional, and industry-leading Rockdoor design. Offering both double glazing durability and protection, composite doors are manufactured from a combination of materials, including uPVC, wood, insulating foam and glass-reinforced plastic.
We offer both traditional and modern double glazing designs for all of our composite front doors, including a range of 12 rich, beautiful and durable colours. They also feature built-in heat shield technology, which lowers the surface temperature of your composite door and prevents it from cracking or warping due to heat.
Innately strong, robust and fitted with a multi-point, shootbolt locking system, our composite front doors will stand strong against intruders, and will not let you down.  Select Products offer you the best, across the board.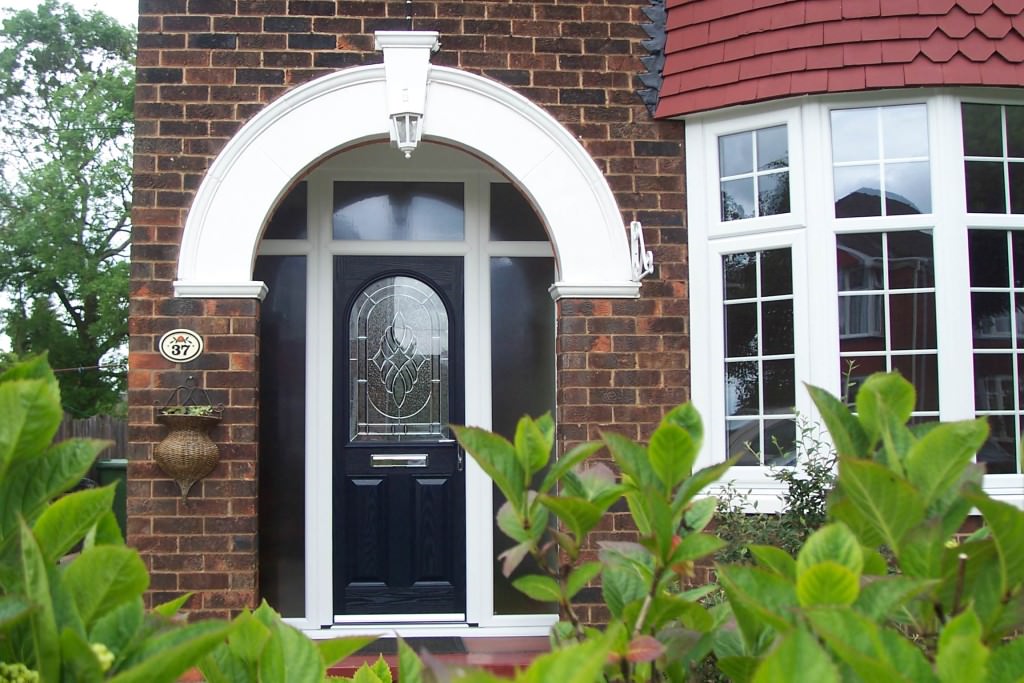 Aluminium Front Doors
One of the up and coming must-have products in double glazing is the aluminium front door. It offers incredible style and a sleek, contemporary appearance. We work with Smart Architectural Aluminium to ensure you get the best front doors in the industry. Our aluminium front doors are state of the art, offering style and incredible technological performance.
Wooden Front Doors
Our wooden front doors are a great choice for your home improvements in Harrogate. They offer charm and character, and they perform to the highest standards.
Offering a fantastic double glazing doors design, our wooden doors feature durable timber that is not only exceptionally thermally efficient and they are also innovatively designed to resist warping and twisting. Get performance that lasts, with Select Products.
These doors are superb for insulation and security, and they are crafted to the highest standards, enabling you to enjoy superior performance and low maintenance, unlike traditional timber doors.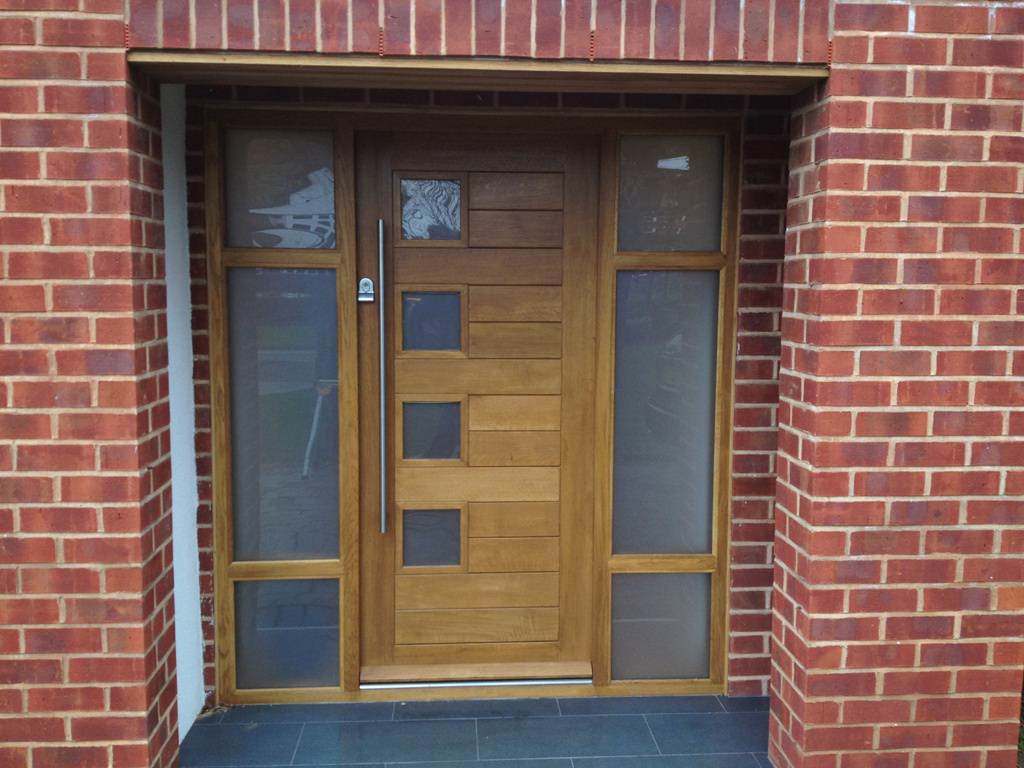 Tailored Entrances
Every front door in our vast collection comes with a range of customisation options. There are countless panel designs between them, as well as the most impressive array of finishes. You can opt for colourful aluminium doors or stained wooden doors. As well as this, you can also opt for elegant uPVC doors to complement your home and its architecture. Reflect your individuality with a stunning new front door.
Whichever front door you choose for your Harrogate home, we offer a superb variety of door furniture to complement your style and personality. You can choose from door knockers, letterboxes, handles, hinges and much more. As we provide a comprehensive array of hardware, you can create the perfect front door to suit your personality.

Energy Efficient
All of our front doors offer spectacular energy efficiency, keeping them in line with Building Regulations. So they ensure your home is weather resistant, for all weather conditions, especially the cold. Providing excellent heat retention and weatherproofing, these doors could even help to improve the EPC rating of your property, saving money on bills and making it more appealing should you ever wish to sell.
You can count on excellent protection as every door we install is tough and robust. We fit all of our front doors with the very latest locking mechanisms for ultimate security. Our front doors will give you peace of mind, keeping your home and family safe throughout the year.
Guaranteed Front Doors
All of our doors come with generous manufacturer guarantees to ensure you can be confident of their long term performance. Our front door designs are extremely low maintenance, so they only needing the occasional wipe without ever warping, rotting or fading. You will be able to enjoy many years of style and performance from your new front door. Create a welcoming entrance that is cost-effective and long-lasting.
Our Ethos
We commit to providing outstanding customer service, and our ethical and honest approach has led us to be one of the most popular double glazing installers in Yorkshire. We strive for the very best installations, offering quality and a perfect fit for all of our customers. Take a look at our reviews on Checkatrade to see what our clients truly think of our double glazing installations in Harrogate. You won't have to settle for less.

Front Doors Prices Harrogate
There are so many doors on offer when you choose Select Products for your home improvements. So when you choose Select Products, you are sure to find a price and style perfect for your property. Our front doors prices are superb and accessing them is simple too.
Visit our online door designers, book an appointment or contact us. We are here to help you find the perfect match for your Harrogate home. We are proud to offer highly competitive prices across the board. So choose Select Products and begin your journey to creating dream front doors for your Harrogate home.