uPVC Doors Harrogate
uPVC doors are an excellent choice for updating your Harrogate home. They come in a range of styles and designs, so whether you are looking for a new front door, back door or sliding door to lead out to your garden, the superb range will have something perfect.
Here at Select Products, we offer a range of high-quality uPVC doors that will suit any Harrogate property. These versatile doors are manufactured to achieve the highest standards and offer incredibly impressive all-round performance.
You are bound to find the right uPVC door in our range for your Harrogate home improvements, so read on to get inspiration and find out about the features and benefits they offer.
High Security uPVC Doors
With Select Products, you can count on high security uPVC doors. The uPVC profile is internally reinforced for additional strength, and then we fit our outstanding locking systems.
Our uPVC doors come with Master Locksmith Association approved locks fitted as standard, so you can be confident that your door will protect your home against would-be intruders.
Thermally Efficient Double Glazed Doors
Choosing uPVC doors enables you to enhance the thermal performance of your Harrogate home. The superb innovative designs of our range of uPVC doors ensure that your home is completely protected from the cold.
Our uPVC doors will work to trap heat within your property and eliminate draughts, keeping the cold outside. This will ensure that your Harrogate home stays warmer for longer, which could mean you need to use less heating and as such, save on your energy bills.
With our uPVC doors, you will be protected from the Harrogate weather and will be able to enjoy a cosy and comfortable home.
Styled to Perfection
Your new uPVC door needs to complement your Harrogate home and reflect your tastes. When you choose Select Products as your double glazing installer, you get access to a wealth of customisation options so that your uPVC door is perfect for your home.
Choose from our range of tasteful and beautiful colour finishes, or perhaps you would prefer a woodgrain foil that creates an authentic appearance.
We offer a wide range of decorative glazing to enhance the beauty of your uPVC doors, and all of our doors come with optional hardware and accessories so that you get a complete look.
Take a look at our uPVC door styles below and see which one is right for your Harrogate home.
uPVC Doors
Perfect as either front doors or back doors, our uPVC doors come in a variety of panel designs which include partially glazed, fully glazed and full panel options. You are sure to find the exact door to suit your home, whether it's contemporary or traditional, among our uPVC doors. These fantastic doors will provide your Harrogate home with a stylish and welcoming entrance.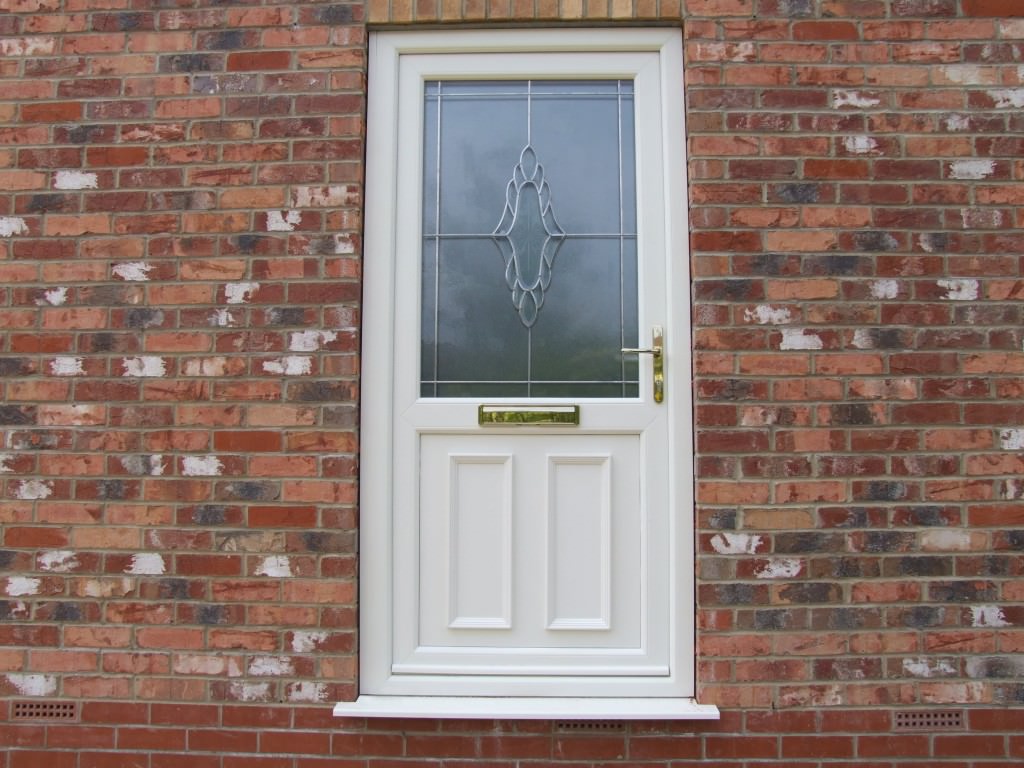 uPVC French Doors
Our outstanding French doors allow Harrogate property owners the opportunity to bring a cultural element to their home. These beautiful doors will enable you to bring space, light and practicality, without compromising on security or performance.
The most beautiful option for your garden or balcony entrance, our uPVC French doors are elegant and sophisticated. You will benefit from increased natural light, easy access to your outdoor space and a stylish feature door in your home. Our uPVC French doors are incredibly popular and will completely transform your home.
Featuring a unique double glazing design, French doors contain a flying mullion. This means that when you open your French doors, there won't be a fixture left behind, as the mullion is carried upon one of the door sashes. This leaves a wonderfully large opening, that will grant maximum accessibility.
Achieving a high standard of double glazing performance, our French doors excel in thermal efficiency, security and design.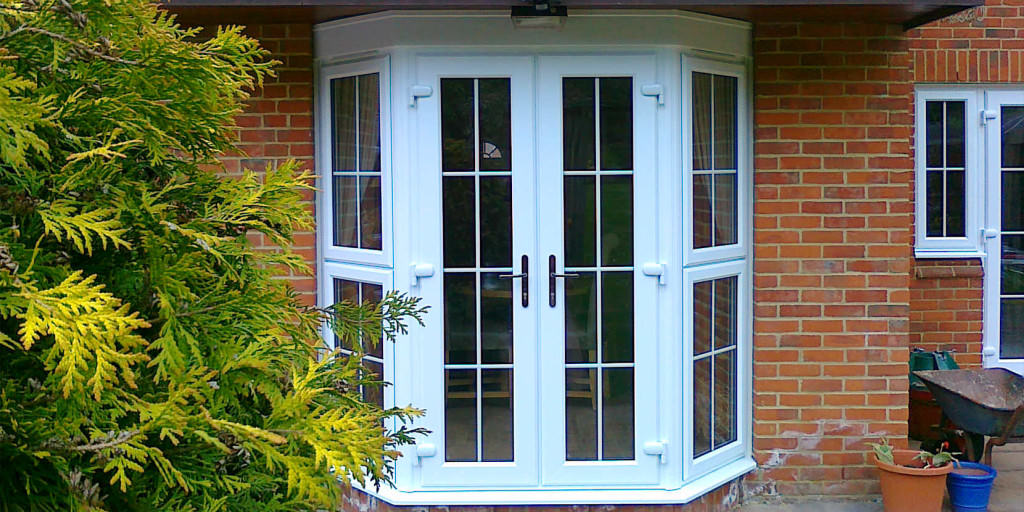 uPVC Bi-Fold Doors
For complete luxury and an entrance to your garden that will enhance your lifestyle and your home, choose a uPVC bi-fold doors. These spectacular sliding doors come in a variety of configurations to suit you and create a simply exquisite and breath-taking feature that you will enjoy for many years to come.
Bi-Fold doors are an incredibly innovative, intelligent and high-performance option for all Harrogate homeowners. Featuring a multi-leaf design, bi-fold doors enable you to enjoy a seamless connection to your garden.
This connection is achieved by their design, allowing 90% of the door aperture to fold away upon opening, and this brings an outstanding level of space, light, accessibility and practicality to your Harrogate home.
Achieving high quality across the board, our bi-fold doors feature high security locking systems, exceptional thermal efficiency and a wide range of colours and styles. You really can get your perfect double glazing, with Select Products.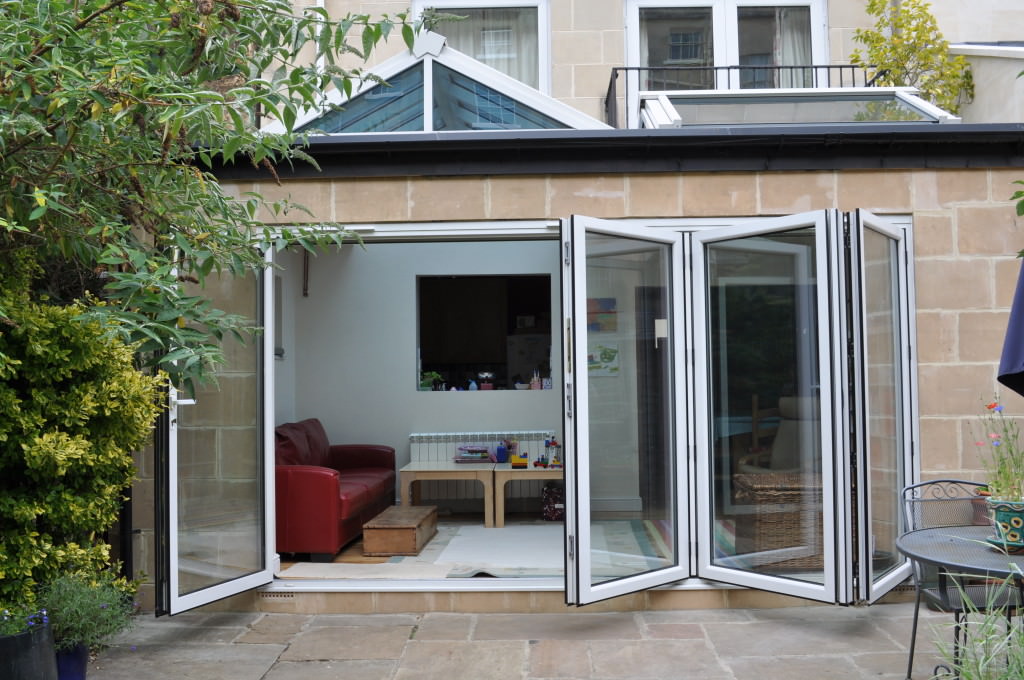 uPVC Stable Doors
Our lovely uPVC stable doors give your home a safe and secure entrance that offers easy ventilation while providing the charm that is usually associated with country cottages. These beautiful uPVC doors will create an entry to your Harrogate home that is not only practical but will enhance the character of your property.

Talk To Us About Our uPVC Doors Harrogate
Why not get in touch and discuss your uPVC door ideas for your Harrogate home improvements? Our friendly and professional team are on hand to provide you with expert advice and guidance, helping you to find the perfect uPVC doors for your home.
You can even access instant uPVC door prices with our online quoting engine. It's so simple to create your perfect door using the options available and get a competitive and cost-effective uPVC door quote in Harrogate.