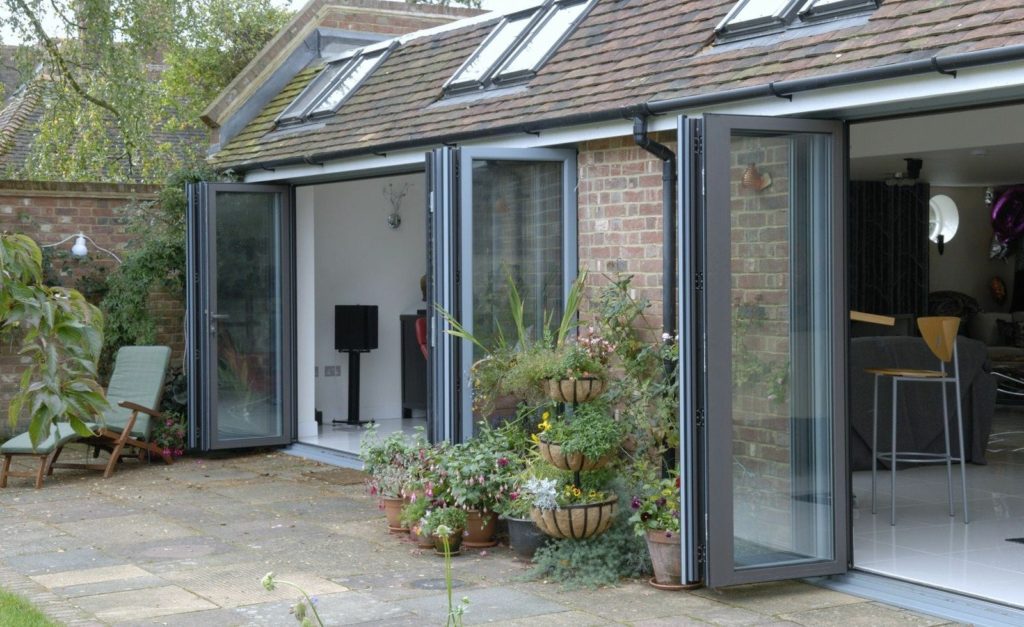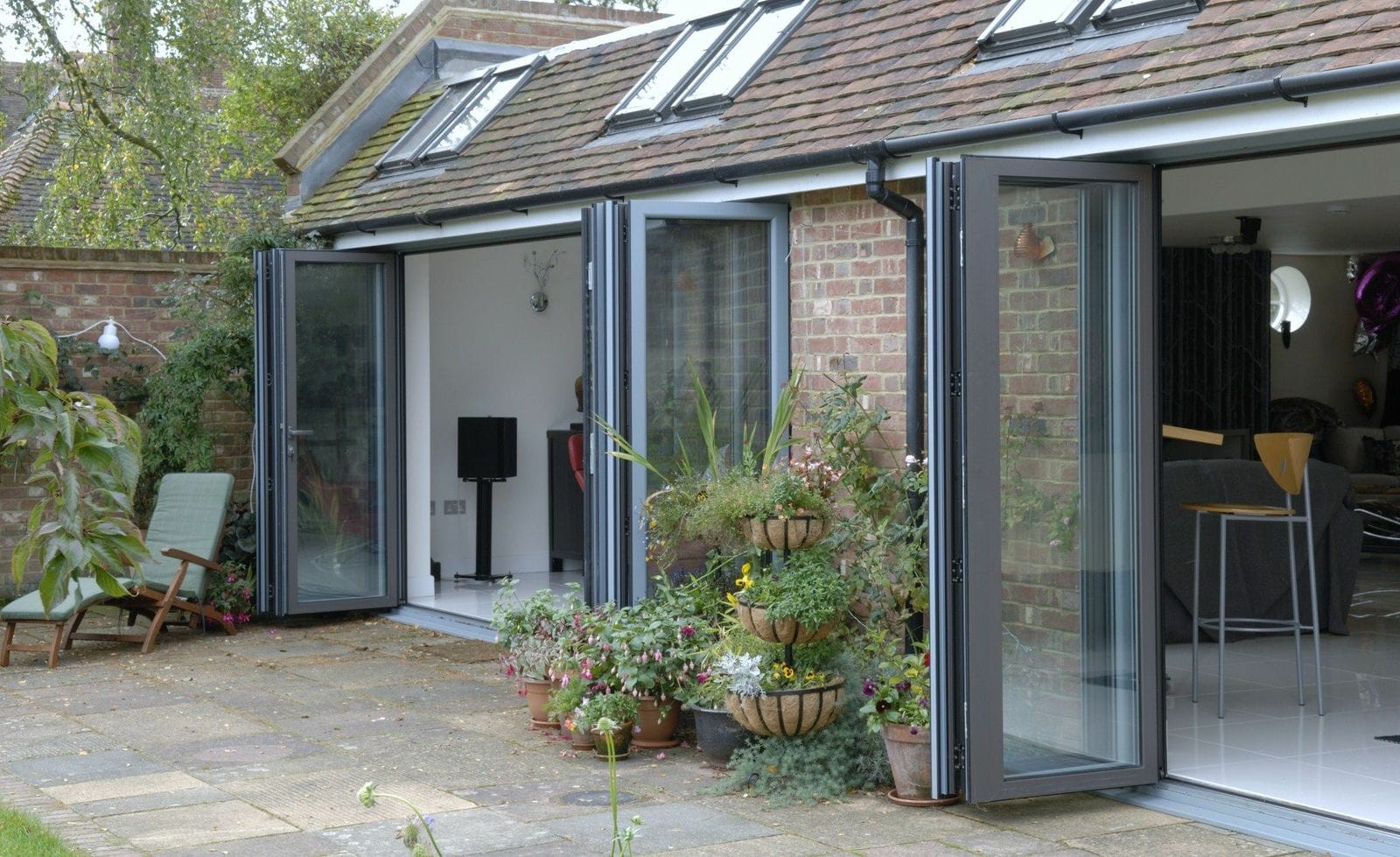 Aluminium Bifold Doors Harrogate
Aluminium bifold doors create a new centrepiece for your home in Harrogate. These designs are premium options for any living space and blur the lines between the inside and outside. That's because these doors have multiple panels, which each folds in on each other.
When that happens, the door disappears into the corner of the room, gliding away on an in-line slider. That means you can push the doors away when you want to, opening up your home to your garden and making it more accessible as well.
At Select Products, we offer bespoke aluminium bi-fold doors in Harrogate, Yorkshire and the surrounding areas. You can select designs to suit your taste with a made-to-measure design, and the choice of unique colours, finishes and hardware.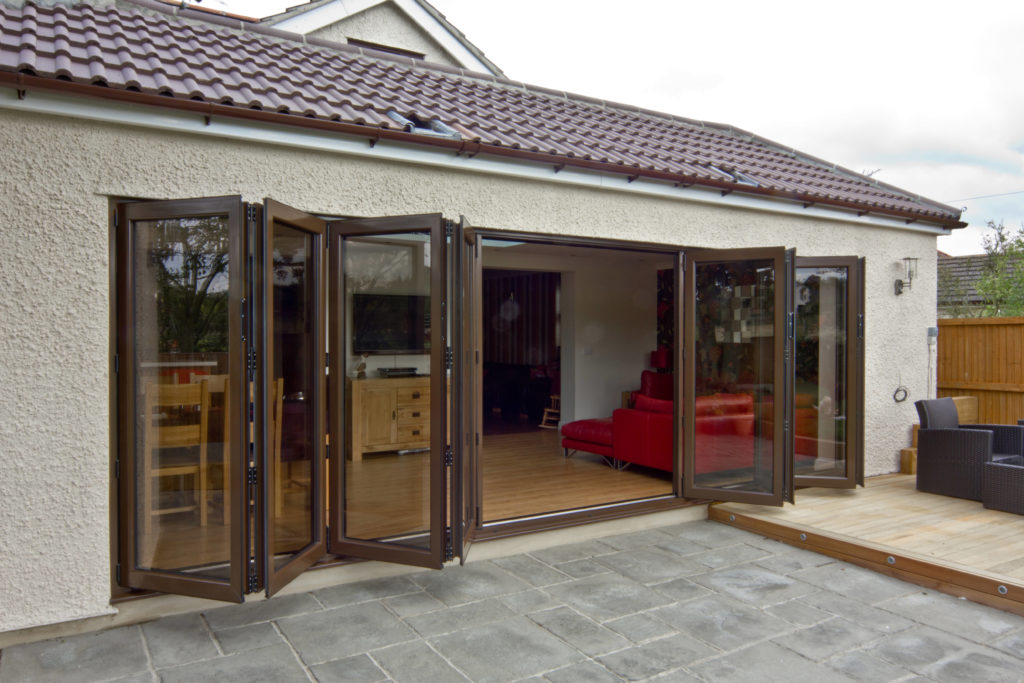 Benefits of Aluminium Bifold Doors
The design of aluminium bi-fold doors is what makes them stand out. Our doors use aluminium frames and double glazing.
Not only that, but it is fully weatherproof, meaning your doors will open your home up to nature without exposing it. Additionally, the multiple panels of double glazing can improve insulation. Not only that, but the door works on an in-line slider. That means the door is more accessible, and a low-threshold option can make your garden easy to enter even for those with mobility problems.
Durable Aluminium Bifold Doors
Aluminium bifold doors are durable options for your home. That means they can last for decades to come. Aluminium doesn't wear down over time, and it can deal with all weather conditions and even debris. Because of this, the frames won't lose their shape or their strength, and the colour will maintain its glow for years to come.
Also, with double glazing instead of single-glazed glass, you'll get more resistance. The two panes of glass give you more protection and make sure draughts and dampness don't play havoc with your Harrogate home.
Slimline Aluminium Bifold Doors
We all want to connect our homes to the outside world. Aluminium bifold doors can make your home connect with nature. These doors have incredibly slimline frames, meaning you get stunning natural views. Not only that but the full glazing section lets in more natural light than a wall of your home, which these doors have the strength and insulation to replace.
The whole design is air and water-tight, and the aluminium frame has superb insulation. Because of this, these doors can keep your home warm so you don't need to worry about using the central heating.
Secure Aluminium Bifold Doors
When you close your bifold doors, you can feel safe and secure. That's because these doors have several smart features that maintain your home's security, putting you and your family's protection first. As the doors operate on an in-line slider, the slider fastens the doors to the floor and reduces the clearance, stopping burglars from prising the door upward from underneath.
Also, the glass will have multi-point locking systems, preventing anybody from separating the glass from the aluminium frame. That means you'll have security at every hour of the day, giving you invaluable peace of mind.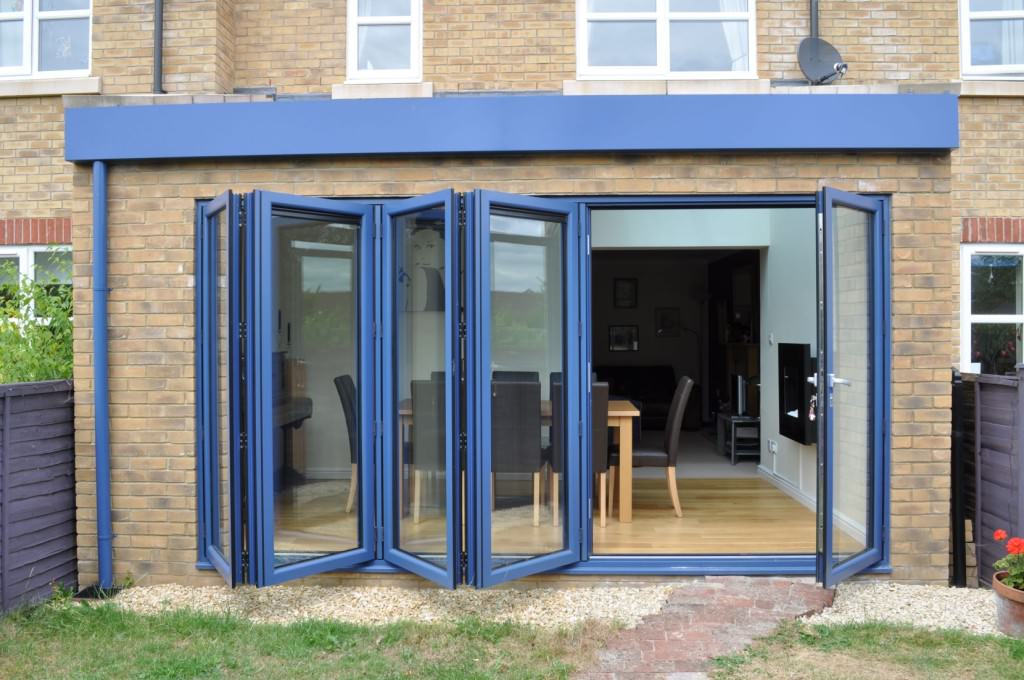 Why Choose Select Products For Your Aluminium Bifold Doors?
Select Products are proud to offer leading aluminium bifold doors to homes. Our designs are highly efficient, helping you make your living space warmer and more comfortable. Also, you'll be able to save money on energy bills every day for decades, thanks to the fully weatherproof aluminium frames.
Our designs also won't need regular maintenance, aside from cleaning the frame with a damp cloth every so often. Select offer a full installation service, and we're a FENSA-registered company. That way, we can be sure of providing a trusted service that won't disrupt your life.
Aluminium Bifold Doors Prices Harrogate
If you're interested in upgrading your living space, then talk to Select Products today! Our aluminium bifold doors are perfect for your home and can make it brighter and more welcoming too. Our designs have no compromise anywhere, and our installations are thorough as well. By working with us, you can get a leading entrance for a competitive price with ease.
At Select, we make the process of getting your doors to your home easier. Firstly, you can use our online quoting engine to pick and choose every part of your new door. Using this tool, you can select custom colours, additional hardware and woodgrain finishes. Once you have the options you'd like, we can provide a quote straight away.
If you'd like to find out more, get in touch with us by calling our team on 0113 257 8933!