High Quality Double Glazing in Ilkley
Looking for Ilkley double glazing? Select Products has a quality range of double glazed windows, doors and conservatories that are suitable for any type of property in Ilkley and any size of budget. Whether you are looking for uPVC, aluminium or traditional timber, we have the products to cater for you.
If you are looking for a reputable installer then our local trusted company is proud to offer our wide scope of services. Our master craftsmen, premium quality products and excellent customer service have made us the leading double glazing supplier and installer in Yorkshire.
Our family run business has many years experience within the industry and having installed quality double glazing to many satisfied customers in Ilkley, we have an excellent reputation. It is something that we are immensely proud of and something that we always strive to improve.
Double Glazing Perfectly Suited to Your Ilkley Home
Double glazing comes in so many styles and designs that choosing the perfect match for your Ilkley home can be tough! Here at Select Products, we want to help our customers find the exact double glazing products that suit their Ilkley homes and reflect their tastes.
There are so many double glazing options available in our range, we have only given you a brief overview of what we offer here, but our advisors are happy to tell you more.
Read through our handy guide to the options available for your home improvements for inspiration and find the right double glazing for your property.
Double Glazed Windows, Ilkley
Double glazing for your home comes in many forms, and one of the most popular Ilkley home improvements is double glazed windows.
Select Products are proud to offer a superb range of double glazed windows, in fact, our selection is unrivalled in variety and quality.
You have so many options available to you, we could never detail them all here, but some of the benefits and features of double glazing are similar in all our double glazed windows.
Every window in our range is energy efficient, meeting the Windows Energy Rating of at least C and in some cases, it can be as high as A+, meaning that your home will be kept warm on cold days and your heat loss is minimised by our double glazed windows.
They are also fantastically secure, as every double glazed window we offer is fitted with high security locking systems that will protect your Ilkley property. Our locking mechanisms are state of the art and make our complete double glazing range almost impossible to break into.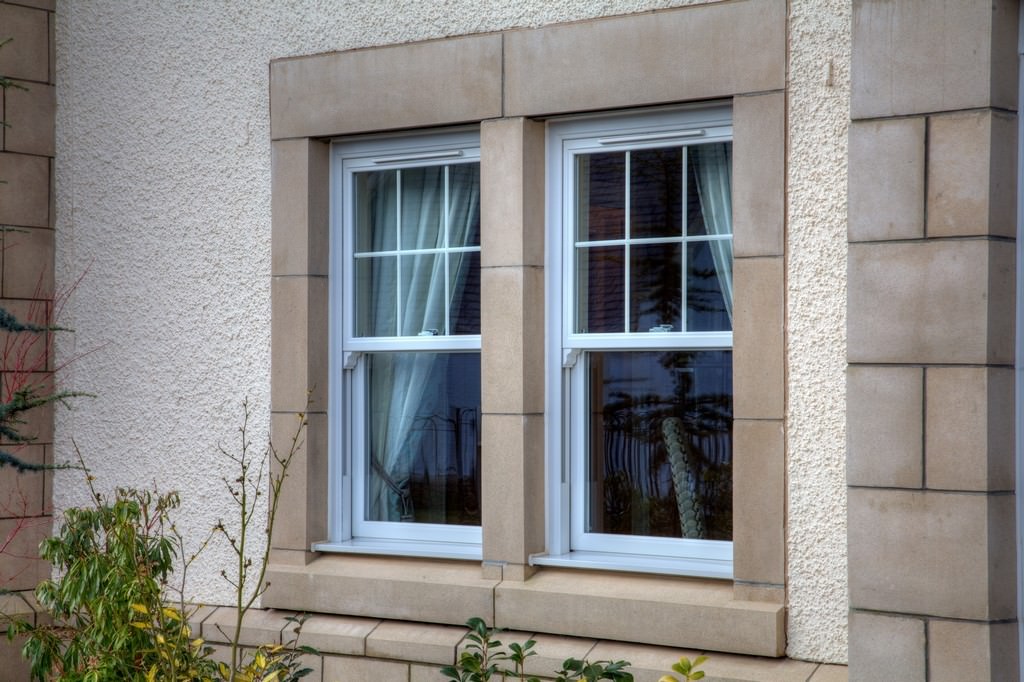 You can choose the perfect double glazing for your Ilkley home from our extensive options. Not only do our windows come in a variety of materials, but they are also available in a wide range of styles, from timeless casement windows, to traditional sash windows and even modern tilt and turn windows.
Each style of double glazed window can then be tailored to your tastes. Our windows can come in a variety of finishes to complement your home, and we also offer a great range of glazing options, hardware and accessories, enabling you to find double glazing that is exactly what you want.
Take a look at our windows pages linked below and find the perfect option for you. We have double glazing to suit every budget, from our standard windows through to our premium options.
Double Glazed Doors, Ilkley
No double glazing range would be complete without a brilliant variety of double glazed doors. You can choose from front doors, back doors and sliding doors for your Ilkley home. The variety of styles and designs is endless and all of them, much like our double glazed windows can be tailored to reflect your tastes and complement your home.
Whether you are looking for an entrance to your garden that creates a seamless link between living spaces, an opening onto your balcony that is stylish and elegant or a front door that welcomes your guests, we have the perfect solution for your Ilkley property.
Our double glazed doors offer superior security performance, and some can even be upgraded to achieve Secured by Design accreditation, the police preferred specification for secure double glazing.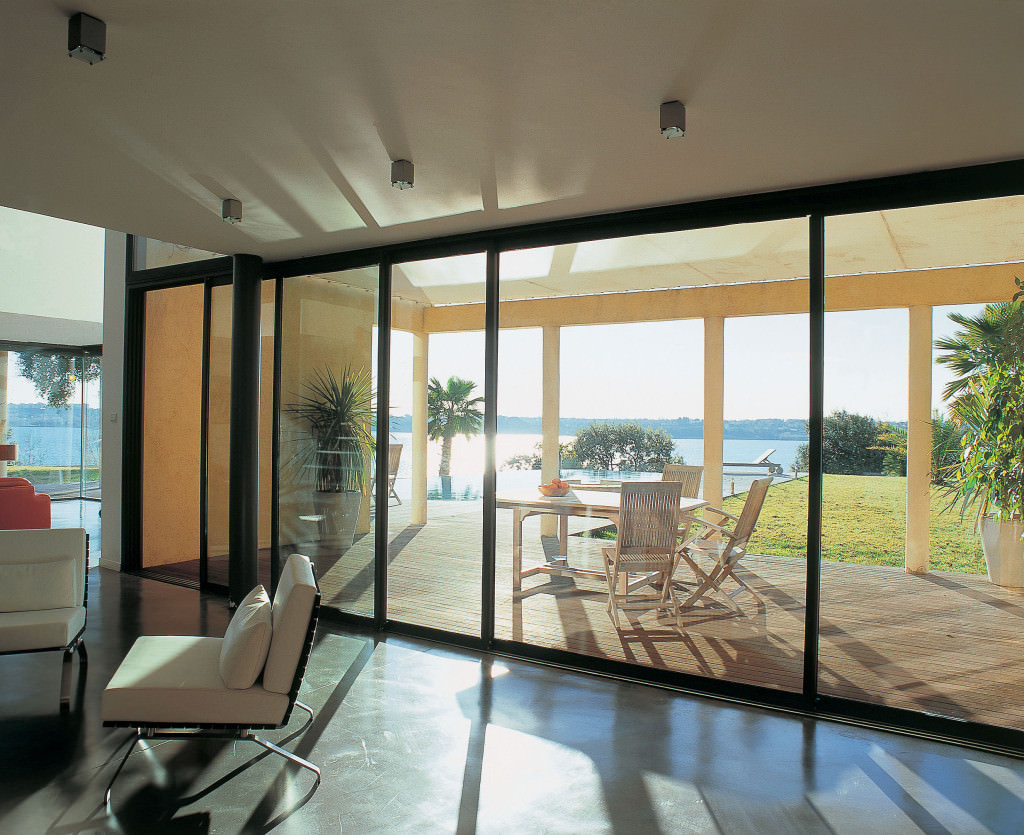 Every double glazed door in our range will protect your home from the elements, keeping you warm and dry on even the coldest and wettest of days. The thermal performance of our double glazed doors varies, but every door achieves the standards specified in the Building Regulations.
We have premium ranges, and standard ranges of double glazed doors, so you can find the right prices for your Ilkley home improvements without ever losing out on quality and performance.
Our options include:
Double Glazing with Select Products, Ilkley
Get first-class double glazing when you choose Select Products. We have a fantastic reputation having helped many customers from Ilkley get quality double glazing for their homes. Contact us today to see how we could help you.
We have many years experience within the double glazing industry. Our team of fully qualified fitters and builders will provide you with an expert and professional installation service, completing all project promptly and efficiently
We work to meticulous details to ensure each product is precision engineered exactly to your requirements. This ensures that our products have a snug fit to provide a superb finish and long lasting quality of functionality.
Whether you are looking for casement windows, composite doors or conservatories, we are confident we can provide you with the perfect double glazing in Ilkley. Enhance your home, add value to your property and enjoy the many benefits.
Secure Property Protection
Our windows and doors are highly secure and are available with high performance multi-point locking mechanisms. Our products are designed to be resilient to forced entry by design. They resistant to sudden impact and leverage.
Our whole double glazing range is secured by high security, multi-point shootbolt locking systems. These systems comprise steel shootbolts and mushroom headed shootbolts, which ensure an exceptionally high level of security for your Ilkley property.
Your home's security is important which is why all our products come with high security handles and hinges for enhanced protection. Enjoy the peace of mind of knowing that your family and home is well protected.
Thermally Efficient Double Glazing, Ilkley
Thanks to Planitherm's innovative glass design, every product in our double glazing selection can reach an outstanding energy rating of A+. This allows you to retain more heat in your Ilkley property, and save money on your energy bills.
Our double glazing products our innovatively designed to withstand anything that the unpredictable British weather has to offer. Testing standards for weatherproofing have been exceeded, eliminating water ingress and cold draughts.
Quality Double Glazing in Ilkley From Select Products
With every double glazing installation in Ilkley you can rest assured of fully registered accreditations.
FENSA Registered: For greater protection when purchasing double glazing.
BFRC

  Accredited: The BFRC is the 

UK's National system for Energy Efficient Windows.

High Insulation: Our double glazing will also come with a spacer 2DB noise reduction system as well as warm edge technology which allows you to save money on your heating bills.
Insurance Backed Guarantee: We offer HomePro insurance backed guarantees.
Fair Trades Registered
Planitherm Installer: Our Low E glazing is highly efficient.
High Security: Our Synerjy fourth generation profiles are highly secure with a choice of advanced locking systems available.
With years of experience in installing energy efficient double glazing you can choose with confidence.
Double Glazing Prices in Ilkley
Browse through our attractive collection on our website and get instant online prices for your favourite designs, courtesy of our amazing online double glazing pricing system. Select Products has made it easy to calculate your online price, simply enter your double glazing measurements into our system and receive a unique cost within a matter of minutes.
Our online quote engine features the very latest styles and designs, so you are sure to find the perfect double glazing for your home. You can easily access our online quoting engine to browse over 70 of our top quality window choices. All of which are available with aesthetically pleasing choices of colours and finishes, offering elegance and sophistication to your home.
Here at Select Products, our established family run business prides itself on providing high quality double glazing and exceptional workmanship at competitive prices. Contact us today on:  0113 257 8933 where our friendly team await your call.