Composite Doors in Ilkley
Composite doors are the perfect way to create a welcoming entrance to your Ilkley home. They are simply stunning and will give you a luxury entrance which looks amazing and will continue to do so for many years to come. Composite doors are a superb alternative to timber, offering all the beauty of wood, yet they feature the latest developments in double glazing and they require very little upkeep.
Industry-leading Composite Doors
The Rockdoor collection of composite doors comes in a vast range of options, ensuring there is something for everyone. These incredible doors are high performance and high quality, offering incredible levels of insulation and security. These stunning doors will be tailored to your specifications too, enabling you to create the perfect option for your front door.
Our composite door collection is completed by our spectacular range of Consort front doors. Precision engineered, these doors excel in every way, and will transform your Ilkley property. The exquisite designs and stunning finish is complemented by impeccable security and outstanding thermal performance that can't be beaten.
Insulate Your Home
These doors are incredible when it comes to insulation, offering performance up to six times greater than timber alone. These spectacular doors will keep the cold outside, trap heat within your home and help you to enjoy a quieter living space. You will be able to relax in comfort when you choose composite doors for your home improvements.
Retaining heat inside your home for longer will mean you are turning on your radiators less often- saving you money on your energy bills during the colder months. This isn't just a bonus for you, by using your heating less you will be reducing your home's carbon footprint which is great for the environment.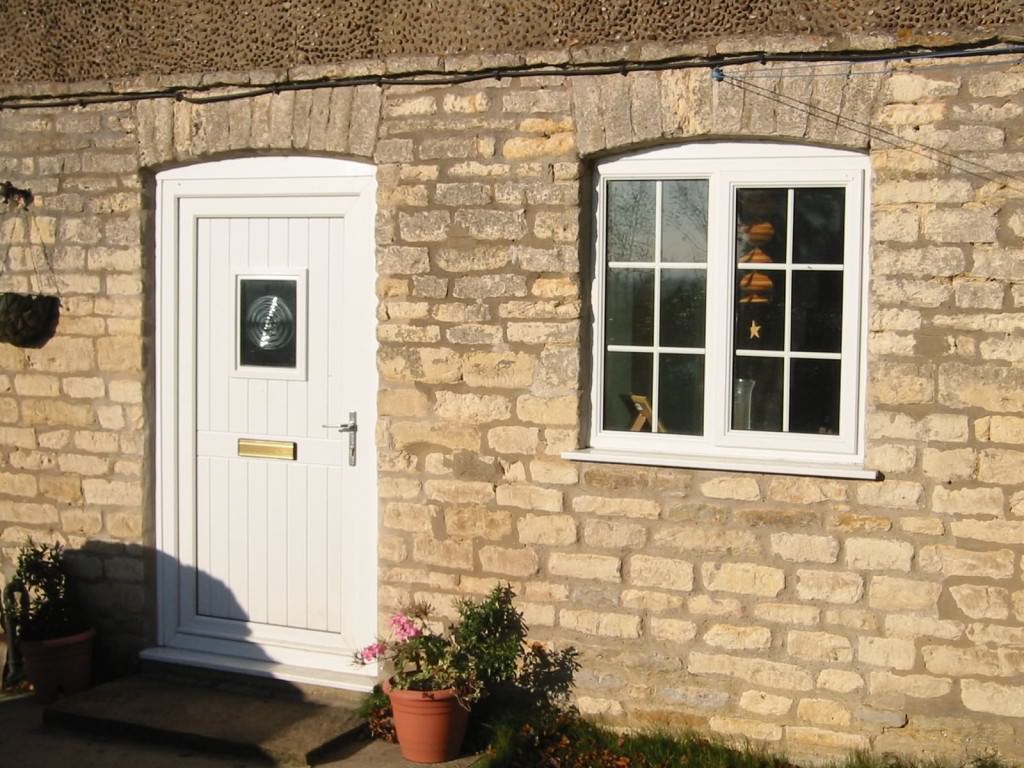 Composite Doors in Ilkley
Beautiful composite doors offering so much choice for your Ilkley home improvements.
Ultimate Rockdoors
The Ultimate collection of composite doors from Rockdoor is incredible. You will be given 24 different door designs and styles to choose from, ensuring that any property can be catered for. You are even given a vast range of door furniture to choose from such as letterboxes and doorknockers. These double glazed doors feature carbon fibre reinforced frames and German locking systems for exceptional security.
Elite Rockdoors
Our Elite range of Rockdoor composite doors is superb for providing a combination of choice, performance and affordability. Coming in fewer designs than the Ultimate collection, these doors are still available in the standard option of 12 colours that Rockdoor provide. They are C rated for energy efficiency, and they are super secure too.
Select Rockdoors
Our collection of Rockdoor entrances also includes the Select collection. These doors offer a limited choice of six door designs, however, they also provide excellent value for money, making composite doors an affordable option for almost any budget. The Select collection meets the standards of Building Regulations and is tough and durable.
Consort Composite Doors
The Consort range of composite doors is superb, offering a wealth of options, all of which can be tailored to you. They feature a range of qualities to ensure they are practical and accessible, so you can be confident they offer ultimate security. These front doors are stylish and high performance, offering a luxury option for your home improvements.

10 Year Guarantee
Our incredible composite doors in Ilkley are built to last, and so you will get many years of outstanding service from them. To ensure you can have complete confidence in the quality they offer, our doors come with a 10-year manufacturer's guarantee. These stunning doors are low maintenance and long-lasting, ideal for cost-effective home improvements.
Our Ethos
At Select Products, we are committed to providing our Ilkley customers with honesty and integrity, never pushing you into buying any double glazing you don't want or need. We will help you make informed decisions on your home improvements, allowing you all the time you need to choose the right options for your property. Our team are professionals, simply providing outstanding double glazing installations that meet your needs.
Composite Doors Prices Ilkley
At Select Products, we offer a wide range of composite doors prices to our Ilkley customers, because we offer so many different options. You are sure to find the ideal match for your home improvements budget in our collection.
Take a look at our online door design tools where you can create your perfect composite doors and find out the costs with no obligation. You can also get in touch with our friendly team, who will be more than happy to help.