Double Glazed Windows, Batley
24th June 2016 Comments

Here at Select Products, we're proud to offer a standard of double glazed windows that will leave you smiling ear to ear and can guarantee that the standard of security, thermal efficiency, aesthetic and design will be of great benefit to you, and your Batley property.
In order to ensure our double glazed windows are the perfect fit, we offer a wide range of styles and designs. These include Casement Windows, Tilt and Turn Windows, Sliding Sash Windows, Wooden Casement Windows and Wooden Sliding Sash Windows.
High-Quality Double Glazed Windows Batley
We understand that fantastic double glazed windows are only as good as their fitting. Our FENSA accreditation guarantees that as a company we are constantly vetted and monitored and that any double glazed windows from us will be fitted to the highest standards available.
In order to ensure you can start enjoying your double glazed windows as quickly, and easily as possible, we offer to take the reins on the whole process. This means that throughout the whole double glazed windows installation process, we sort out any costs, any paperwork and any problems.
We're also in complete compliance with government regulations, which means we are a trusted and legitimate double glazed windows source for your Batley property. We only offer the highest quality products and the highest quality service, at Select Products.
Double Glazed Windows to Secure Your Batley Home
Double glazed windows, when done right, are more than just an attractive addition to your Batley property. To guarantee an impressive level of security, we fit all of our double glazed windows with high security, shootbolt locking systems.
These locks effortlessly combine steel shootbolts and mushroom-headed steel cams and will keep you, your family and your Batley property safe. We also cover all of our double glazed with a 10-year guarantee, which means that we've not only got your covered, we've got your covered for the long run.
The locks that guarantee your Batley home security are endorsed by the Master Locksmith Association, which means that the installation of the locks will be completed by a locksmith that has an exam based qualification from the MSA. Rest with the peace of mind that a trusted service can bring, with Select Products.
Keep Warm, with our Double Glazed Windows
Our double glazed windows offer a standard of thermal efficiency that will greatly improve the heat retention of your home. This is achieved by using Planitherm glass throughout our range, which excels in design, performance and durability.
Our double glazed windows achieve an outstanding Window Energy Rating of B-A+, which means that when you put the heating on, your Batley property will not only get warmer, it will stay warmer for longer periods of time. Our standard of quality will save you money on your heating bills, and reduce your carbon footprint!
Double Glazed Windows Styles
Casement Windows
A simple, popular and practical design, our Casement Windows have proved themselves to be very popular throughout the Batley area, and we're sure you'll see why once you see how fantastic they are.
Benefiting from Synseal's Synergy range, our Casement Windows excel across the board. You'll benefit from the fantastic design, unbeatable service and satisfaction all round. We don't offer you the average standard of double glazed windows, we offer you more.
Our Casement Windows effortlessly combine double glazing security and double glazed windows thermal efficiency, by utilising Planitherm glass and high security locking systems, our Casement Windows will protect you against both the cold and any would-be intruders in the Batley area.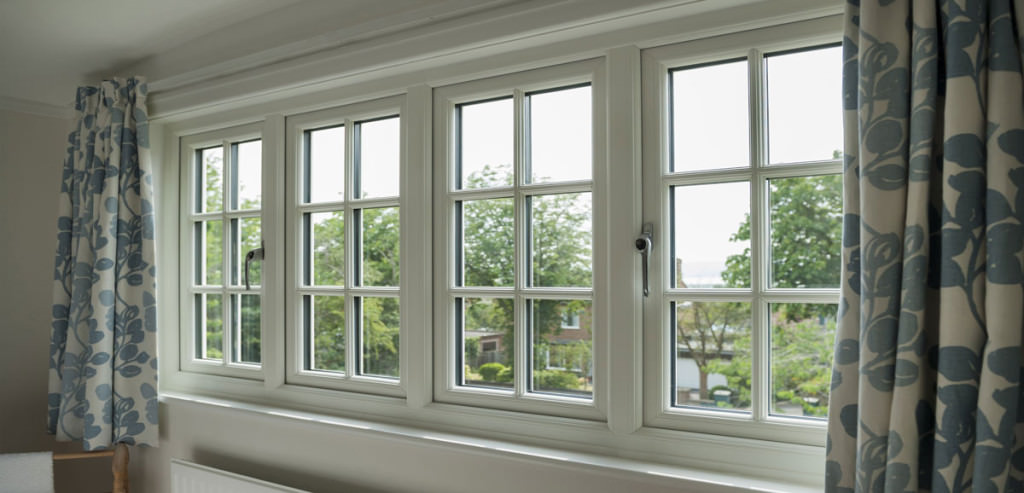 Tilt and Turn Windows
If you're looking for double glazed windows that enhance the functionality of your Batley home, then you need to look no further than our Tilt and Turn Windows. The unique tilt function that is inherent in this uPVC window design allows you to achieve lockable ventilation, which means you can increase airflow on a summer's day, without compromising on security.
This feature also makes our Tilt and Turn Windows the perfect choice for upstairs windows, or in high rise Batley accommodation. This is because the tilt function enables you to gain easy access the outside of the window, and therefore easy cleaning.
In order to get the perfect double glazing aesthetic, we offer a wide range of furniture and hardware for your tilt and turn windows. This includes trickle vents, lockable handles and restrictors. Get exactly what you want, with Select Products.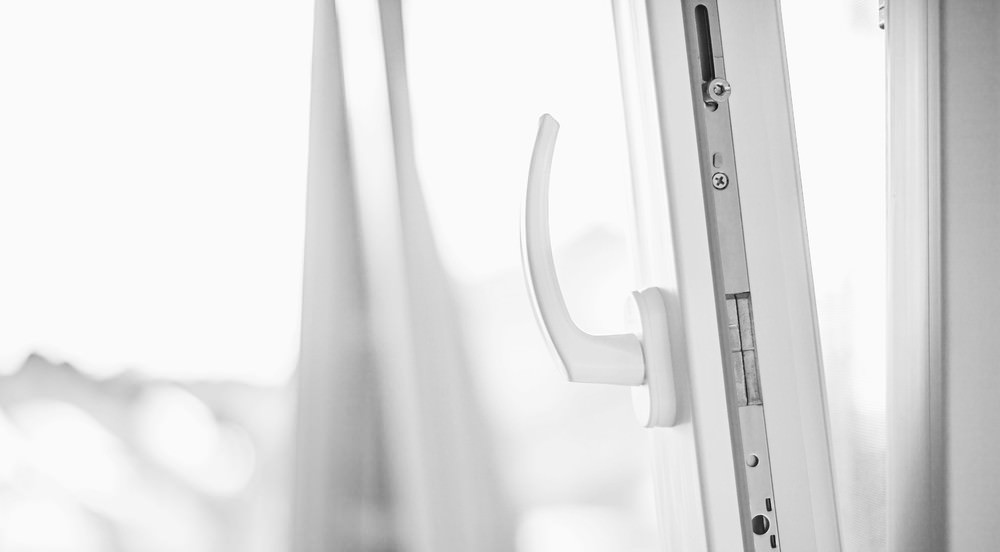 Sliding Sash Windows
Our Sliding Sash Windows are a practical way to bring a beautifully period element to both modern, or traditional Batley homes. Thanks to their innovative double glazed windows design, our Sliding Sash Windows are incredibly effective at capturing a traditional timber look, whilst benefiting from all the advantages of uPVC.
By utilising galvanised steel reinforcement, our Sliding Sash Windows not only achieve the look of timber, they also achieve its exceptional strength. This high level of robustness means that this double glazed windows design has an impressive lifespan, and will continue to grace your Batley home for many years to come.
They combine the thermal efficiency of Planitherm glass, high security locking systems and internal glazing to offer your Batley property exceptional levels of thermal efficiency, security and durability. Enjoy the old and the new, with Select Products.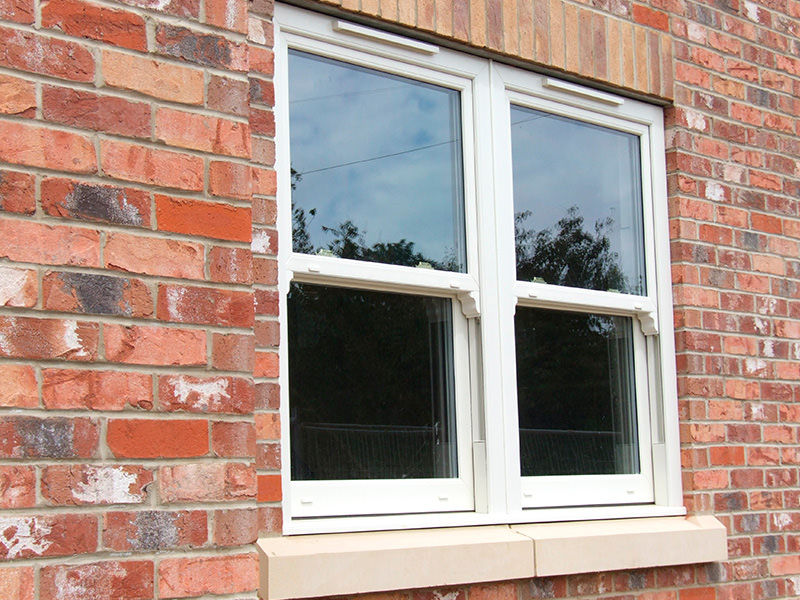 Wooden Casement Windows
If you're after double glazed windows that exude double glazing authenticity, tradition and character, then our Wooden Casement Windows are the choice for you. By bringing harmony between the old and the new, our Wooden Casement Windows are a beautiful all-rounder.
Offering a choice of modern espagnolette locking and friction stays, or classic butt hinges with casement stays, you can easily bring your wooden casement windows into the modern era. We also allow you to opt for specially engineered wood that combats warping and twisting, ensuring product longevity.
All of our Wooden Casement Windows are also covered by a long-term guarantee from Home Pro. This means that their beautiful aesthetic, and high standards of performance, will continue to satisfy for an impressive number of years.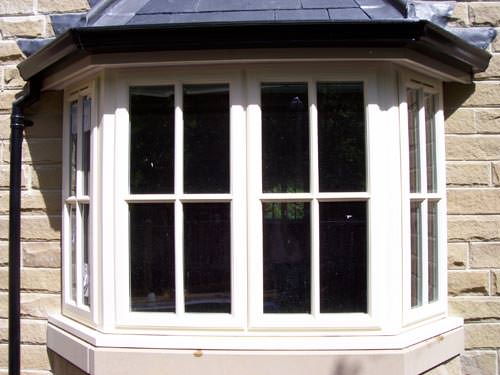 Wooden Sliding Sash Windows
Offering the best in classic double glazed windows design, our Wooden Sliding Sash Windows are an elegant, classic and beautiful alternative to their uPVC counterparts. If you're looking for the full look, you can choose a pulley and weight system, or, if you're looking for a more practical option, you can opt for the more modern spiral balances.
All of our sliding sash windows are fitted with high security shootbolts and Planitherm glass, which ensures exceptional standards of thermal efficiency and security. We also accompany all of our Wooden Sliding Sash Windows with a guarantee from Home Pro. Simply put, Select Products offer you more.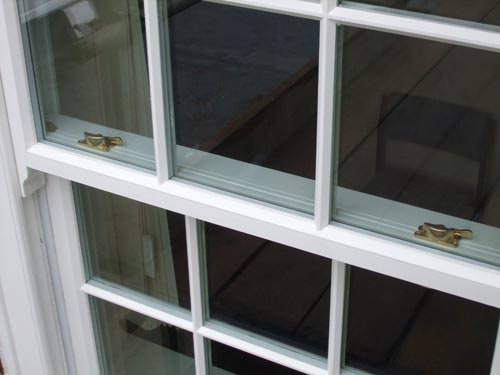 Double Glazed Windows Prices
Found your perfect double glazed windows? Don't hesitate to visit us today and get a free, instant and no-obligation online quote. It's never been easier to outfit your Batley home with double glazed windows that offer complete satisfaction.
Alternatively, if you feel you need more information, you can get in touch with us via our online enquiry form. One of our friendly team will always be on hand to help you with any enquiries you may have, and we'll always make sure you come first, at Select Products.