Improving Your Home's Energy Efficiency
18th April 2018 Comments

Improving Your Home's Energy Efficiency
In these Eco-conscious times, many of us are looking to improve our homes energy efficiency. Improving your home's energy efficiency will not only be helpful to the environment but be beneficial to your wallet too. Save energy and save money.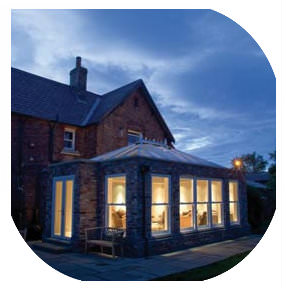 Now that the summer months have drawn to a close, we grudgingly welcome back autumn. Now is the time to start making improvements to your home, in preparation for the cold upcoming months.
The most expensive time of year for our energy bills, we find ourselves indulging in the warmth of our radiators in a bid to keep warm.
Energy Efficient Windows
If your home is not energy efficient then precious heat energy will escape from your home, polluting the environment and leaving you with a hefty energy bill.
How old are your windows? Replacing old units with energy saving windows will help insulate your home, allowing you to keep the warm air inside where it belongs.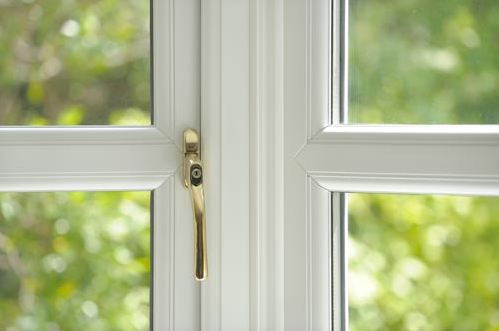 Home owners who are planning on selling their property this autumn are being urged to 'go green.'
Research has revealed that by improving your home's energy efficiency, you also improve the value of your property too.
Double glazed windows and doors are very attractive to potential buyers, they want to know that the property they are buying will keep them safe, warm and secure.
Improving your home's energy efficiency need not cost a fortune. Replacing your windows and doors is an affordable home improvement which also serves as a great investment towards your future.
Planitherm Glass
The most energy-efficient window glass available, Planitherm uses advanced glass coatings to retain warmth and capture free energy from the sun.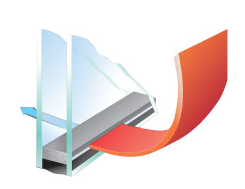 Homes with Planitherm glass are considerably warmer and find that their energy bills are lower too.
When it comes to purchasing your double glazing, specify Planitherm to your installer in order to benefit from this energy saving glass.
Not all installers supply this type of glass so make sure you choose a trusted Planitherm installer.
Why is Planitherm so special?
Planitherm glass uses a special coating which reflects heat from domestic sources straight back into your property.
Planitherm windows prevent valuable heat from escaping through your windows.
This innovative coating also captures free heat and light from the sun, warming your room and contributing towards your homes energy efficiency.