How to Save Money on Energy Bills
4th February 2022 Comments

At Select Products, we believe that you should not have to pay extortionate money on your energy bills. This is because we have a plethora of methods that ensure you don't need to. Not only that but saving energy means you can protect the environment as well. Read on to find out how we can improve your Leeds home.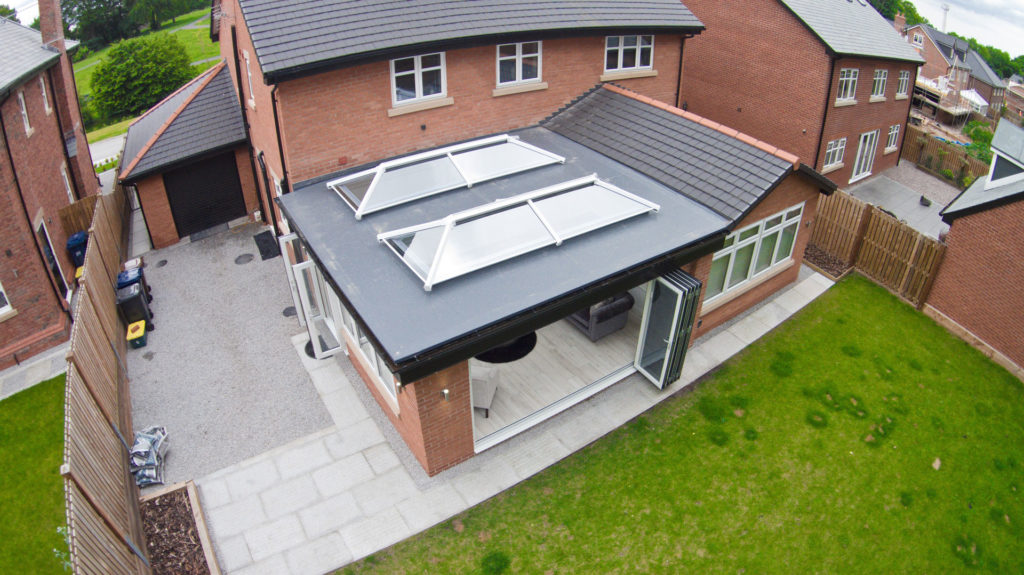 The average house spends over £1000 a year on energy, which makes energy a massive annual cost for families in the UK. When you reduce the costs, you can save money on important things that matter to you. One way of saving energy is investing in double glazing. At Select Products, we have a wide range of double glazing products for you to choose from. Advanced double glazing comes as standard in all our uPVC windows, doors, bifold doors, and sliding sash windows.
Double glazing is very useful because it lets in plenty of natural light. This is a cost effective method that will save money on your heating bills easily. We use more energy from appliances such as turning on the thermostat. However, with natural light flooding in your home, there is no need to use the central heating.
It also allows you to retain the heat that you've used throughout the day. This is done because double glazing helps create a barrier between the sunlight and your home, helping it become warmer and comfortable for you and your family. Not only that, but it also works well in the summer too because fresh air can burst straight in your home. This will lower your energy consumption and help you save money in the long run. This also means that you don't have to rely on your air conditioner either, translating into lower energy bills.
You can save money by making your home very eco friendly as well because when you install our double glazing in your products, it is more sustainable for the environment. In comparison to single glazing, double glazing can trap heat more effectively. Furthermore, you can also turn the lights off when you are not in the room.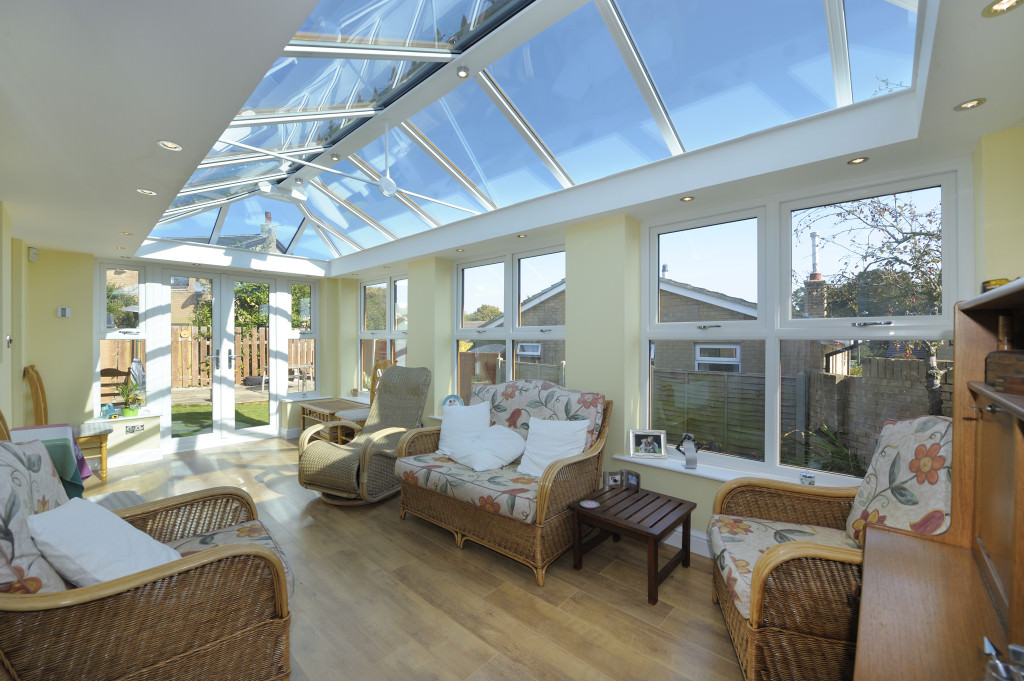 You can also conserve energy by installing one of our solid and tiled conservatory roofs. This is because they are very effective at keeping heat preserved inside your home. When you have a tiled conservatory, they are fitted with warm tiles that help your living space be warmer and more comfortable. In comparison to older conservatories, which let in cold air very easily, you can also invest in a glass roof. During tough weather conditions, you can be confident that water will not leak into your property, so you can enjoy it for much longer. A glass roof will make any darkened living space much brighter and more positive to live in.
When your property is energy efficient, it will be an attraction to potential buyers because you will save plenty of money in the long run. This is because it is a better space and much more comfortable to live in. More buyers will look at a house with double glazing in comparison to a single glazed house.
Our conservatory roofs are supplied by Ultraframe, which feature an intelligent design of saving energy. They include thermally efficient columns which are powder coated with aluminium. This keeps your house warmer in the process and makes your living space more useable. You can stay warmer in the winter and cooler in the summer. These columns offer five times more thermal efficiency, helping you keep warmer in the process. You can even combine this with double and triple glazing for maximum performance. Not only that, but you can even see a reduction in your heating costs and energy bills.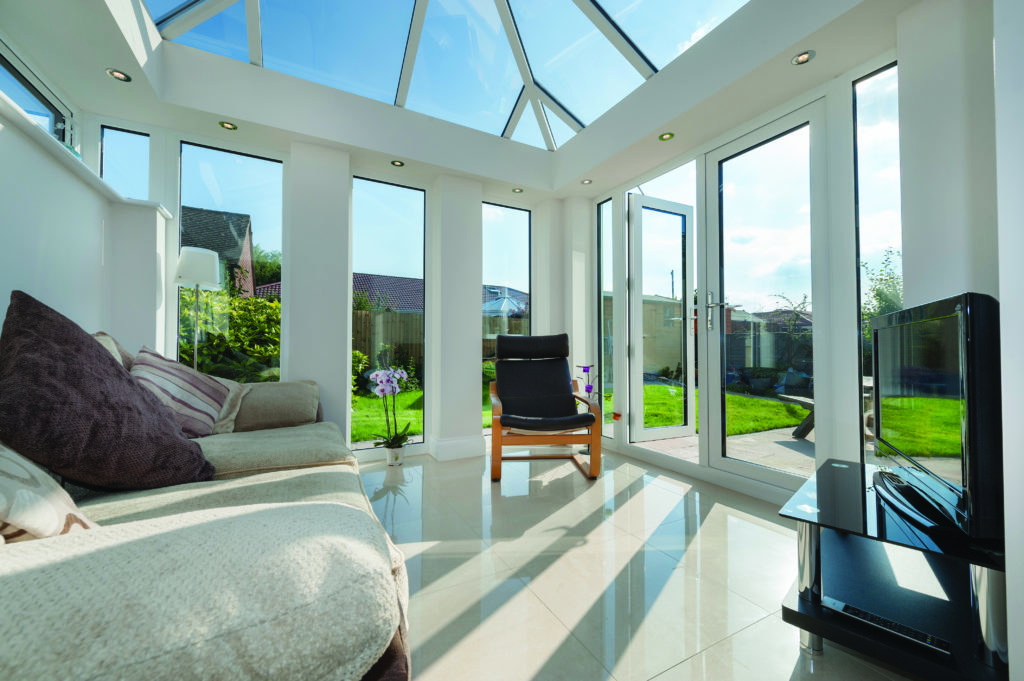 We sell a variety of products that can help you save energy, including orangeries, conservatories, which can reduce your carbon footprint throughout the year.
But that's not all, because there are other ways you can save energy. You can reduce your central heating when you select one of our orangeries. Orangeries are not only perfect for more privacy but they are primarily made from brickwork and their roofs are thermally efficient. They will keep your Leeds home warmer and comfortable throughout the year.
We hope that this article has helped in helping you consider ways to save both money and energy. It is very important for more of us to live a greener lifestyle, and we want to reflect this in our designs such as conservatory roofs and windows. We want to make sure that your home is more comfortable to live in. Our designs will make your Leeds home much happier in the long run. Saving energy is one of the most important things to consider when living in a home, so it is important that you keep yourself safe.