How To Clean Your Composite Door
5th July 2022 Comments

When you get your composite doors, you will benefit from a solid and sturdy door that will last a very long time. You will benefit from a low maintenance door which is very easy to maintain in the long run. The door doesn't need to be cleaned often because the material is durable. Here at Composite Doors Leeds, we have a few helpful tips that you can consider which help your door last longer.
One of the most effective methods is quickly cleaning your composite door. If you do this regularly, then the door will last for a very long time. All you need to do is wipe down the door with a damp cloth and soapy water; then, the door looks as good as new. Once you have done this, clean the dirt and grime around the panels to give the door a shiny finish. Dirt, grime, and debris will cause problems when the door opens and closes. After the soap has been cleaned, dry it with a damp cloth.
Another way you can clean your composite door is by cleaning the handles and letter boxes. This may need more frequent attention because they will have more fingerprints. You can clean the door with a dry wadding cloth and buff it to a shine.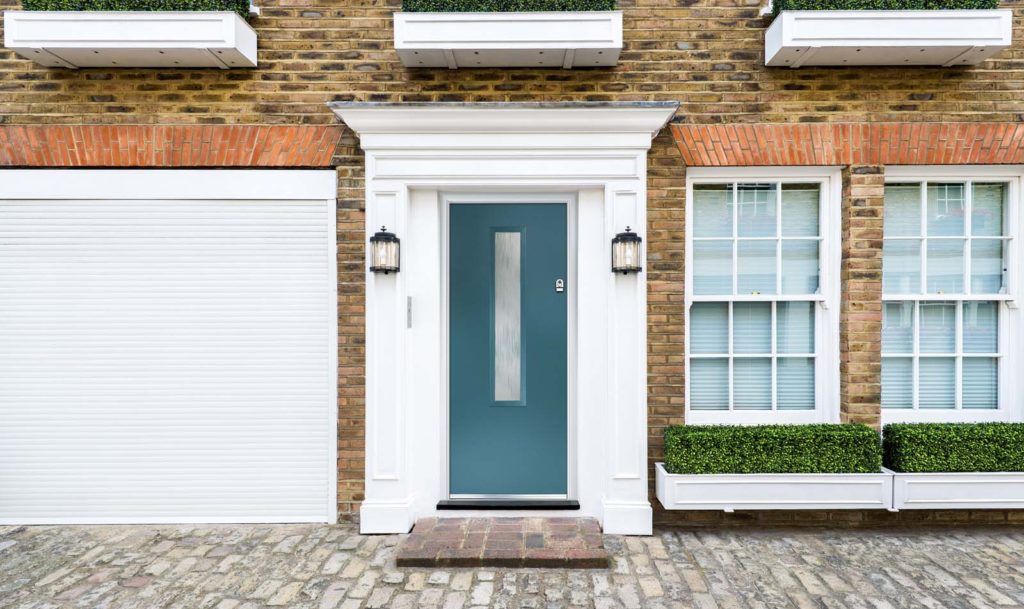 It is very important to ensure that the glass panes in the composite doors are clean, which will give you better and clearer views of your property. Dust and debris can accumulate easily on the panes. Cleaning them is very low maintenance because you only need a damp cloth and warm water, and then add glass cleaner to make the door shiny.
The hinges are another key component of your composite door. This is because if they are not maintained, the door will creak. To prevent this, add 3 in 1 oil to lubricate it and remove any dirt and debris. This will help your composite door perform better in the long run and work for longer. If you clean the door twice a year, it will look pristine.
If your composite door fades over time, there are ways to restore it. For example, you will benefit from a shiny look. It is easy to restore a faded door because clean it with a sponge and soapy water to clean dirt, and then use Polytrol, a specialised cleaning oil. Then, you can leave it for 20 minutes and give it a quick wipe with a brush. The door will be clean in no time.
Also, if you have a black composite door, then the process isn't any different because you can use soapy water and a microfibre cloth. This will give it an outstanding shine in the long run. Furthermore, you should use proper oils on the metalware because that way, the door will work perfectly.
High quality composite doors are crafted using GRP (Glass Reinforced Plastic). This helps make the door strong and sturdy, meaning your door will be able to survive toughened weather conditions and hard knocks. This means that you don't need to worry about stripping, sanding, or repainting the doors. Feel confident that it only requires regular cleaning.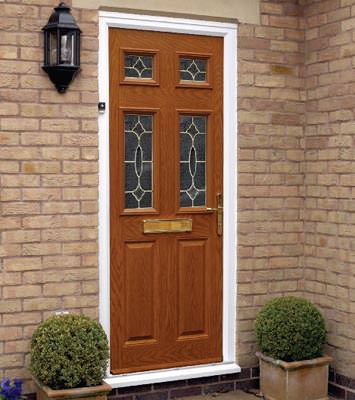 However, keep in mind that WD 40 or any harsh and abrasive chemicals are not suitable for cleaning because they will severely damage the door. If the door has a wooden finish, then it is best to use soap and water so it looks as good as new.
It is essential that your door is cleaned once a month because that way, it will be in pristine condition for a very long time. It is important to read the instructions so you use the cleaner properly; otherwise, the door frames will be spoiled. When you know how to look after your composite door, everything will be taken care of.
We hope that you found this article useful when it comes to cleaning composite doors. They are very sturdy and durable, so they will last a very long time. If you want to find out more about how to clean your door, call us on 0113 257 8933. You can also fill out our online contact form, and our friendly team will get back to you instantly.