Edwardian Conservatory Design
13th August 2014 Comments

Edwardian Conservatory Design
Considering an Edwardian conservatory design? Edwardian conservatories are known for their simplicity of style.This understated design is all about lightness and airiness.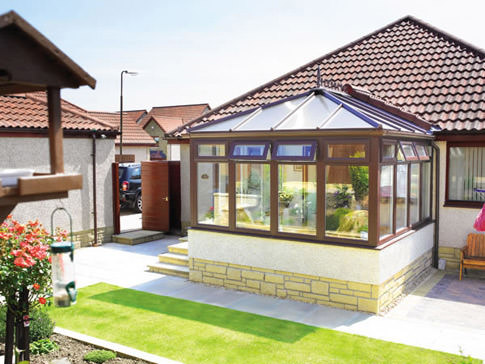 Defining Features
It's defining features are a high sloping roof and a square or rectangular shape which makes it suited for a wide range of properties.
The Edwardian conservatory design is perfect for the inclusion of plants, furniture and patio essentials.
It's spacious floor plan provides essential space to house your additional belongings.
Many turn their Edwardian conservatories into dining rooms, play areas or quiet areas.
A Traditional Design
The Edwardian conservatory is traditional in design. The style is named after the Edwardian era where it takes its inspiration from classic architecture of that period.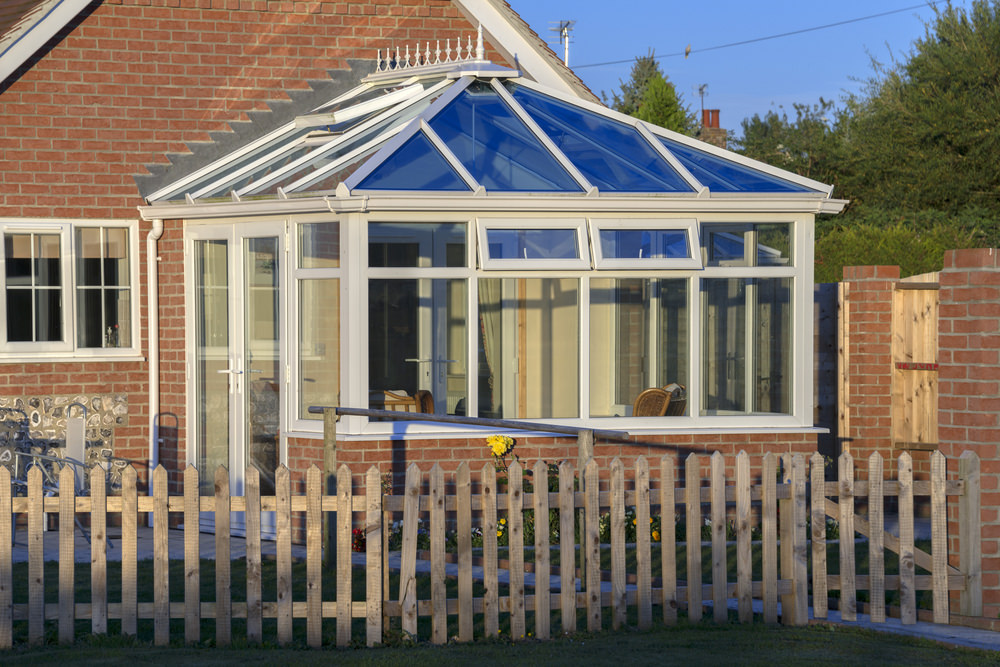 When the Edwardian conservatory design is compared against its predecessor, the Victorian, it is found to be far more subdued.
The main difference between these traditional conservatories is the Edwardian's use of plain glass walls and clean roof structure.
The Edwardian conservatory is designed to maximise your interior whilst the Victorian conservatory is mainly there to enhance aesthetics.
Edwardian Conservatory Roof
The Edwardian conservatory design features a pitched roof with an apex. The apex of the roof will typically incorporate a set of ridges which appear like a crown.
This wonderful pitched glass roof creates a vaulted ceiling affect, letting in more light and in turn, creating an illusion of greater space.
A popular characteristic of the Edwardian conservatory design, the roof contributes to the bright and uplifting feel of this conservatory.
Edwardian Conservatory Sizes
You will want to choose the best Edwardian conservatory for your property and this is all dependent on size and the space you have available. Luckily, the Edwardian conservatory design can be specified in many different sizes.
Standard Fully Glazed
Large Fully Glazed
Standard Dwarf Wall
Large Dwarf Wall
P-Shaped Fully Glazed
P-Shaped Dwarf Wall
Edwardian Conservatory Design & Value
A symmetrical conservatory such as the Edwardian is highly valued. Many home-owners are looking to utilise space and this conservatory provides the ideal room.
The Edwardian's symmetrical shape gives it the perfect proportions for a dining area.
Homes which are traditional in style will benefit from the authenticity of the Edwardian conservatory. Complementing the architecture of a period property, the Edwardian highlights the existing style.
Edwardian Conservatories in Leeds
Here at Select Products, we provide quality conservatories in Leeds and the surrounding areas. We install Ultraframe's unique roofing systems and are also BBA approved Ultra-installers.