Composite Front Doors | Rockdoor Composite Door
15th June 2018 Comments

Composite Front Doors | Rockdoor Composite Door
Looking for composite front doors? Our Rockdoor composite doors offer both quality and style. Manufactured using a wealth of innovative materials, our composite front doors will provide you with the ultimate protection.
Materials such as uPVC, insulating foam glass reinforced plastic are combined in order to create an extremely strong and versatile door.
These materials also make them these doors highly resistant to weathering and seasonal changes.
Why Choose Our Composite Front Doors?

What makes our composite front doors so different? Our Rockdoor composite doors feature Heat Shield technology which reflects the sun's harmful UV rays away from your door.
It works by lowering the surface temperate of your door so it functions correctly, no matter the weather.
Our composite front doors are very robust which is why so many of our customers opt for this long lasting front door.
High Security Doors
Rockdoor composite doors come with a high security system as standard. Their anti-snap feature will keep your home incredibly safe and secure.
Their advanced security locking mechanism will make any forced entry extremely difficult.
If you are looking for a door which will offer you the ultimate security and protection then our Rockdoor composite doors are ideal.
When you choose our composite front doors you can expect:
A Long Guarantee. Our insurance is backed through Home Pro.

Weather Resistant uPVC Skins

High Security System. Our cylinder guard protectors offer the ultimate protection.

Muliti – Point Locking System

A Wide Choice of Colours. Colours include: white, onyx, black, anthracite grey, ruby red, emerald green, sapphire blue, cream, rosewood, mahogany and light oak.
Composite Door Prices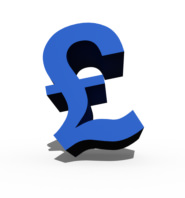 Here at Select Products we don't offer cheap prices because we do not offer cheap products. A composite front door for £400 won't be screaming quality.
Our composite front doors are however, available at affordable prices so that every home owner can benefit from exceptional double glazing.
Start your free online quote today and discover our excellent composite door prices. Alternatively, you can also contact us on:0113 257 8933 (Leeds) or 0142 321 0021 (Harrogate) and our friendly team will be happy to help with your enquiry.