Garden Rooms
Garden rooms are soaring in popularity as the home improvement of choice for homeowners in Leeds, Harrogate, Horsforth, Pudsey and the surrounding areas. If you are looking for a brand new space for you and your family to make use of all year round, this is the perfect investment. Add utility, versatility and value to your home with bespoke garden rooms from Select Products.
Increasingly, homeowners are looking to make full use of every part of their property, connecting inside and outside living spaces for a seamless transition between the home and garden. Building garden rooms is simple when you work with the experts. The installation team at Select Products will work closely with you to understand what you need from your garden building and create it according to your specifications.
Modern garden rooms are one of the most versatile choices you can make for your property. They can be used in any way you choose, from home offices to garden gyms. Whether you're looking for a thoughtful, inspiring space or an area to get you energised, our bespoke garden rooms are a perfect choice. Contact us today to find out more about our garden offices, garden gyms and modern garden buildings for your home in Leeds.
Bespoke Garden Rooms
Garden rooms are the perfect way to expand your home in Leeds physically as well as allowing it to achieve its full potential. No matter how you want to use your new space, you can discuss your options with the team at Select Products. We will listen to your plans and put together a bespoke garden room design that will meet your needs and exceed your expectations.
Garden rooms are one of the most flexible and customisable options you can choose for your property. Homeowners in Leeds are making use of these inside/outside rooms for all kinds of reasons, from working at home to working out, from relaxing to entertaining. We will work with you to create a bespoke garden room that works for you. Ultraframe's market-leading offering include Studio and Pavilion designs for you to choose from, based on the space you have available and the style you want. They are available in contemporary Anthracite Grey for an on-trend aesthetic.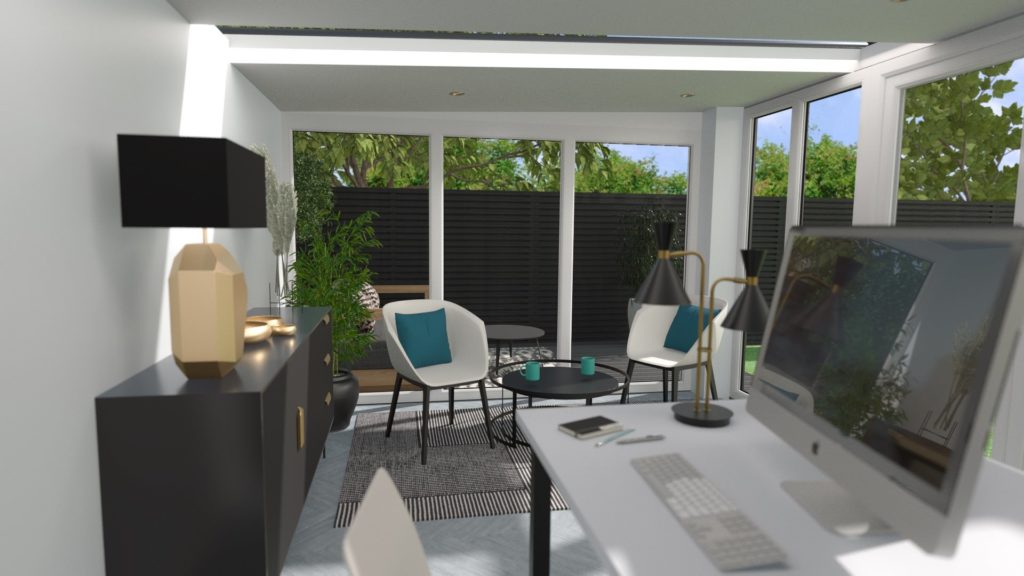 Secure
Our modern garden rooms are manufactured and installed using high-performance products for exceptional results. Select Products understand how important security is to you and your family, so we are building garden rooms in Leeds and the surrounding areas to keep your loved ones safe and give you total peace of mind.
Energy Efficient
With advanced double glazing, our energy-efficient garden rooms are one of the most cost-effective investments you can choose. Our robust panels will let your new space retain its heat for longer, meaning you won't have to spend a fortune keeping your garden room warm and cosy, letting you enjoy it all year round.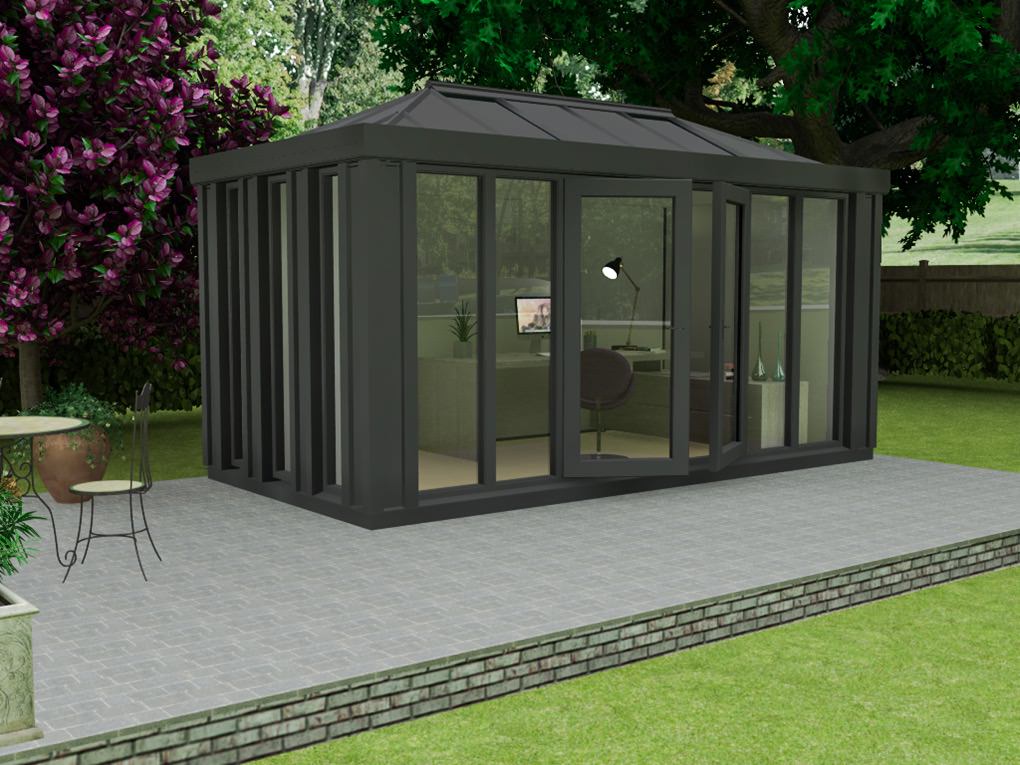 Durable
We install garden room extensions that are manufactured with robust and durable materials. This means they are able to stand the test of time and allow you to make full use of your bespoke garden room all year round. Choose high-performance products that will last you for many years to come with Select Products.
Garden Room from Select Products
Here at Select Products, we install a wide range of home improvement products, including garden rooms, in Leeds and the surrounding areas. We have been helping homeowners like you achieve their homes full potential for many years, and we can do the same for you. With the smaller designs, you may not even need to request planning permission, making the installation quick and easy!
We have experience building garden rooms, as well as conservatories, orangeries and house extensions. Our friendly and professional team know what it takes to create a versatile new space for you and your family to enjoy. If you're looking for a garden gym or garden office to work from home, we have the perfect solution for you.