Bifold Doors Knaresborough
With Select Products, you can choose from a range of uPVC and aluminium bifold doors for your home in Knaresborough. As a result, you can pick one of two fantastic entrances for your home. Both materials are efficient, durable and versatile, meaning they're perfect for the stunning bifold door design.
Bifold doors operate on an in-line slider, meaning you can push them with ease. From there, the party piece of the doors emerges – each panel of glass in the design folds in on itself, meaning the whole system concertinas into the corner of the room. You'll be left with a completely wide-open entrance to another room, or even your garden.
Our bifold doors, then, can open your Knaresborough home up to nature. However, they'll look just as good closed as when they're open. With slimline uPVC or aluminium frames and full double glazing panels, natural light flows through your living space. Not only that, the doors still have superb strength thanks to the materials in the design.
At Select Products, we make it easy to invest in bespoke bifold doors for your home in Knaresborough. You can choose uPVC or aluminium doors, and then customise them to suit you! You can pick the ideal size, shape, opening direction and number of panels, as well as the colours, accessories and hardware!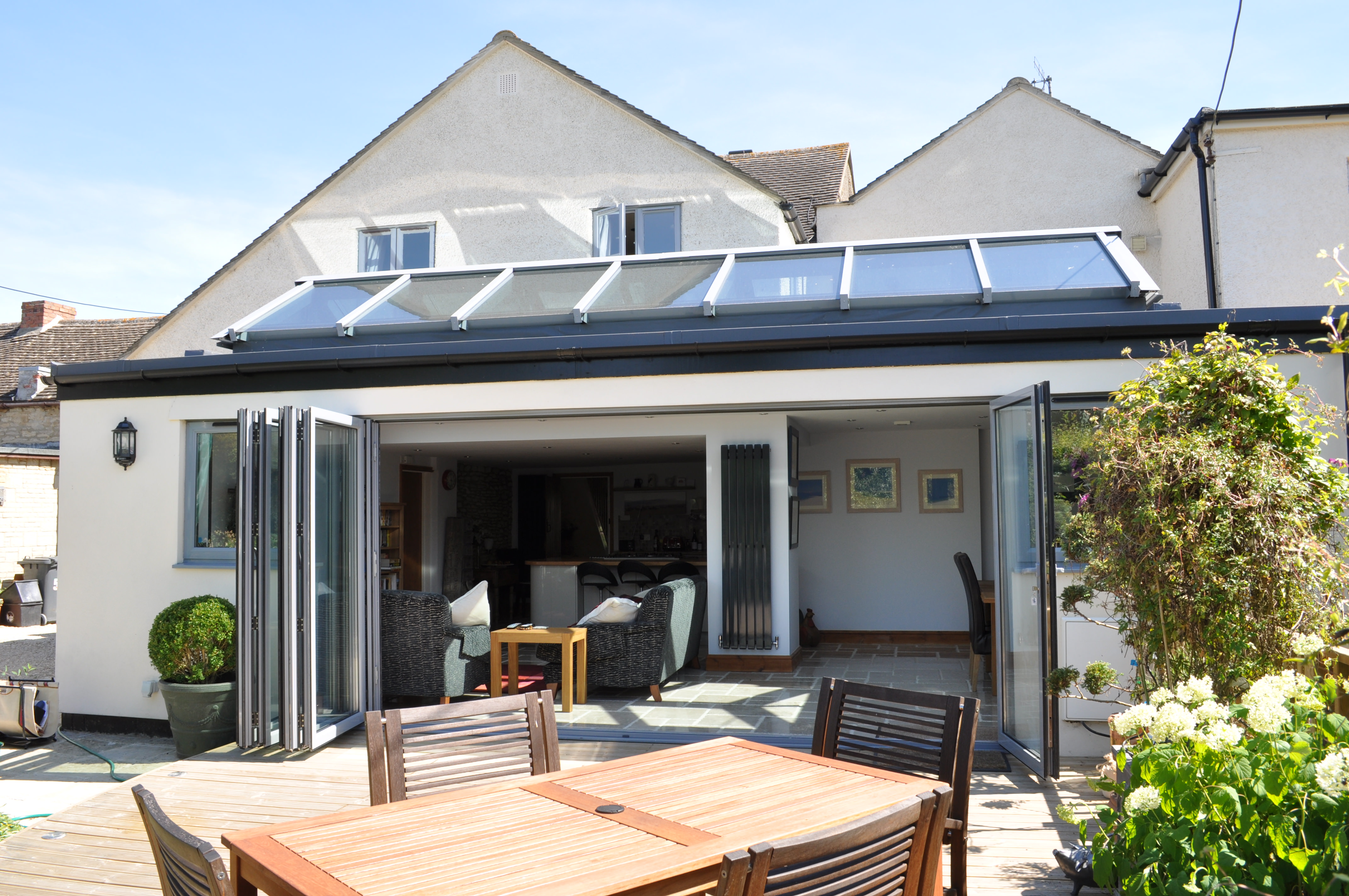 ---
Fitting Your Bifold Doors
When you work with Select Products, you'll find a trusted installation team in Knaresborough. Our friendly fitters have years of experience making door dreams into reality. And, with Checkatrade membership, you can be sure that they'll always provide a great service. Your team of experts will test every component before the installation.
Because we're a local installer, we make fitting your bifold doors easier in other ways, too. We'll take less time getting to your door, and we can provide a more flexible service. Our friendly installers will do their best to work around your schedule while treating your home as it deserves to be.
---
What Are The Benefits of Bifold Doors?
Panoramic Views
Both uPVC and aluminium bifold doors have slimline frames. Because of this, you'll get outstanding views of your garden. Bifold doors can replace a wall of your home fully, turning your living space into a front-row seat to nature. Also, the frames retain their strength even in slimmer shapes, meaning you won't be exposed to the elements.
You'll experience that when the doors are closed. But, when your bifold doors are open, they provide a seamless transition from inside your Knaresborough home to outside. And, with the option of a low-threshold, you can make your doors easier to get through for wheelchair and pushchair users too. Your home will be accessible to all!
Thermal Efficiency
You might think that getting bifold doors to replace your Knaresborough home's walls could expose your home to the cold. However, the truth is far from it. Instead, bifold doors can provide superb thermal efficiency. With advanced double glazing panels and dense uPVC or aluminium frames, you'll stay warmer than ever.
Your bifold doors will be weather-tight, and there'll be far more glass in the way of cold air entering your home with double glazing. Because of this, your new doors will be a thermal barrier for your home. You'll be able to stay warm while spending less on your heating, reducing your bills and your carbon footprint too!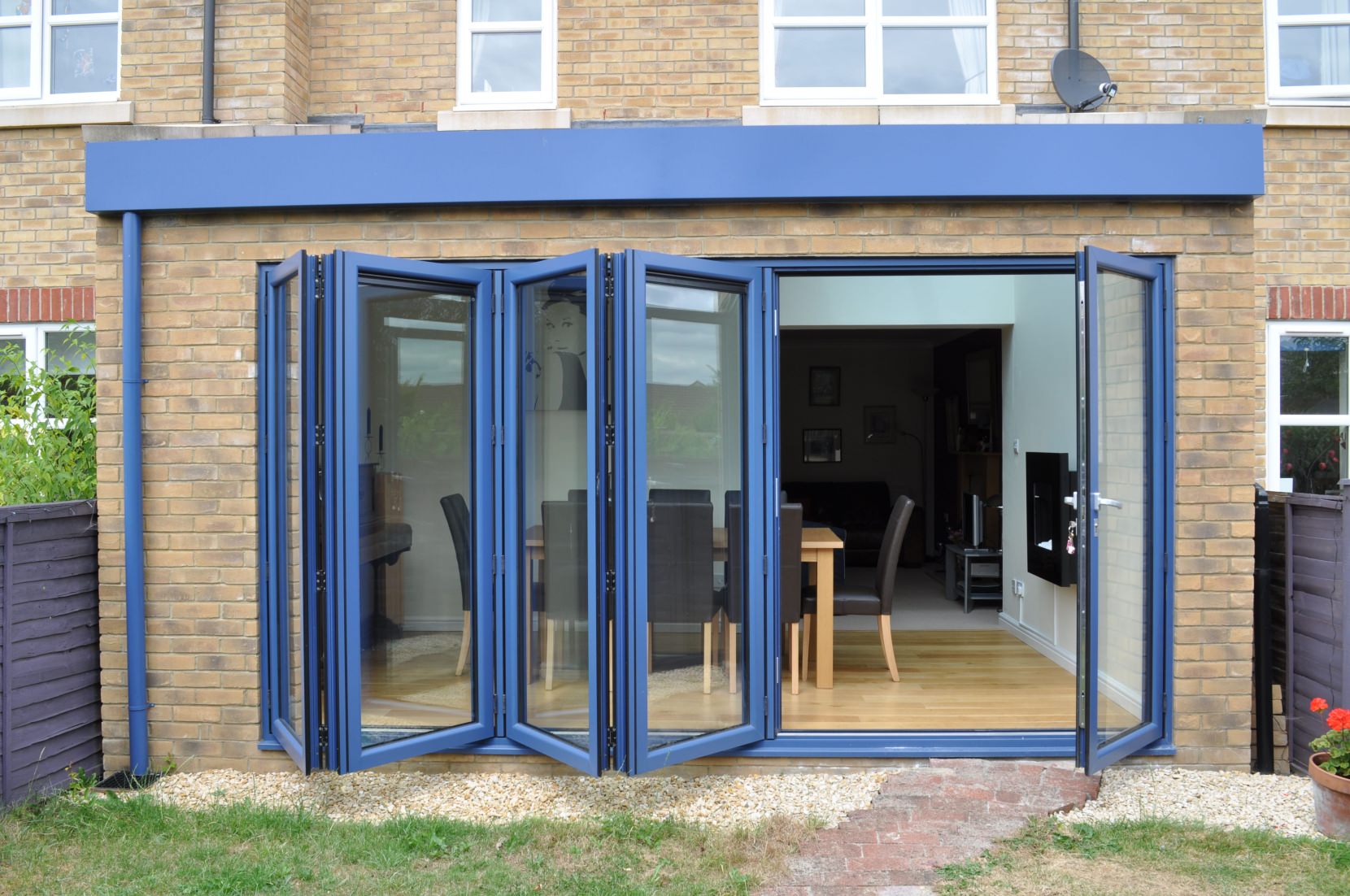 ---
Bespoke Colours & Designs
Your bifold doors could become the centrepiece of your Knaresborough home. And, with Select's vast range of colour options, you'll be able to control the style of your doors fully. You can take a look at our unique colours and finishes to select the perfect look for your property. You'll be in control of the design process from start to finish.
With our bold, pastel colours, you can draw the attention of your guests to your brand-new entrance. Alternatively, our range of woodgrain finishes provides a traditional edge to these modern doors. No matter your ideas, though, Select's installers will make sure your doors look just as you've envisioned.
Strength & Security
If you're looking to invest in enhancing your home, security always comes first. So, at Select, we take the same approach to the bifold doors we supply for homes in Knaresborough. We're committed to keeping you safe with our designs, which is why they feature leading hardware to keep burglars and intruders away.
Bifold doors have in-line sliders which fasten the doors to the floor, creating an anti-crowbar design. Not only that, internal shootbolts lock the doors in place from within. Finally, your durable uPVC or aluminium frames are fully weatherproof, protecting the hardware from rust and wear. Your glazing will have multi-point locks too!
---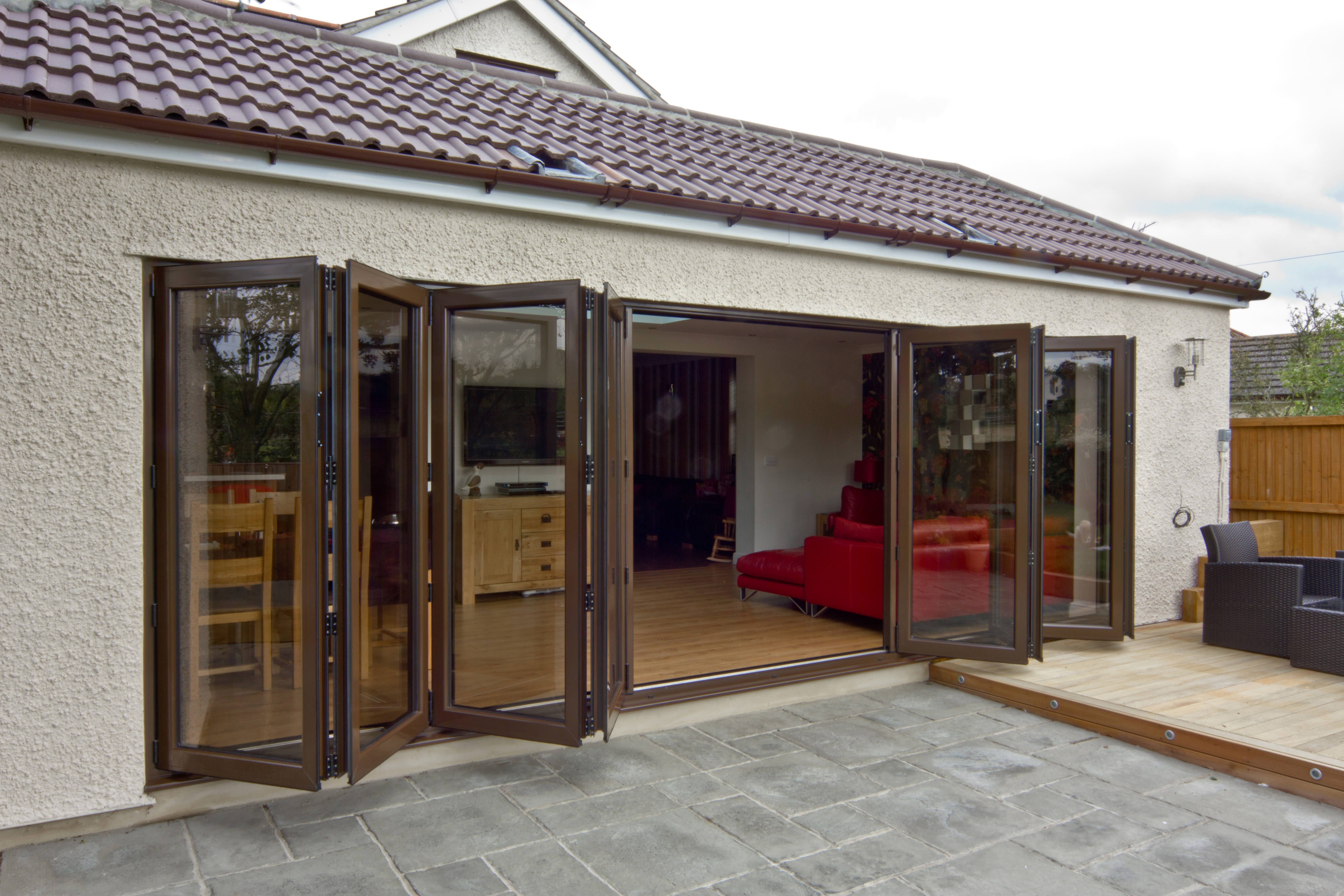 ---
Aluminium Bifold Doors Prices Knaresborough
Get bifold doors you know you can trust in Knaresborough at prices you'll love with Select!
With our online quote engine, you can find out how much you could save working with us in minutes. Our online tool helps you to design bespoke bifold doors to your needs, and we can provide an accurate, tailored price instantly.
Alternatively, you can fill in our online contact form or call Select on 0113 257 8933 to find out more from our friendly team!